This pandemic has created a momentum for bike riding, as motor vehicles on the road have become less and less, people have turned to walking or cycling. Some people ride a bike as recreational but many also realize that it's urban and practical vehicle. RainRider wants to support this movement by releasing Softtop, it's a weather cover specially designed for your bike to protect you from rain and cold. In this way, you can ride your bike all year round comfortably.
RainRider Softtop is light, flexible, and compact enough to fit your backpack or saddle bag. You can easily fit or remove it from your bike in just seconds.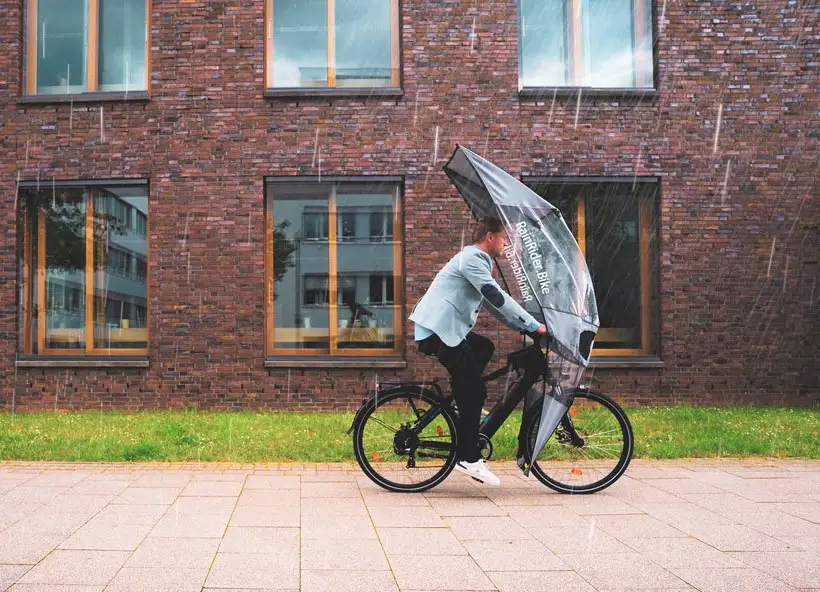 RainRider Softtop Rain Cover is ideal for all types of bikes (<26"-28") and electric bikes. You can attach this cover onto the handlebars at three points using a central Klick-FIX bracket to the fork tubes with two snap-in hooks. The streamlined shape increases air resistance only minimally, the fairing also follows steering movements through its attachment to the handlebar, therefore, you will always have good visibility in the direction of travel. The fairing is also adjustable to adapt to different body sizes.
The adjustable ventilation system of RainRider Softtop would prevent fogging on the window film, it also cools and refreshes rider when required. Weighing at just 1.5kg, its stability comes from the interaction of the UV-resistant cover, polyester fabric, as well as aluminum frame and plastic connecting joints. When you park your bike, simply put Softtop in its parking position to protect the handlebars, saddle, and pannier. This weather cover is also completed with all-round reflectors for better visibility at night.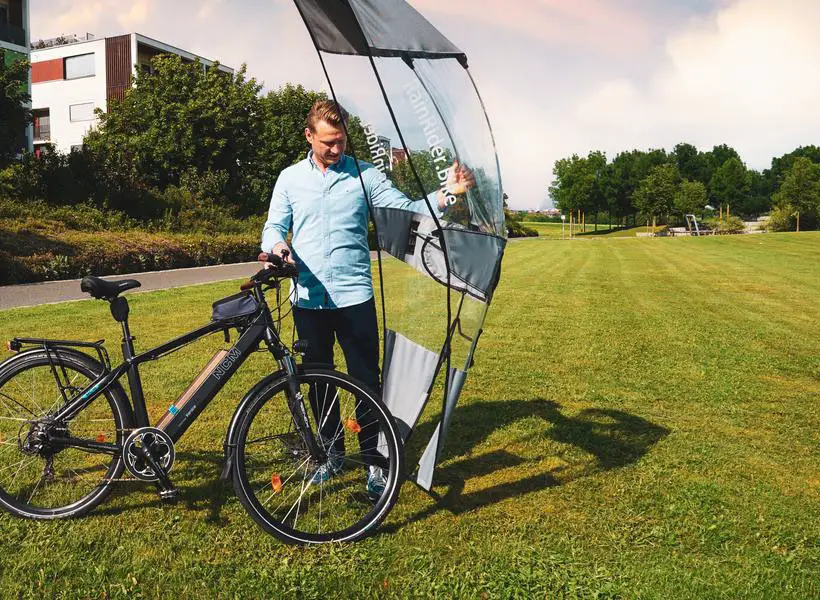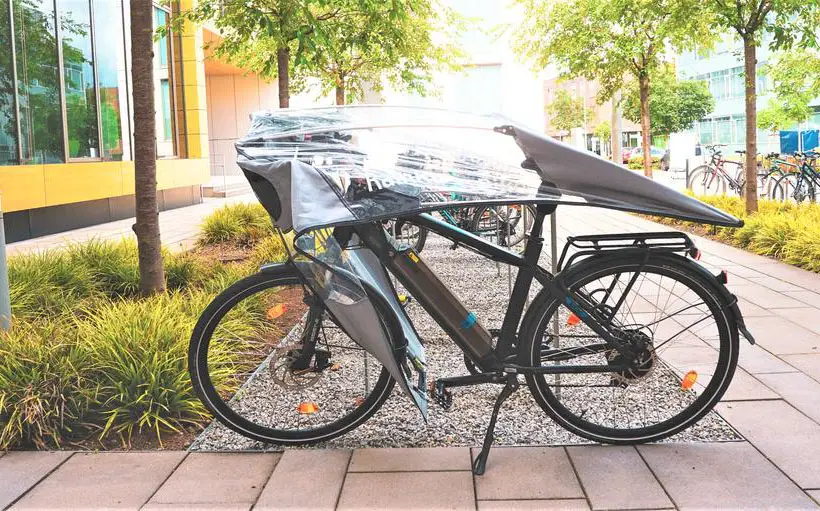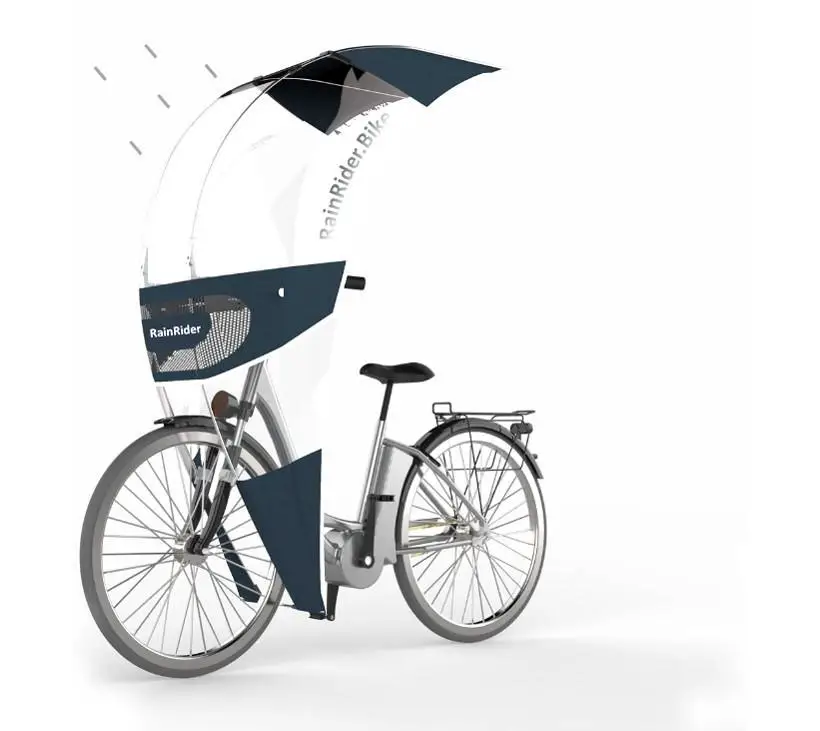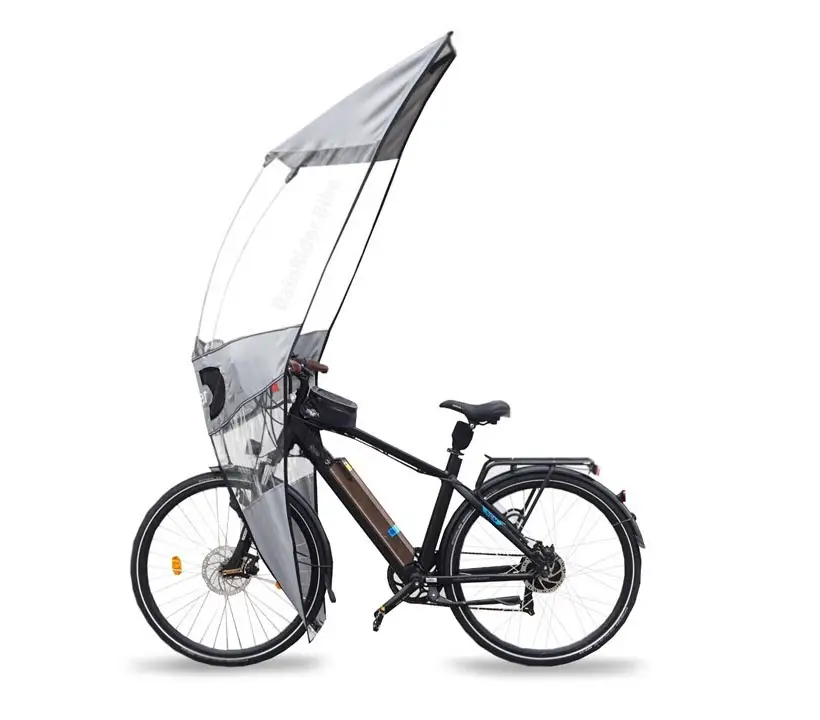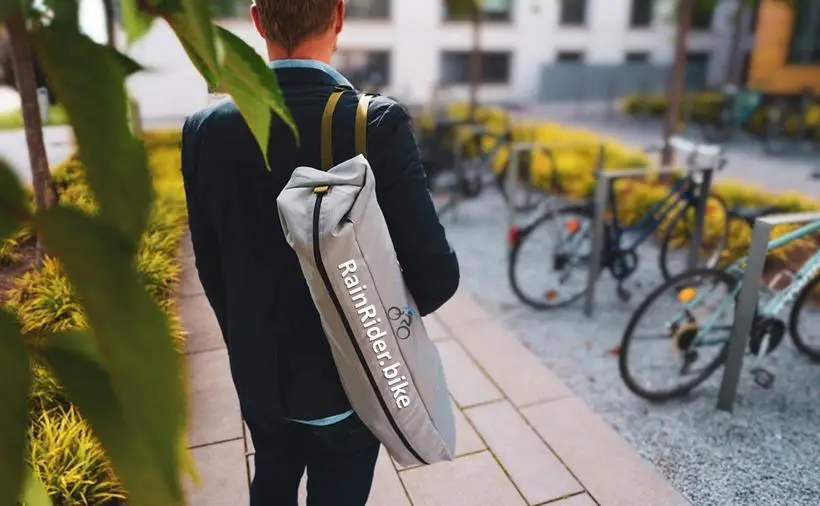 *Some of our stories include affiliate links. If you buy something through one of these links, we may earn an affiliate commission.