How do you create sophisticated sci-fi eye candy watch from simple things yet still easy to read? RA Analog Watch was born out of that basic idea, the designer wanted to come up with a watch that we can play/screw around with while wearing it. This concept watch has been designed with the battery cap on top of the watch face, literally turn the watch upside down in a good way. This watch comes with a hexagon socket screw key to give you the access to the battery compartment.
Just like in any other conventional analog watch, you can read the hours and minutes based on the position of the trapezoid shapes. The one closer to the center acts as the hour and the other one is the minute, so subtle, right? These trapezoid shapes are accompanied by a semi-transparent foil that follows the curve of the display ring, thus, giving darker shade for the background. The neon foil is used as the background display, creating cool and sci-fi effect to RA Analog Watch.
Designer : Samuel Jerichow for [Tokyoflash]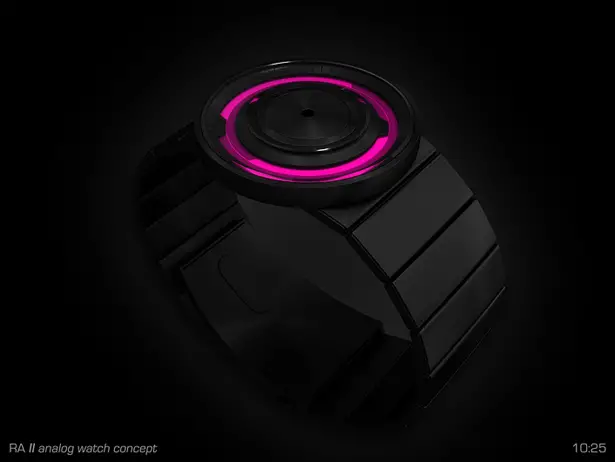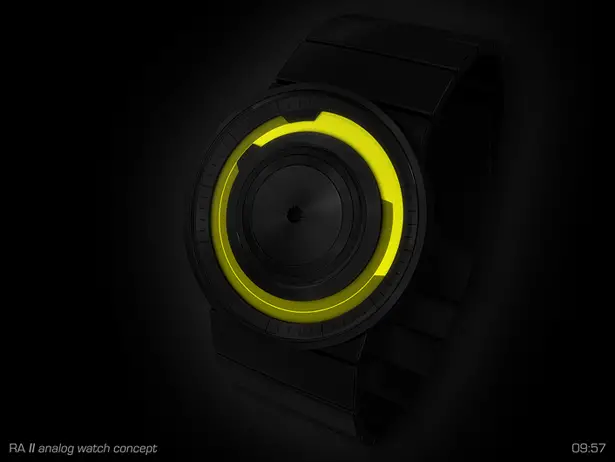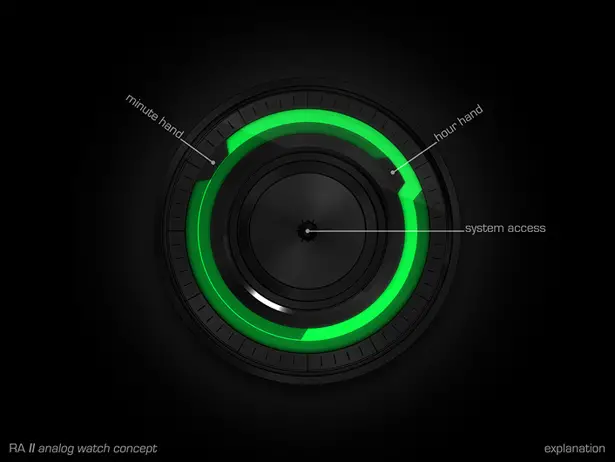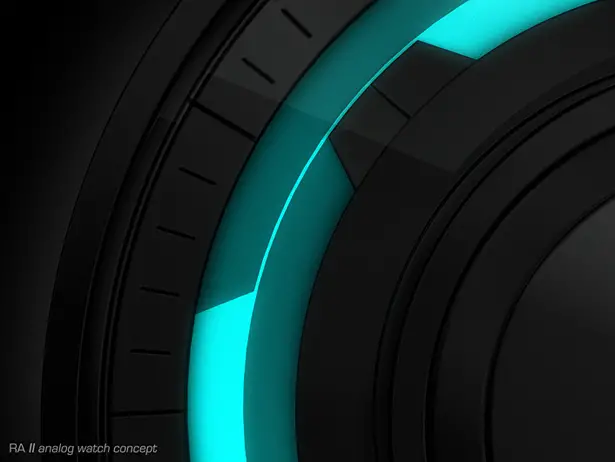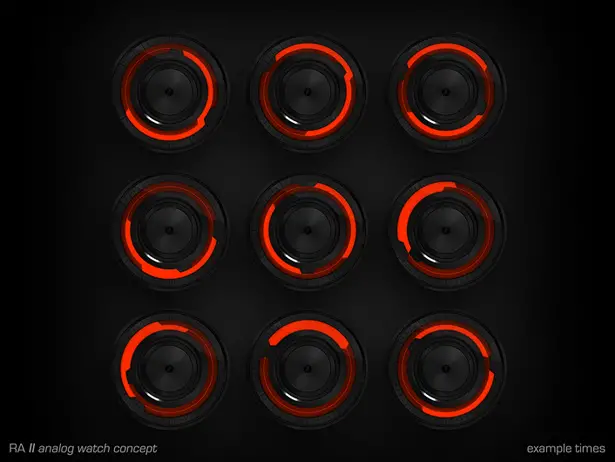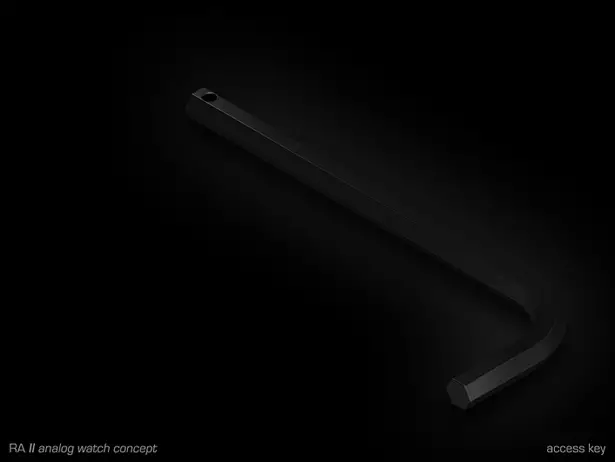 *Some of our stories include affiliate links. If you buy something through one of these links, we may earn an affiliate commission.