QwerkyWriter, this cool Bluetooth keyboard will give you a kick back to nostalgic era with its retro mechanical design. Once you place it on your desk, everyone would take a glance at this device, it looks like a vintage typewriter, but actually it's a modern, Bluetooth connected keyboard. Touchscreen technology is getting better and better, we train our mind and fingers to get used to capacitive touch. But when you have to type hundreds of characters, you might retreat and wait when you are at the computer.
The combination of vintage and modern design is really captivating, it features rounded keycaps with shiny chrome rims housed in aluminum case. The fake plastic knob mimics the classic typewriters that we usually use to feed the paper. Do you notice the return bar handle? it functions as an ENTER key by default, but you can also program it to remember up to 5 characters. The compact design is small enough to be carried in your bag or laptop case, but it's not too small that can cause hand cramps just like when you use those small Bluetooth keyboards. [Buy It Here]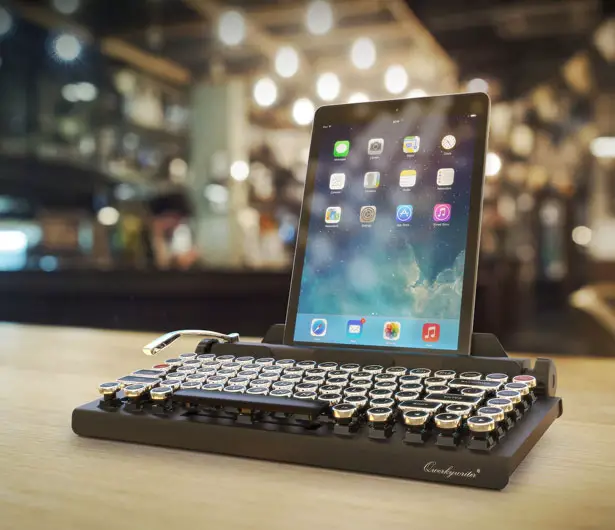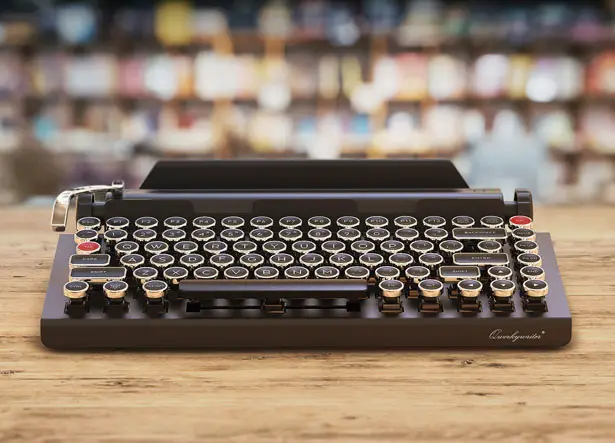 Pair this keyboard with your Bluetooth-enabled devices, you can feel traditional way to type. Since these keycaps are built on mechanical switches, you will feel tactical feedbacks and you can hear those satisfying clicky sounds. Qwerkywriter is compatible with Android devices, windows tablets, iPads, and almost all standard Bluetooth enabled devices. The built-in stand comes in handy to support mobile devices up to 10-inch wide and ½-inch thick. This keyboard is equipped with rechargeable 1000mAh 3.7Wh lithium ion battery where one charge (approx. 3 hours) can last for a month. [Buy It Here]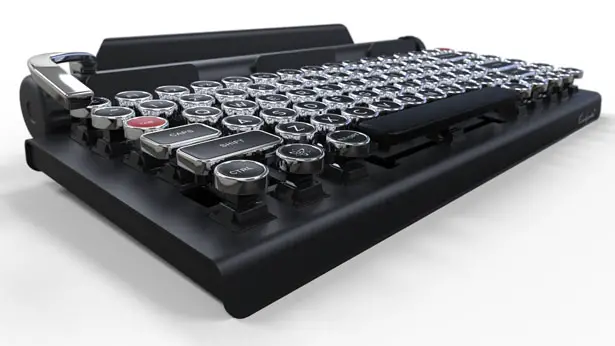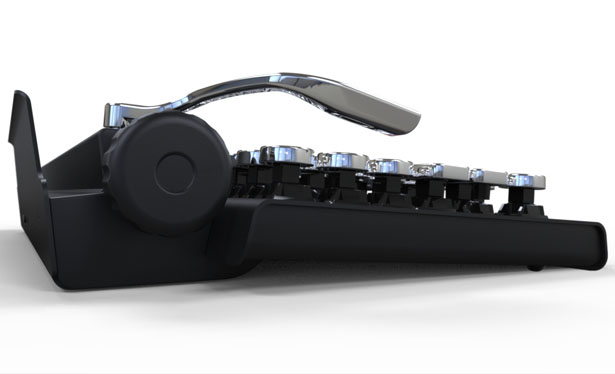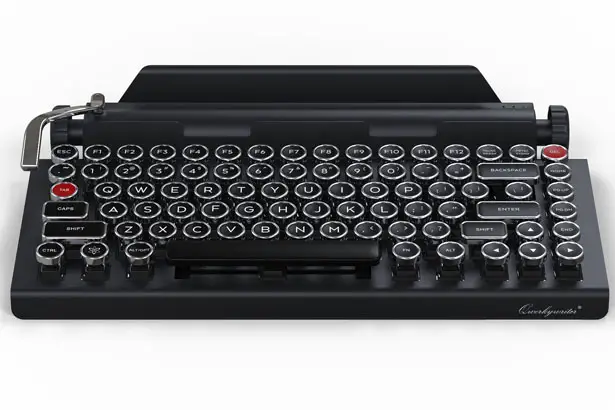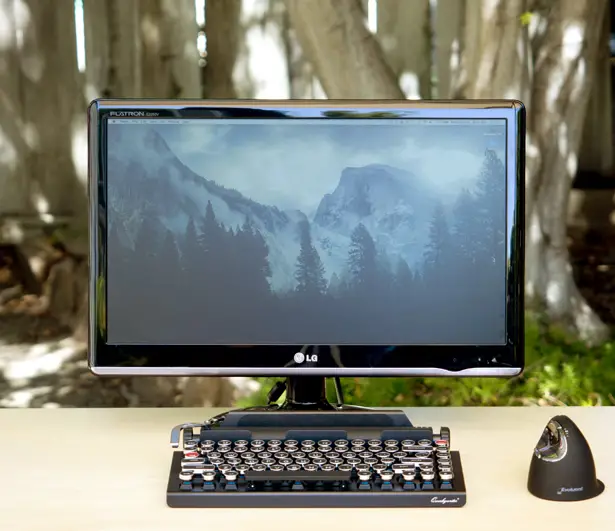 *Some of our stories include affiliate links. If you buy something through one of these links, we may earn an affiliate commission.