Qibla is a concept smart watch specially designed for blind Muslims. There are many Muslims live all over the world, however, one thing for sure, they always pray toward the Qibla, in Mecca, Saudi Arabia. No matter where they live, whether it's in USA, UK, Asia, or somewhere, Qibla is the united direction that should be faced when Muslims pray.
In 2011, Islamic smart phone launched in India, one of its features is a GPS app that points to Mecca. It was a big hit. Nowadays, Muslims can use smartphone apps to figure out the direction of Mecca.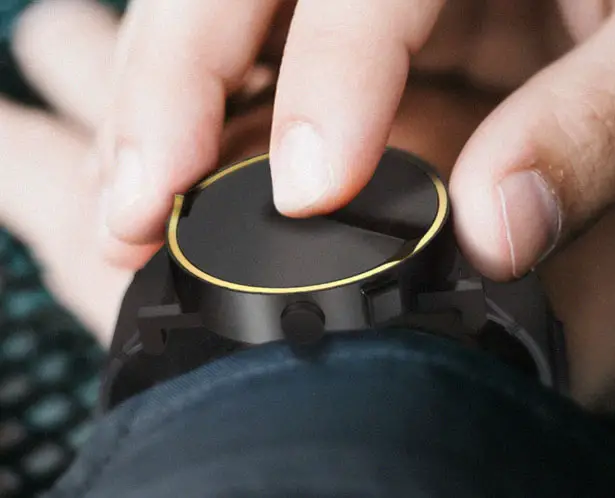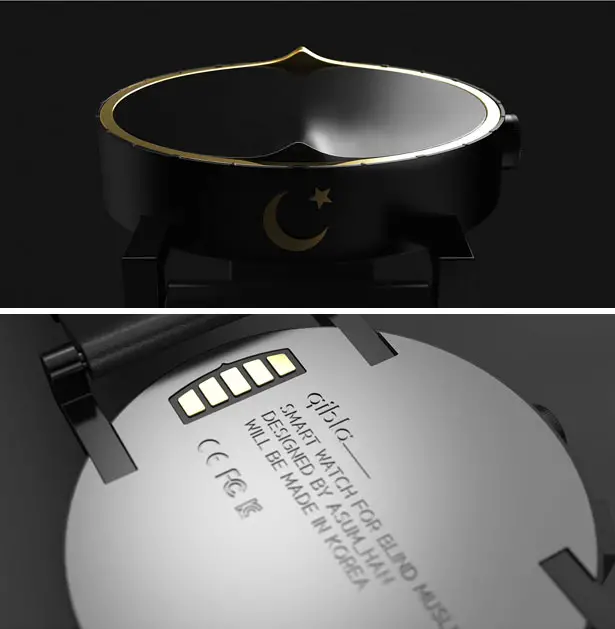 Even though there are many people benefitted from smartphone technology, there are still some of them are alienated from it. Visually impaired Muslims have difficulty in finding direction of Mecca without any help. Designed by Gyu Hyung Han, Qibla Smart Watch wants to help them to practice their religious rituals by sense of touch.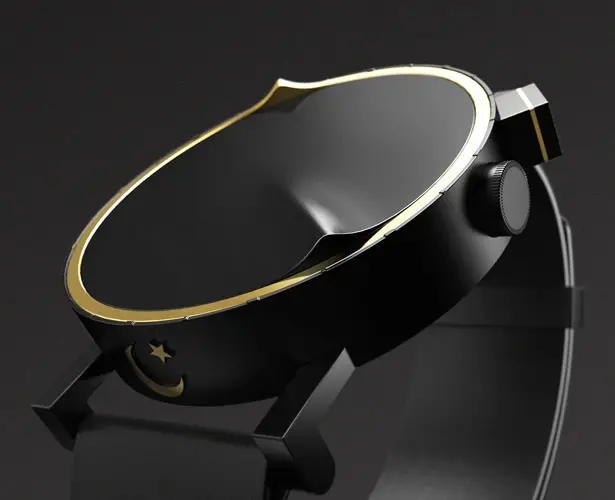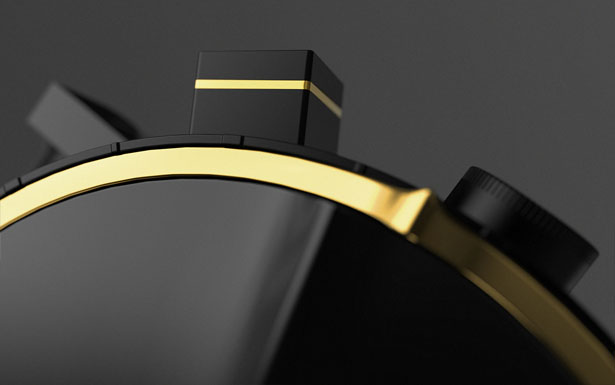 This concept watch features curved surface to tell direction of Mecca and position of the sun. Qibla smart watch can be used as a general smart watch and a compass to Mecca. When the Mecca button on the upper right is in, it functions as a clock where the gold band represents minutes and the middle disc represents hours. Blind Muslims can touch and tell time by graduation on the rim. Simply press the square button in the upper right corner to switch to compass mode. Through GPS technology, the middle black disc represents the direction of Mecca from user's location.
Since Muslims' pray times follow the position of the sun, praying times change every day, although by a small amount. Qibla Smart Watch indicates prayer time through that gold band, it represents the position of the sun from user's location. The 12 o'clock direction indicates sunrise, the 3 o'clock direction indicates when the sun is at the highest. From 6 to 12 o'clock, it represents nighttime without the sun.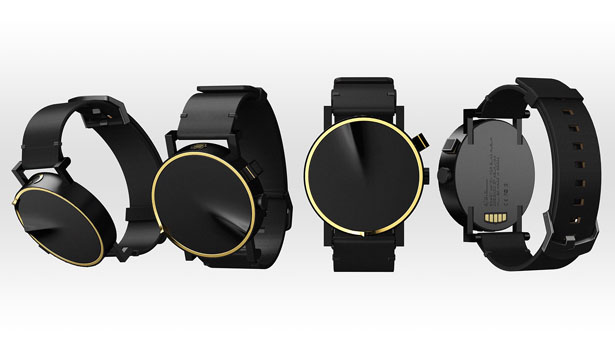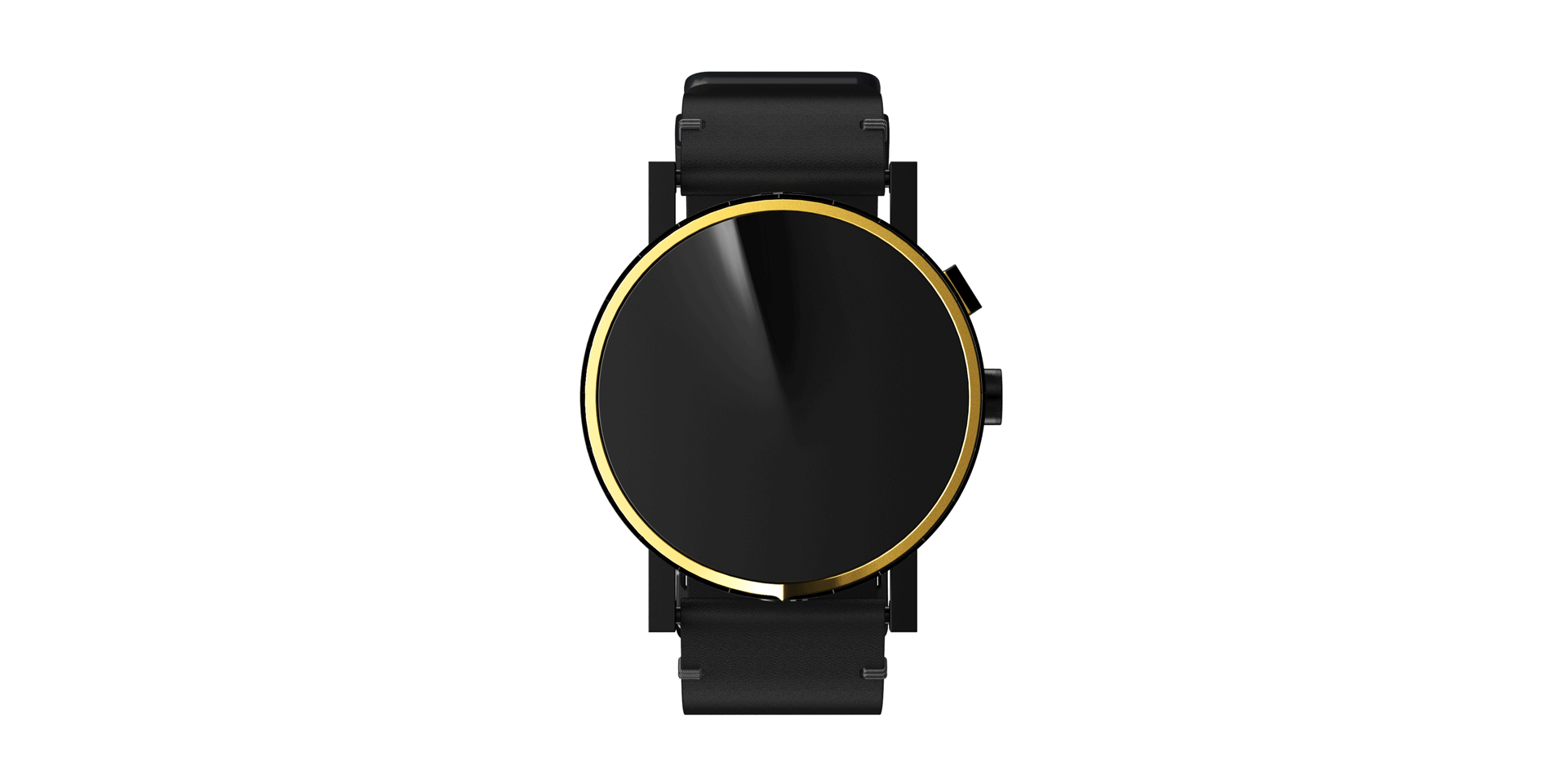 *Some of our stories include affiliate links. If you buy something through one of these links, we may earn an affiliate commission.