Q.workntine is an award winning design that offers an air tight pod system that provide you with safety and protection in physical work place. During this coronavirus pandemic, it's important to keep our physical distance with others, this pod allows an office to maintain the same number of employees per square meter just like traditional office system. even though the world tries to reopen, we still have to pay attention to strict rules, from wearing mask, face shield, and maintain our distance with others, including at work.
Q.workntine is a concept pod system that provides solution for office workers by providing safe and isolated pods for workers who have to be physically located at their workplaces. It's a comfortable pod where they can work together while avoiding the risk of infection.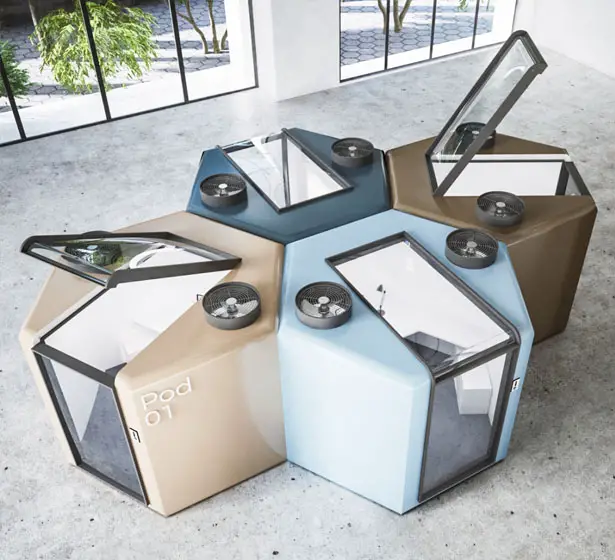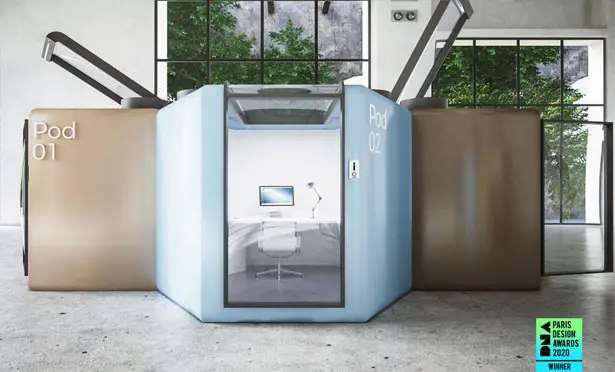 Designed by Mohamed Radwan, Q.workntine concept is a design proposal to respond to the challenges in creative and cultural sectors caused by COVID-19. Featuring hexagonal hive like shape, the pod offers flexibility to suit any office layout, it can also be customized to fit in 90-degree angle. The interior is very comfortable, the automatic handleless airtight acrylic door is controlled by facial recognition, the ventilation fans come with built-in air purifier.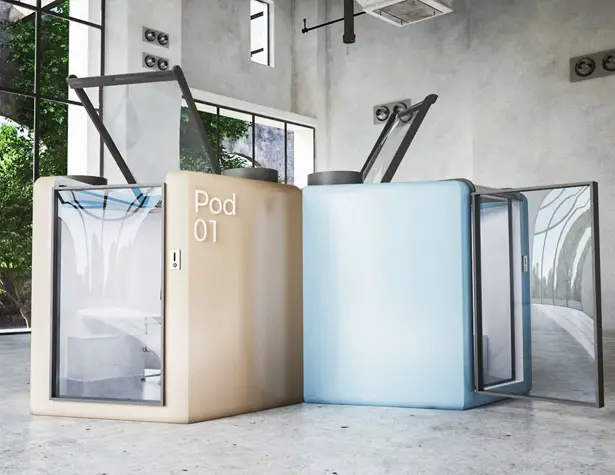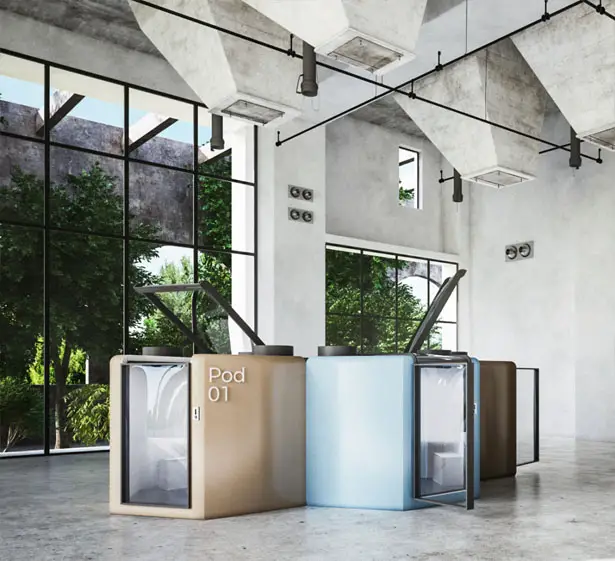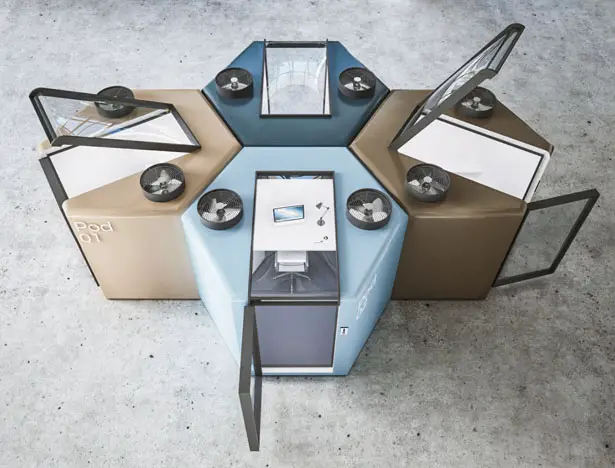 More images of Qworkntine Office Pod System: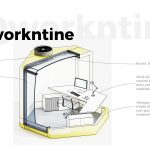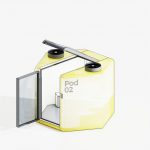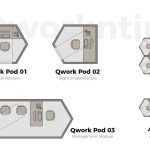 *Some of our stories include affiliate links. If you buy something through one of these links, we may earn an affiliate commission.