PriestmanGoode has developed design ideas that offer a road map towards passenger satisfaction in the aviation industry, Pure Skies. This project presents the future of Business and Economy Class cabins to address consumer, business, and environmental concerns especially when it comes to hygiene. This new design features latest technology and innovative materials that help reduce passenger anxiety and improve personal space hygiene, it also facilitates touch-free journeys.
Pure Skies Project takes a planet-centric approach to combine renewed concern for hygiene and sustainable solutions for aviation industry. Nowadays, any situation that includes queues, crowds, or interaction with others can cause anxiety for many, and it seems it will be a trend we can expect to continue. This project wants to provide pragmatic innovation, it visualizes future scenarios based on new passenger behaviors driven by global pandemic. The design team wanted to make sure that this new design can be implemented in few years and will meet both user and airline requirements for many years ahead.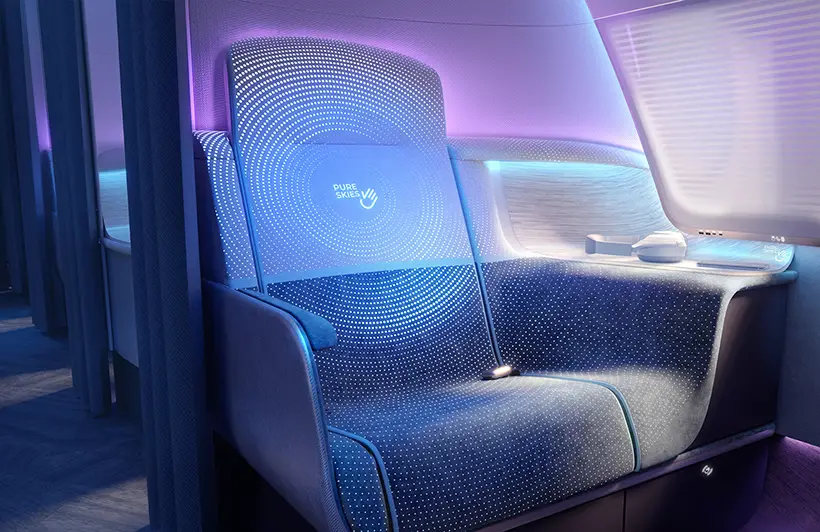 Pure Skies Zones a.k.a Economy Class is designed with dividing screens for every other row, it offers greater separation. The seat configuration provides maximum feeling of personal space and allows passengers to sit in the groups they're traveling with. The recline mechanism is contained within the fabric skin of the seat, it avoids split lines and hard to clean gaps. The seat-back tray is replaced with a clip-on meal tray direct from the trolley. Each seat comes with wireless charging feature and integrated UVC cleaning, there's a backlit safety cared integrated with the back shell to display information when needed. The seat fabric comes with photochromic and thermochromic inks that react to new cleaning methods just like UVC and heat cleaning.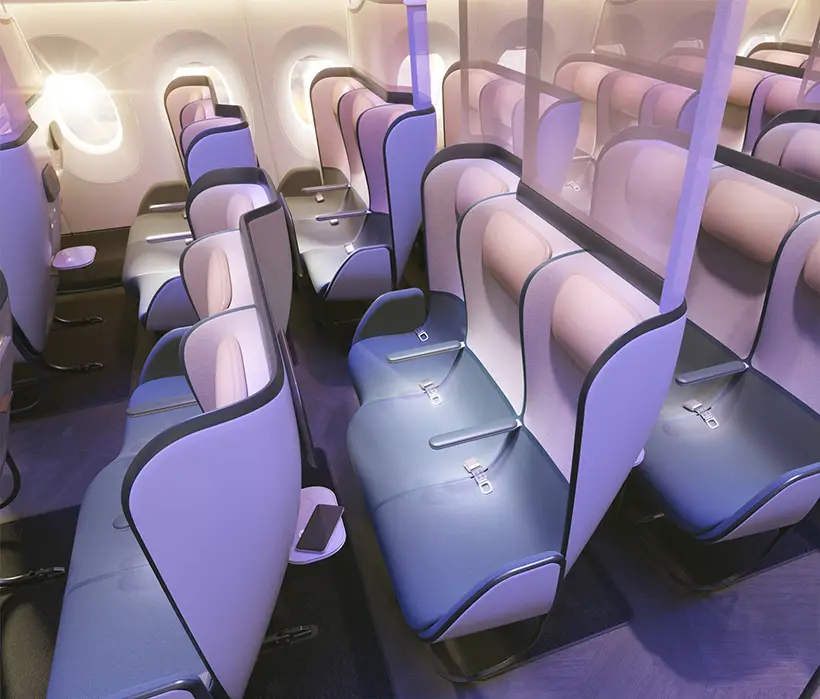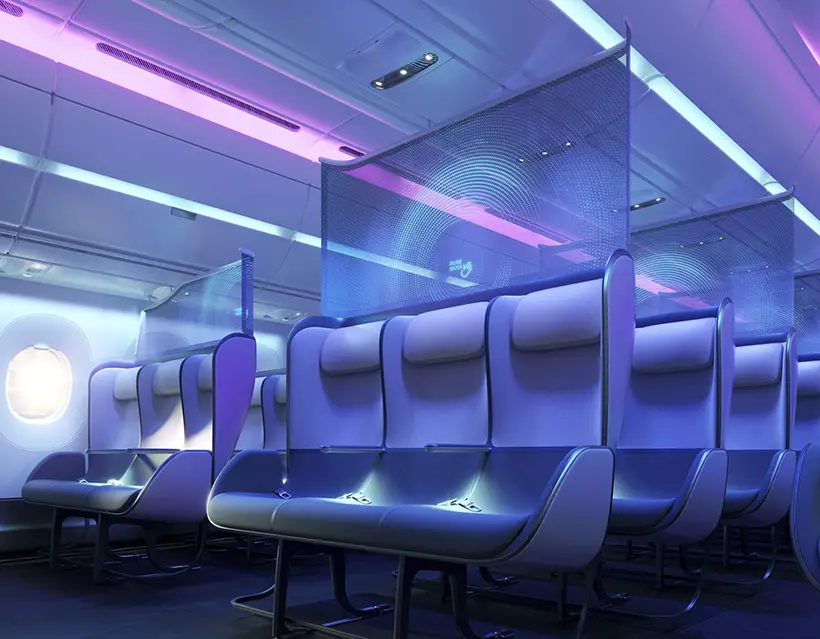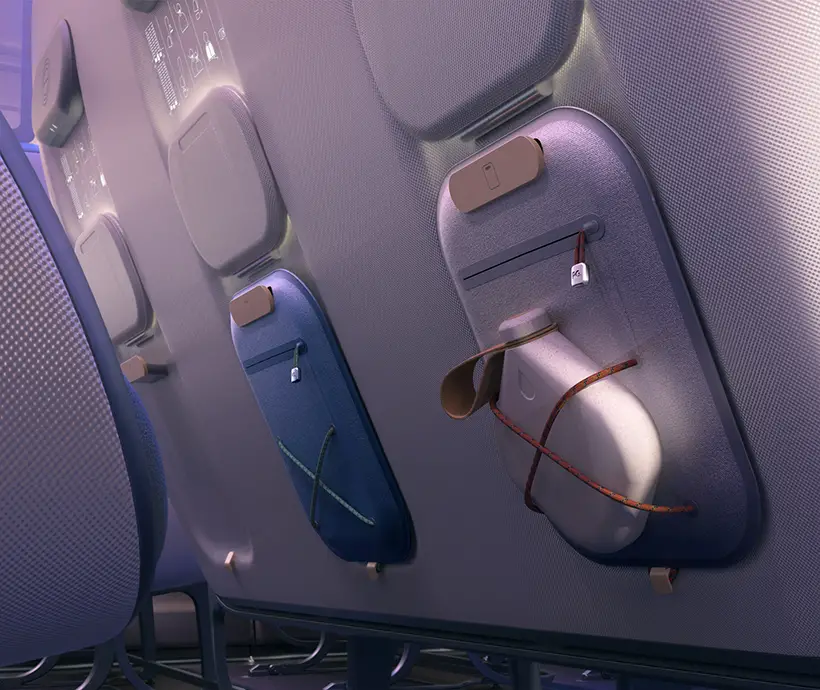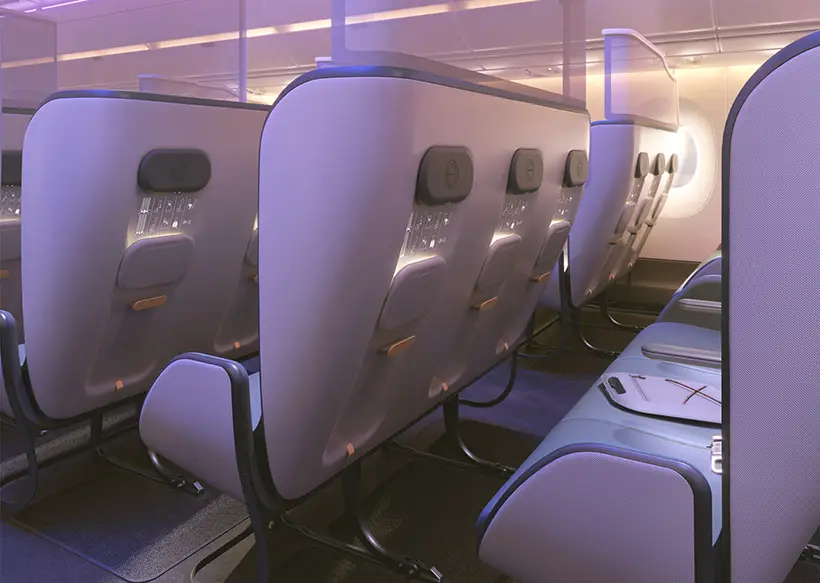 Pure Skies Rooms a.k.a Business Class features a fully enclosed personal space and each seat will be partitioned by full height curtains. Passenger can enjoy a brand-new seat design with minimal split lines and seam-welded fabrics, it uses antimicrobial materials and finishes. It has personal lighting, temperature control, IFE system that's synchronized to passengers' devices, personal overhead stowage, and personal wardrobe. Of course it also includes integrated UVC cleaning.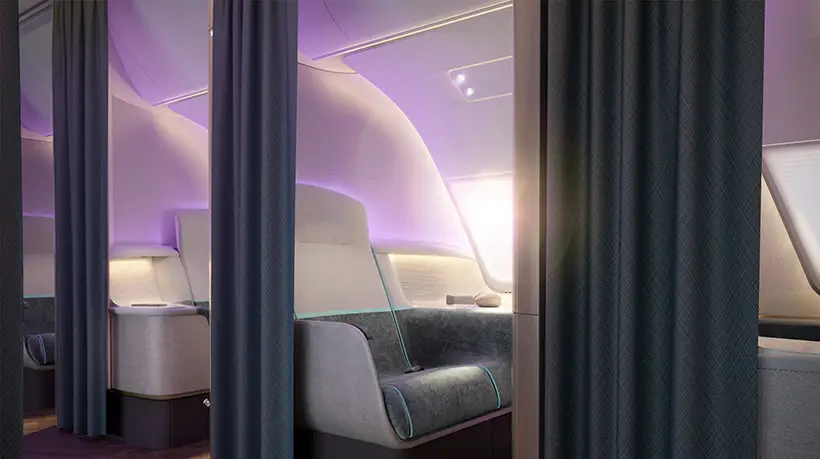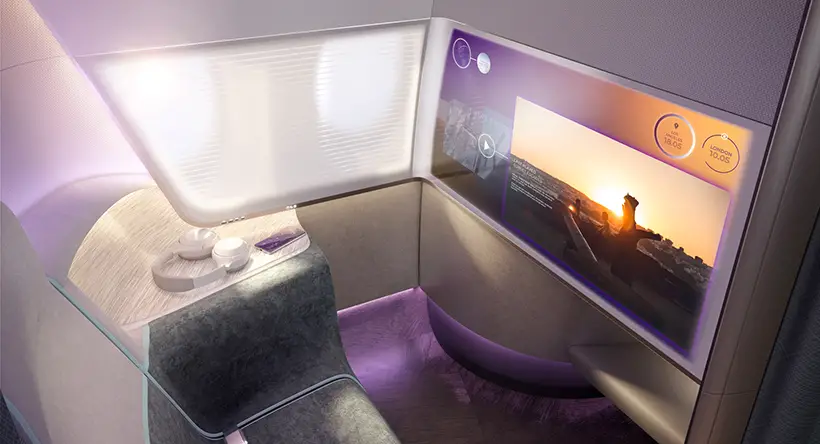 *Some of our stories include affiliate links. If you buy something through one of these links, we may earn an affiliate commission.