PUF Metered Dose Inhaler is a concept designed to offer users a product they are proud to own. Today's inhalers are essential for asthmatics as they deliver medicine directly to the lungs. Typically "L" shaped and made of cheap plastic, however, inhalers are often associated with social insecurities. This project aims to design an inhaler that is thoughtful of the user and environment, it should be an accessory that user is proud to own.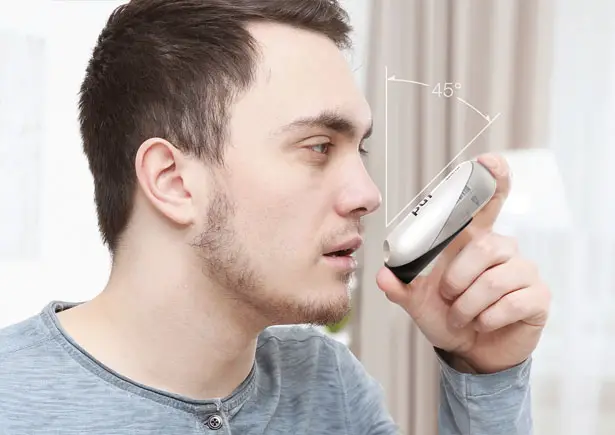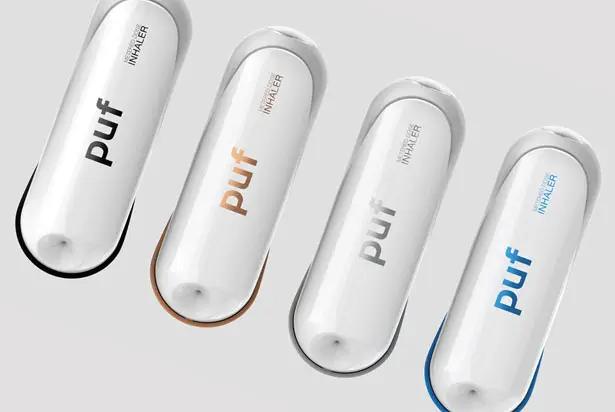 Today, a new inhaler comes with every prescription refill. There's opportunity to create a reusable product and avoid disposables. Designed by Kelly Custer, PUF Metered Dose Inhaler wants to promote proper use of inhaler while providing a sustainable alternative to today's disposable inhalers. Delivery of medicine depends on the inhaler's angle, how long the inhaler sprays, and the mouth position. This new concept has been designed around 45-degree grip position, it alleviates shoulder and neck pressure, making it comfortable to use and at the same time, encouraging proper use.
PUF Metered Dose Inhaler features compact form and eye-catching color options, the prescription label is revealed through a transparent section of the casing, allowing user to verify its contents easily. PUF is a transformative asthma accessory.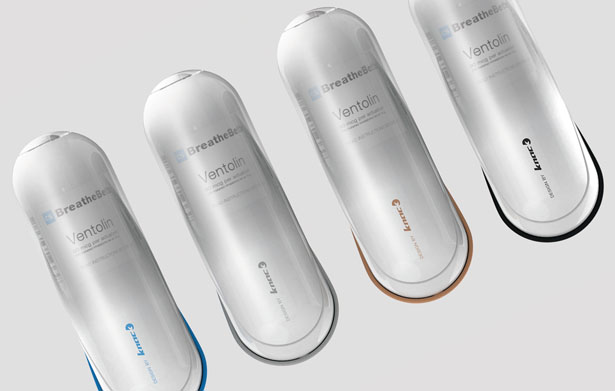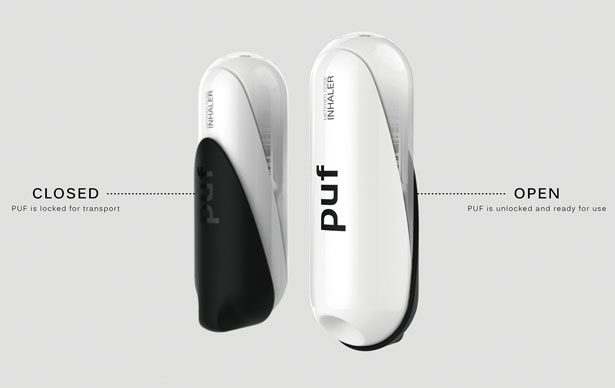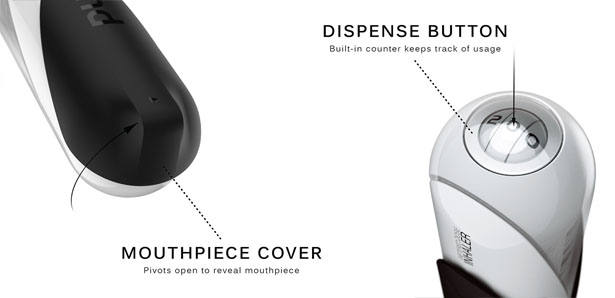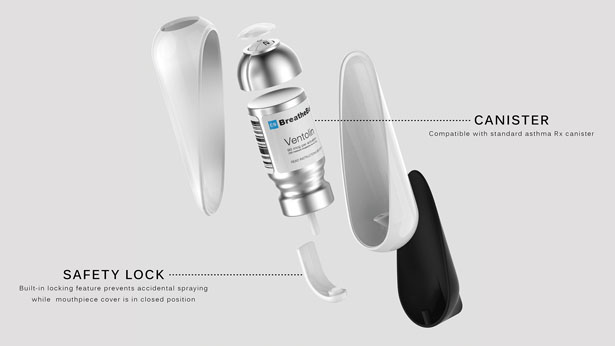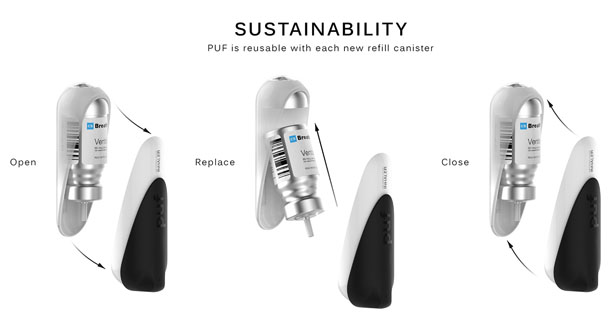 *Some of our stories include affiliate links. If you buy something through one of these links, we may earn an affiliate commission.