Parabolic cooker concept is a perfect cooking solution to avoid producing lot of CO2 and other harmful particulars when using liquid gas or wood as cooking material. This concept has utilized the endless and clean power source, solar energy, which has many environment friendly attributes and great potential to become the most effective traditional cooking material replacement. This cooker heats rounding oil through solar energy and store the hot oil in an insulated tank that can store heat for days. Users can control the movement of oils in the heater or oven through appropriate valves. With this concept, users may have an oven and a heater in a single good looking and functional package.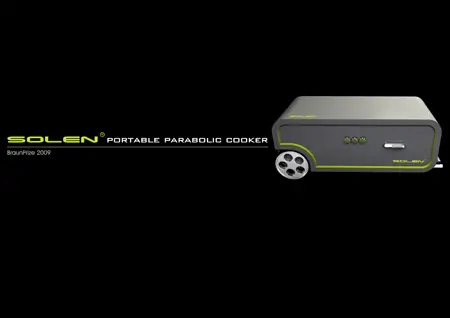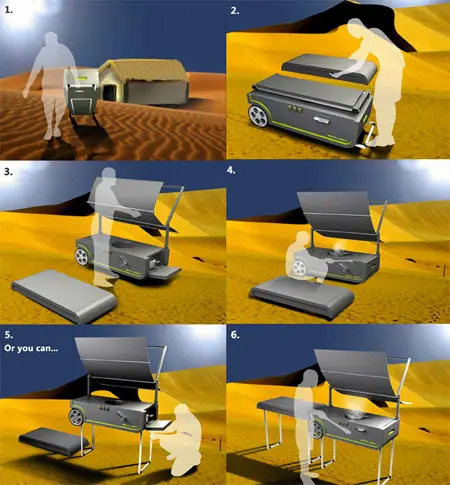 (Click to view bigger image)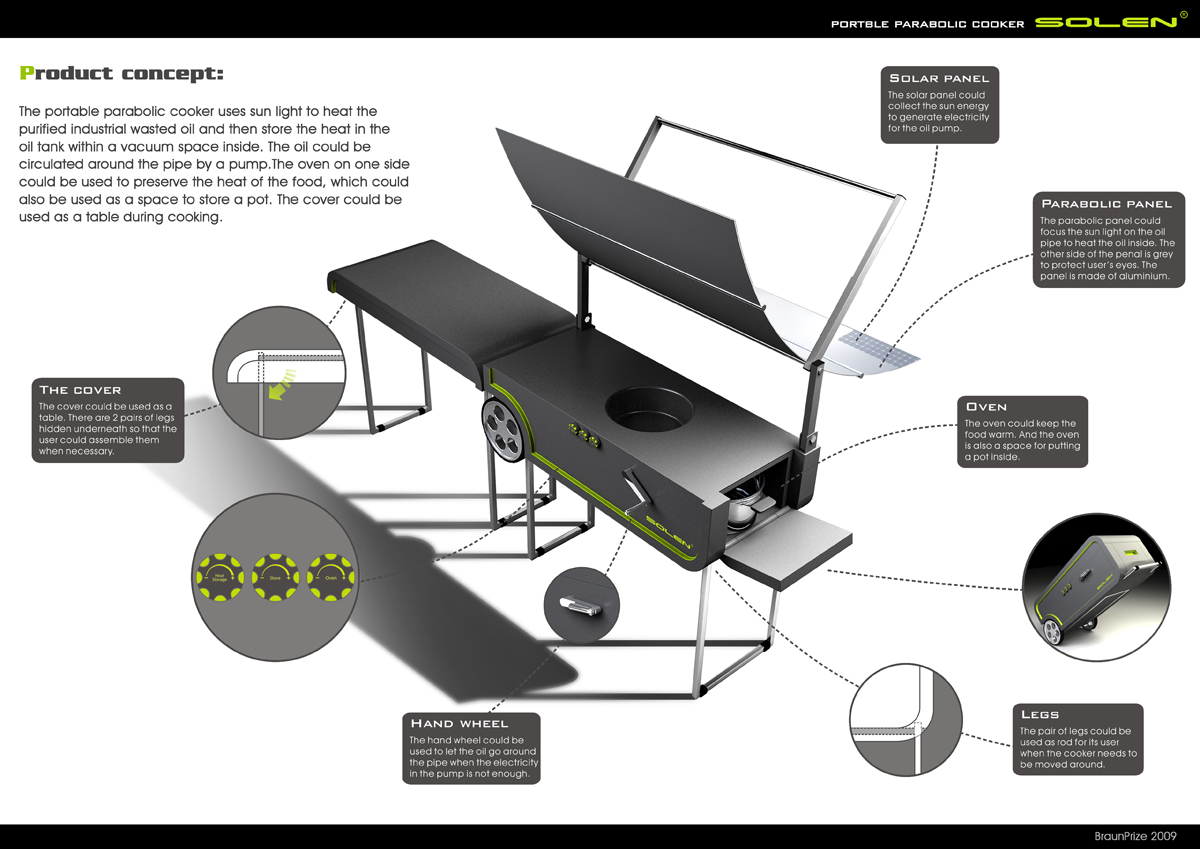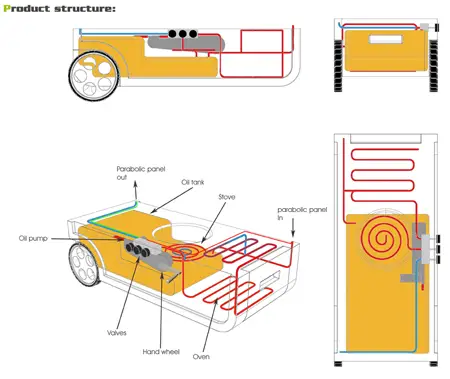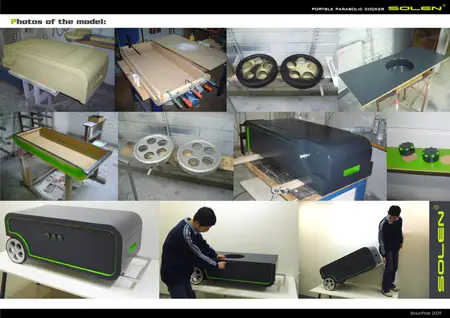 Designer : Xiao-Fang Shen and Nikolai Ruola
*Some of our stories include affiliate links. If you buy something through one of these links, we may earn an affiliate commission.