Portable Kitchen is not only a great concept for outdoor enthusiasts or travelers who don't have access to stove, but also for people who don't cook so often. This folding kitchen design enables you save more space in the kitchen, simply fold it and keep it in its case when not in use. The pan is made of Ni2MnGa which is 2-way ferromagnetic shape memory alloy, when it's cool, you can file away, but it takes the form of a pan when you place it on the induction cooktop, cool huh?
The shape memory alloy technology also makes all kitchen utensils can be stored flat without losing their functionality.
Inside the box of each Portable Kitchen, you'll get:
Induction Cooker
Chef's knife
Pairing knife
Skillet
Saucepan
Cutting board
Spatula
Designer : Merwyn Wijaya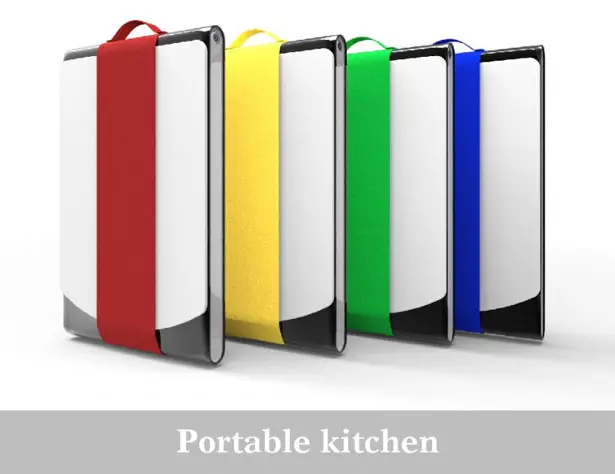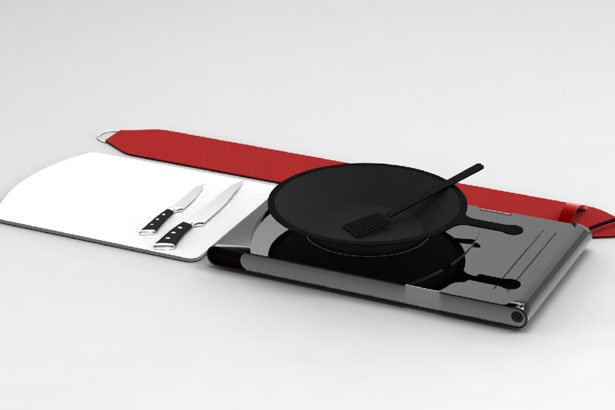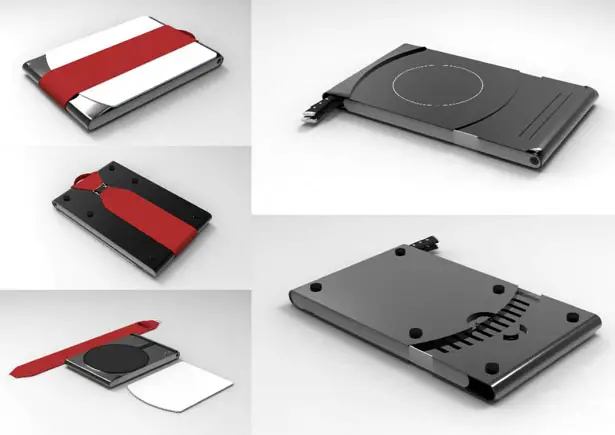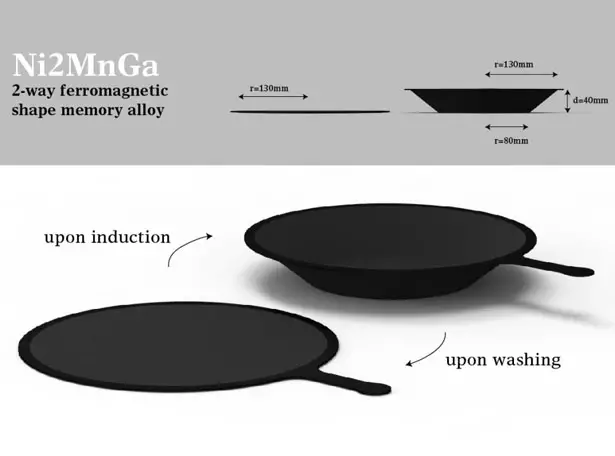 *Some of our stories include affiliate links. If you buy something through one of these links, we may earn an affiliate commission.