Disguised as a classic metal toolbox, it's actually a portable charcoal BBQ grill. Once that metal red box unfolds, it reveals a multi-level areas with grill grate, a nice portable BBQ with steel construction. The carrying handle doubles up as the base, adding convenient of its portability feature.
Each unit is treated to withstand high temperatures, that vibrant red color would stand out in the crowd. Fill the main grill surface with charcoal to start grilling, it allows you to cook sausages, a few burgers, and vegetables at the same time. Once it's done, you can keep them warm by placing them on the second-level surface. There's an adjustable vent controls the oxygen flow over hot coals to maintain heat as well as for safety. [Buy It Here]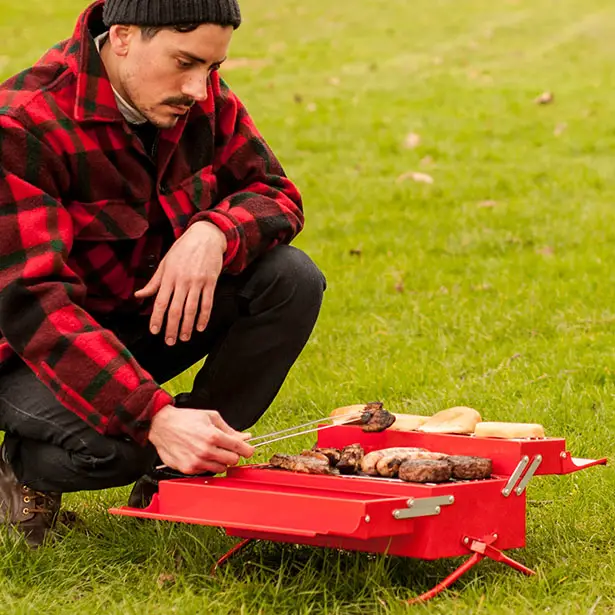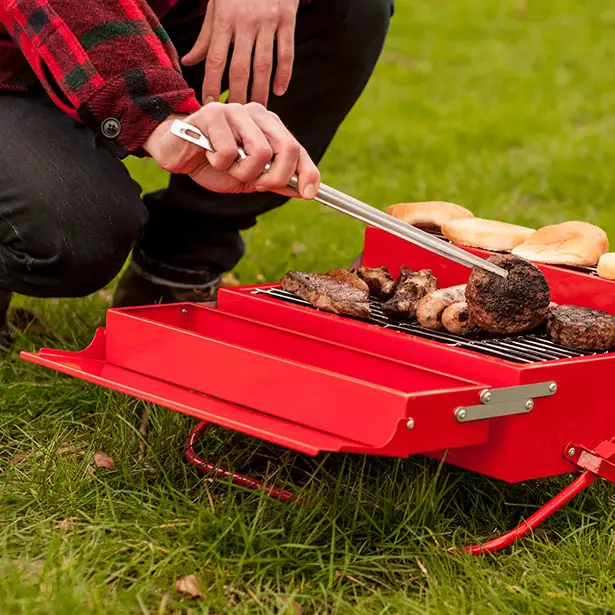 The innovative design of this portable BBQ Toolbox features a fold-out heat rack, the second level surface that allows you to warm up other meal while barbecuing. You can also use the fold-out storage to hold cooking utensils and condiment. For BBQ lovers, this toolbox is an ideal travel companion, especially when you're traveling solo or with a friend. The practicality allows for impromptu BBQ in the park or at home. [Buy It Here]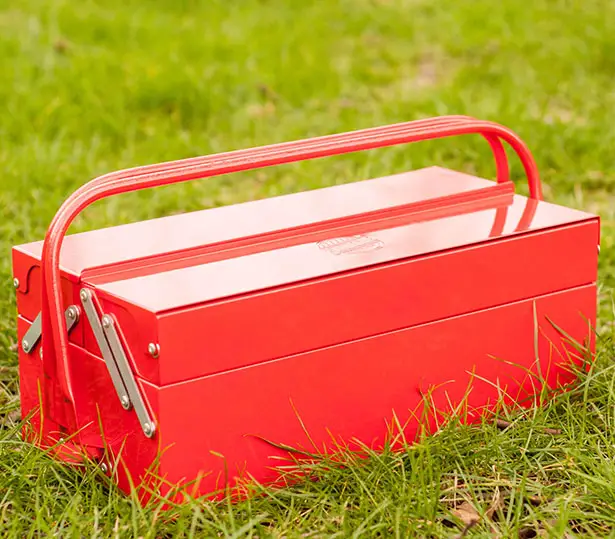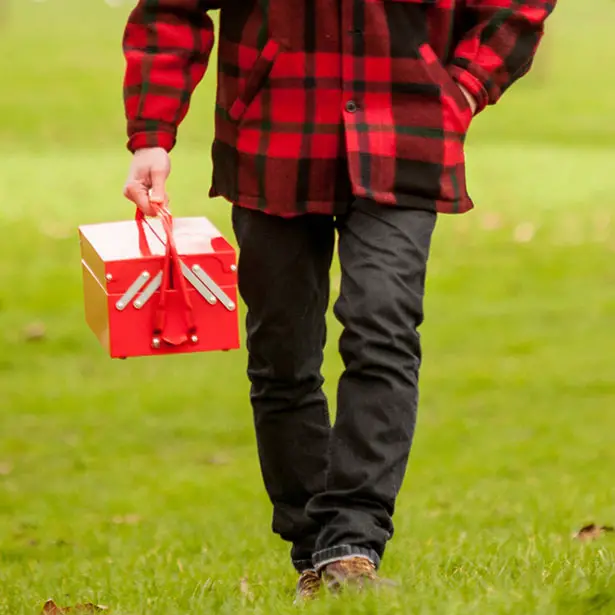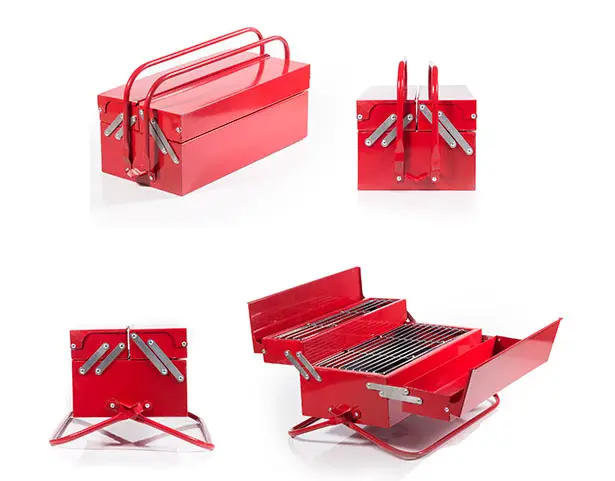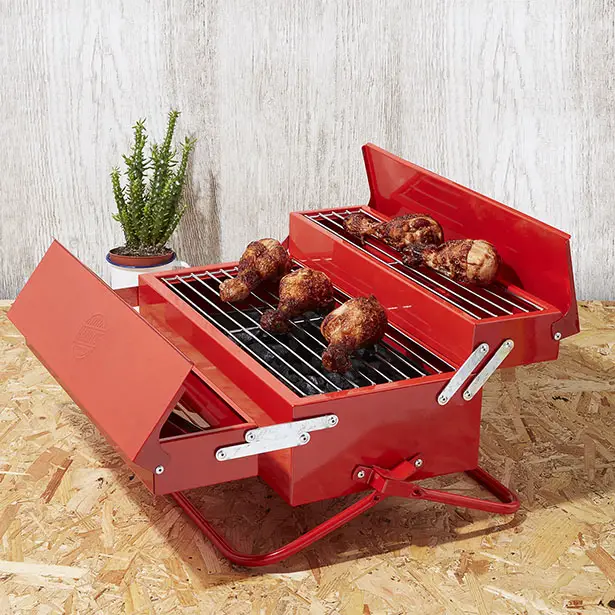 *Some of our stories include affiliate links. If you buy something through one of these links, we may earn an affiliate commission.