BoneAid, one board to treat all types of fractures. This concept project features flat-packed board that can be used for fixing fractures, until now, we have to use different fixation boards for different body parts. BoneAid concept offers a simple design that accommodates arms, legs, and ankles fracture, a nice medical equipment to be deployed in developing regions or disaster areas with insufficient medical resources.
The smart design lies in its folding mechanism. In order to be functional for three different conditions of fracture, BoneAid changes its structure through a special folding crease on the board.
Designers : Wang Yu Chi, Huang Yu Man, and Chen Jia Ling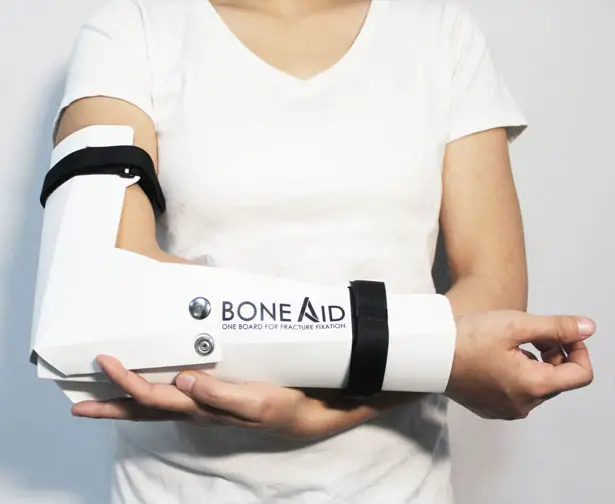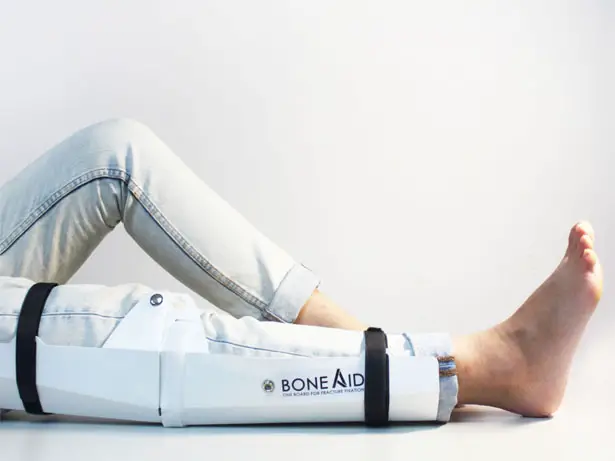 Made of Polypropylene, there are clear icons on the board for instructions, all you need to do is tear up the board, fold into desired shape, then button up and strap on. it's easy, it takes only a minute to set up BoneAid, only conventional fracture fixation boards, which are usually have complex form. In order to meet different sizes, BoneAid is adjustable and can be securely fixed with Velcro straps.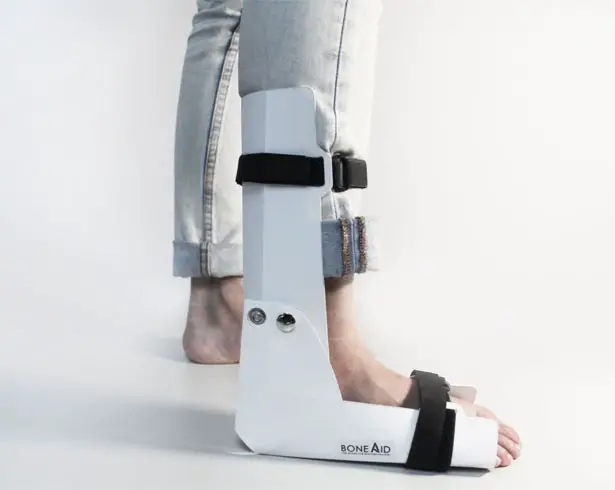 *Some of our stories include affiliate links. If you buy something through one of these links, we may earn an affiliate commission.