Polygon Resort is a floating resort concept that can make room for up to 6 people using the minimum area. The concept focuses on exploring the shelter and approaching the contrast between the structure and a flexible roof formed of flexible canvas. This concept has the ability to collect solar energy through embedded flexible solar panels on the canvas and reusing the natural flow of rain water over the cover by collecting them in strategic holes on the ground. It comprises modular furniture that allows basic living for the user, while the space usage compatibility was inspired by usual tent, allowing people enjoy the space freely. Moreover, it offers a double bed and additional 4 more beds stored on the kitchen.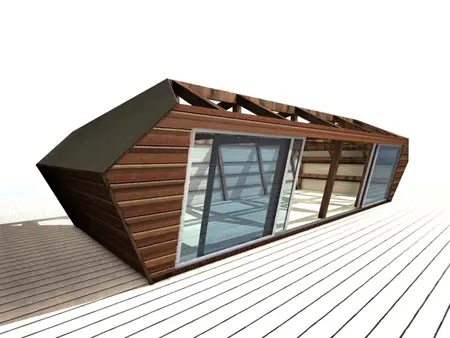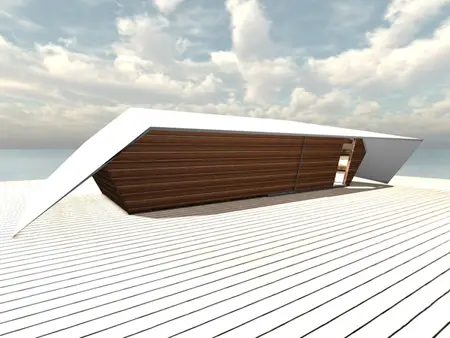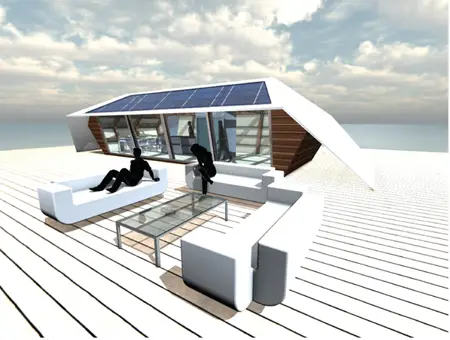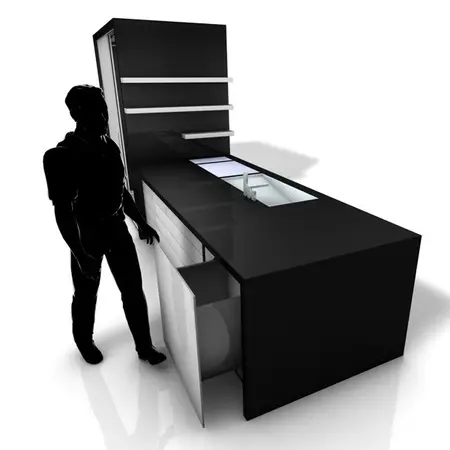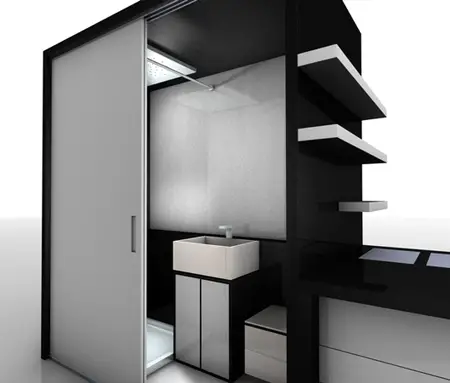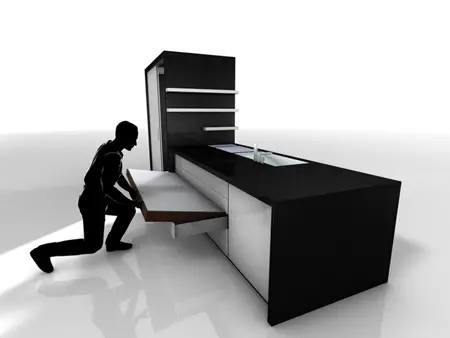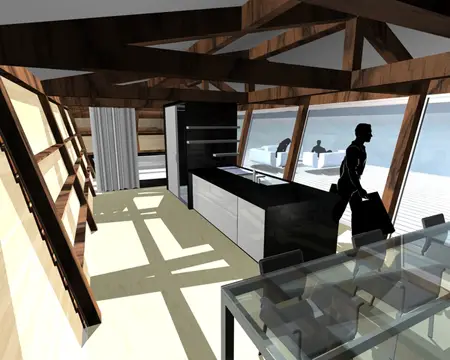 Designer : Pedro Gomes
*Some of our stories include affiliate links. If you buy something through one of these links, we may earn an affiliate commission.