There are more than 1700 species of native bee in Australia, yet only 11 species living in hives and producing honey. Keeping this in mind, Amelia Henderson-Pitman has designed Pollen, a modular native bee habitat that can be installed in urban areas. These modular systems can be integrated just about anywhere, inner city gardens or even exterior building structures. It's a common knowledge that due to climate change, disease, habitat loss, and use of pesticides, species of bees are under threat of extinction. We need bees to pollinate our food, pollination is crucial because many of vegetables, fruits and crops rely on it to be fertilized. Wild bees have become important pollinators because they have the ability to pollinate a much bigger scale.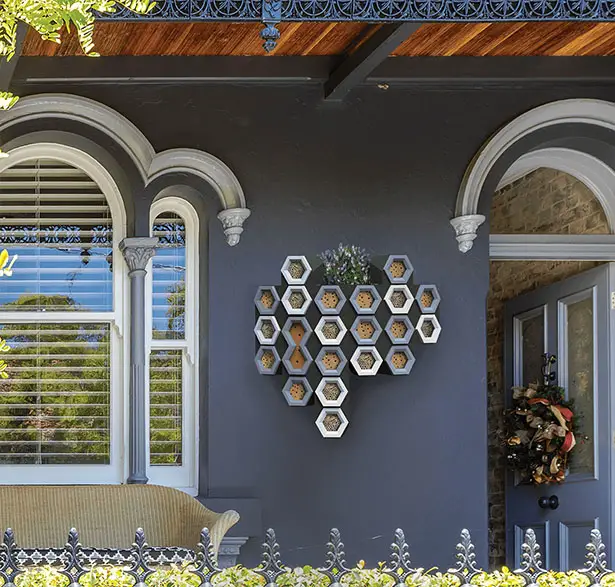 Pollen would become your native bee neighborhood. Designed by Amelia Henderson-Pitman, Pollen would provide a variety of nesting materials to support declining bee populations in almost any location. We can support these bees to survive by providing a safe habitat for them even in urban areas.
Pollen consists of either recycled hardwood, sustainable bamboo or handmade mud brick. Each module has a series of holes with varying diameters that provides nesting locations for a wide variety of native bee species. The shell is made from injection molded out of recycled HDPE, these modules are designed to be easily assembled and mounted without any extra fixtures. In order we can see the bee nests, the internal modules contain clear tubes. There's an optional planter that sits behind assembled modules, it is easily mounted to the wall. Pollen comes with comprehensive booklet that includes easy-to-follow instructions as well as information about native bees, their behaviors and best native flowering to attract them.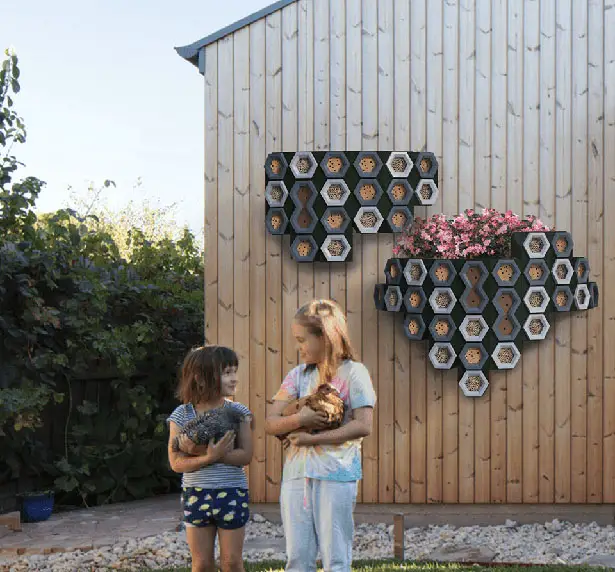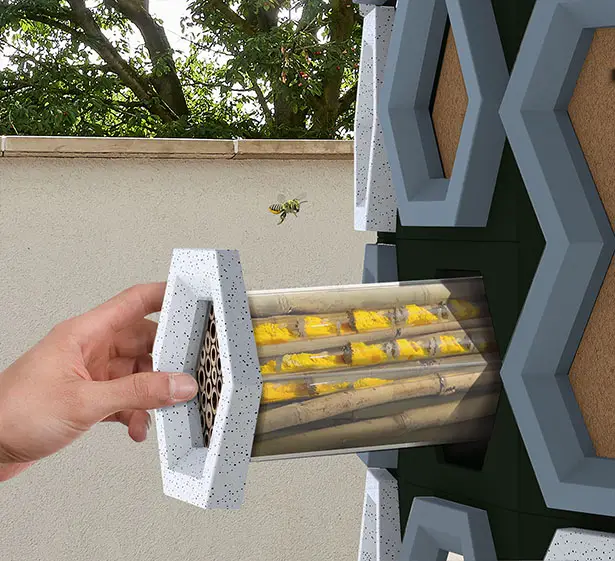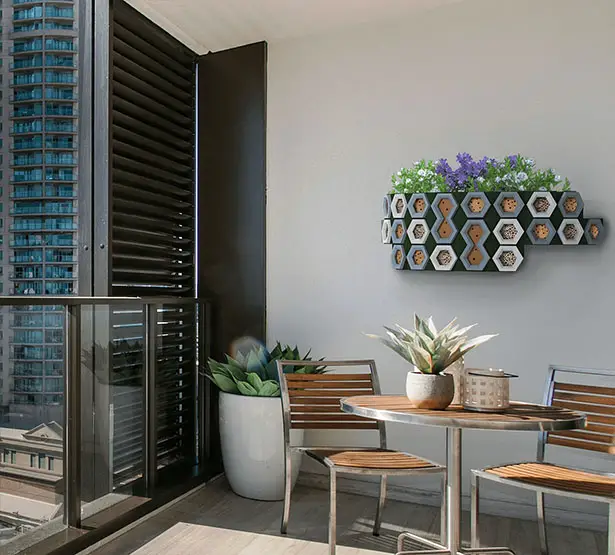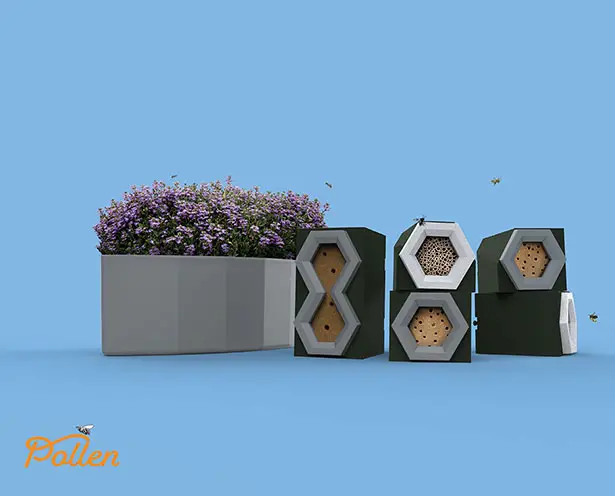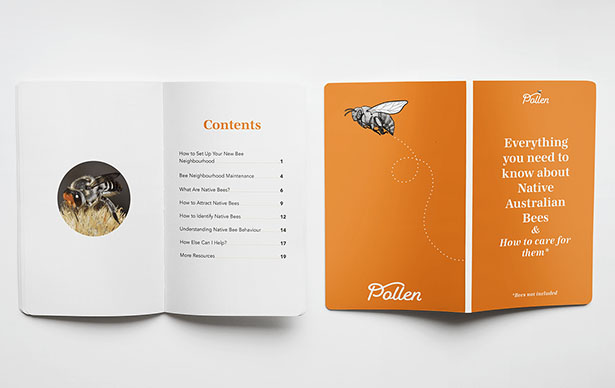 *Some of our stories include affiliate links. If you buy something through one of these links, we may earn an affiliate commission.