We've featured underwater hotel projects, which are mostly just concepts. Planet Ocean Underwater Hotel project looks really promising, it also has received patent from United States Patent and Trademark Office for underwater hotel. It's designed to allow us, common people, to be able to enjoy the tranquility of inner space, this project aims to build an affordable underwater luxury hotel. This hotel will be built just like most luxury hotels with an elevator, lounge/dining areas, guest rooms, recreation areas, and many other cool things.
This hotel is based in Key West, America's paradise, an affordable underwater hotel without compromising on safety. The structure will be built with thick double welded steel and 60 sheets of thick acrylic, it features cylindrical shape in order to evenly sustain the pressure created by surrounding water. Each guest room will be 12 feet wide and 18 feet long with a space-age Neptune sized bed.
From : Planet Ocean Underwater Hotel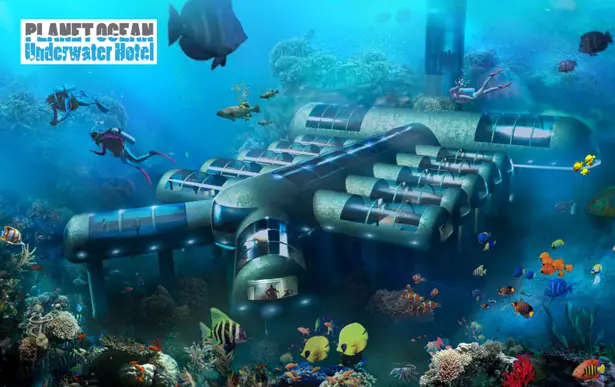 You can spend the nights in private, luxury furnished, and functional guest room, you can find comfortable bed, bathroom, furniture, audio/visual entertainment centers, fridge, and of course, internet connection. The aqua pod type views would astound and entertain you thanks to spectacular underwater aquatic life.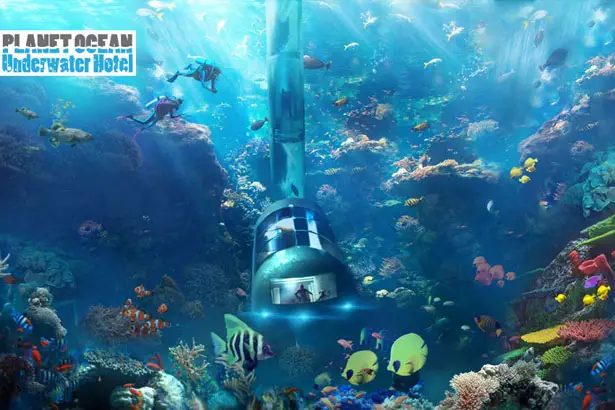 *Some of our stories include affiliate links. If you buy something through one of these links, we may earn an affiliate commission.