Piaggio joins electric bike market by creating a newer form of mobility that goes beyond the concept of an e-bike. The company promises the bike would provide innovative functions and new levels of interaction between cyclist, mechanical vehicle, and environment. Bike is a great solution that combines freedom and simplicity of travel and respects the environment and Piaggio Group has been known for its innovative mobility that offers freedom to entire generations.
Piaggio Electric Bike Project is more than an assisted pedal bike, it approaches the market as a vehicle that represents the most progressive mobility needs at 360-degrees. This project is no longer just a simply ability to move around, it also shares information over most modern network and interaction forms with your vehicle. Equipped with PMP (Piaggio Multimedia Platform) technology, this bike features an ultra advanced man mechanical vehicle interface to provide you with constant data sharing with the world. You can interact with other cyclists from any location with any environment in its physical, social, and experience dimension.
From : Piaggio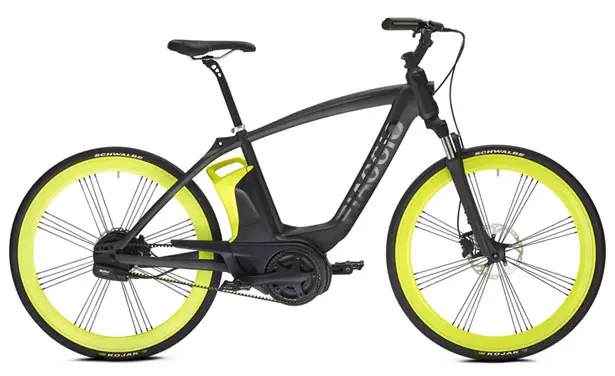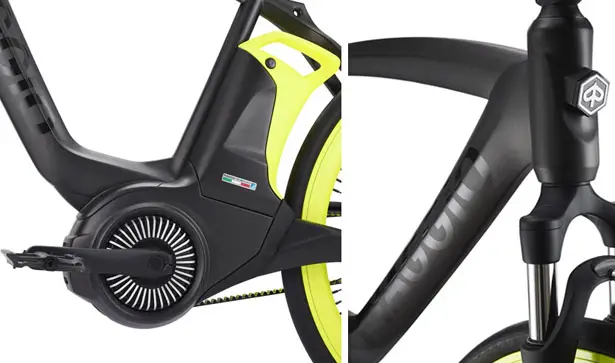 Piaggio Electric Bike is equipped with 250W-250W electric power, designed and developed by Piaggio Group. The ultra modern and compact motor has been designed for perfect insertion in the elegant aesthetics of the e-bike. The axial-symmetric shape is designed around pedal axle, allowing the inclusion of entire electric motor hidden behind the sprocket to reduce aesthetic impact. It also has USB connection that serves as a charger or software update port. For safety, the dashboard control unit, batteries, and e-motor are connected unequivocally. In this way, these 3 units can only operate when they are connected and communicating with each other. By removing the display (the electronic key) when parking, this e-bike would be unusable. There's a GPS/GSM module housed in the battery that functions as both satellite antitheft device and a data transmission. The 400 Wh ion lithium battery is housed under the saddle, correspondence to the vertical pipe, it would give you a range between 60 to 120km depending on the mode of use and road conditions. The powerful braking system is made up to two 180mm discs on the front and 160mm on the rear, gripped by hydraulic calipers.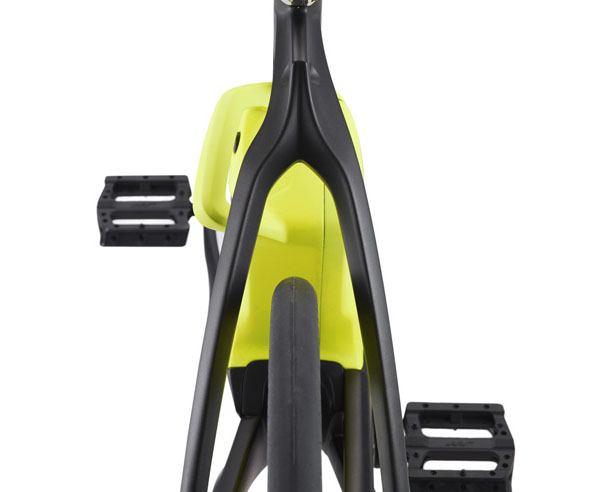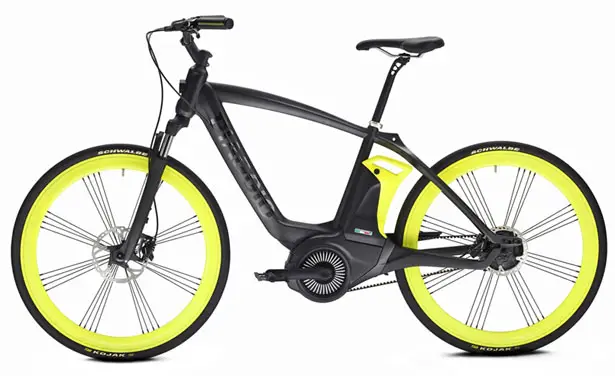 *Some of our stories include affiliate links. If you buy something through one of these links, we may earn an affiliate commission.