It's hard to keep our hands off the phone, right? Do you know that your cell phone has more than 18 times more harmful bacteria than the handle of public restroom? The fact is we always touch dirty things and transfer those bacteria to our phones, yes, we do wash our hands, but not our phones.
PhoneSoap offers a great solution to stop those bacteria from breeding on your phone. Basically our phones are always warm from the battery and always in dark, tight spaces, it's perfect place for germs to party. It is the first and probably the only cell phone charger that cleans and sanitizes your phone while charging. It's also the safest option to clean your phone, because there's no way you would sanitize your gadget with soap or bleach or fire.
From : PhoneSoap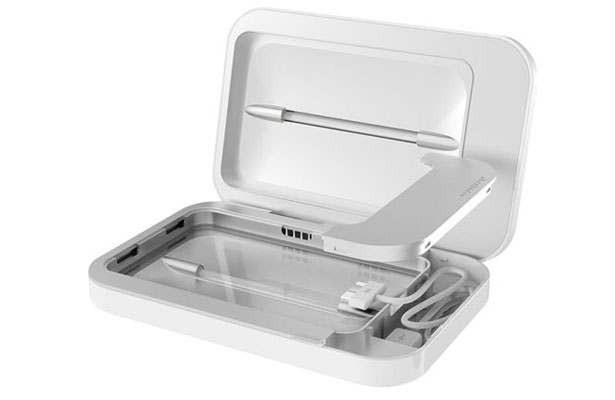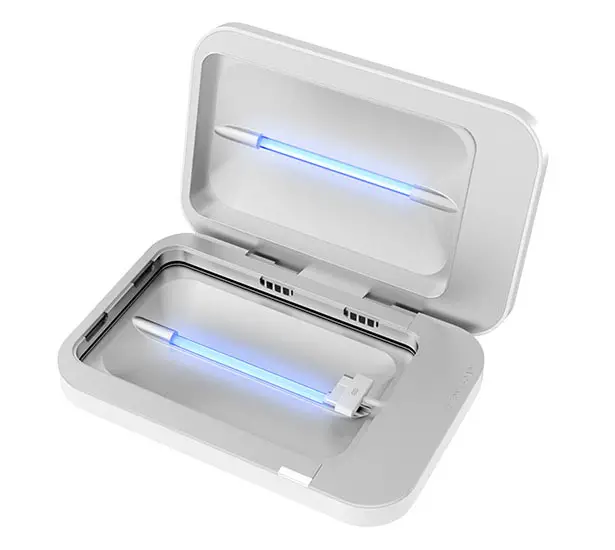 Inside PhoneSoap Charger, there are 2 UV-C lamps that produce pretty specific wavelength of light that passes through cell walls of bacteria and virus to impair their DNA. Once the DNA is compromised, these cells are dead and can't no longer cause disease or infections, even those "SuperBugs" are dead. The ergonomic curved and reflected inner surface allows UV-C light to surround your phone, it destroys any unwelcome guests, and the best thing is, it takes only 4 minutes to completely sanitize your phone. There's a little blue indicator on the front that informs you when the sanitation process is done.
PhoneSoap Charger is a universal device that fits most large smartphones, it has a micro USB cable which is used by most phones to charge. Just in case your phone requires different connector, there's a small compartment with a standard USB port that you can plug in the cable that comes with your cell phone.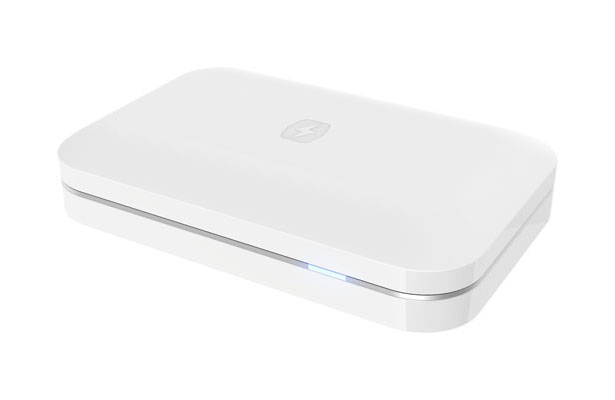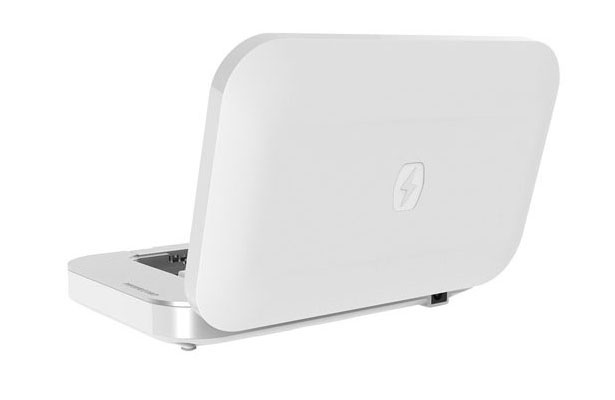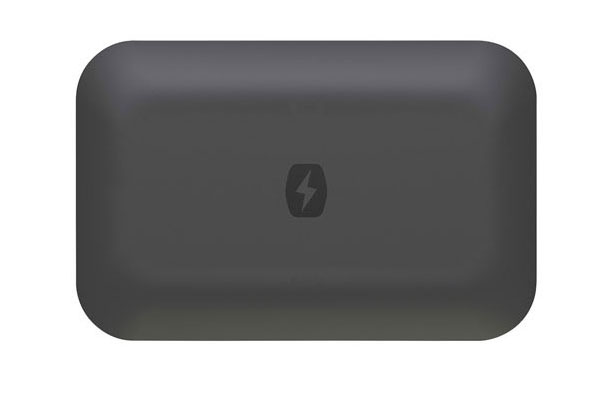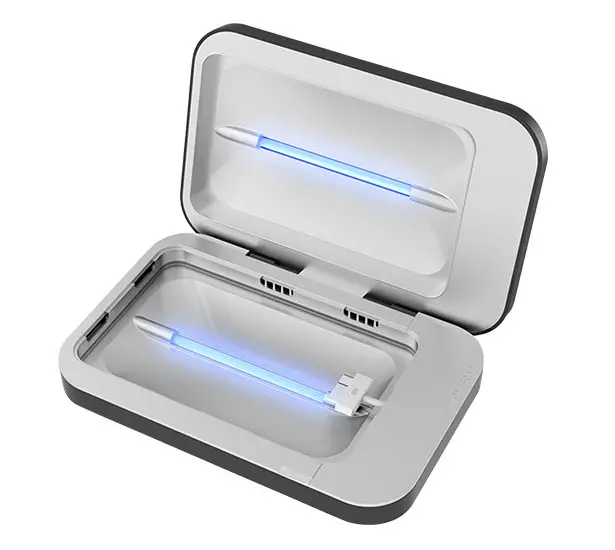 *Some of our stories include affiliate links. If you buy something through one of these links, we may earn an affiliate commission.