Perpetual calendar watch offers unique design as the result of 40 years watchmaking experience of Dr. Ludwig Oeschslin. It's a modern watch for everyday use that displays date of each month, yes, including February. Those dots represent the year, month, and date, the size is perfect without making user distracted from reading the time.
The Date
There are 30+1 holes around the perimeter of the dial, the 10 minute markers work as reference points. When the marker indicates 30-minutes, it also shows the 15th day of the month (30/2-15). These 5 day markers allow you to read the date at a glance.
The Month
There are 4 perforations in the month disk to indicate the month. The outermost of perforation points to 1 o'clock, it means January. But when the perforation points to 2 o'clock, it means February, and so on.
What about when it's a leap year? Well, those small 4 perforations in the month disk can also tell you about it. See the outermost dot is orange? It means, it's a leap year (366 days), so when it's dark, it's a common year of 365 days. That leap year disk actually rotates clockwise beneath the month disk. Perpetual calendar watch will be individually manufactured in Switzerland for only 20 watches this year, each timepiece will be hand-assembled and hand-regulated by Sandra Flück at the ochs und junior workshop in Lucerne.
Designer : Dr. Ludwig Oechslin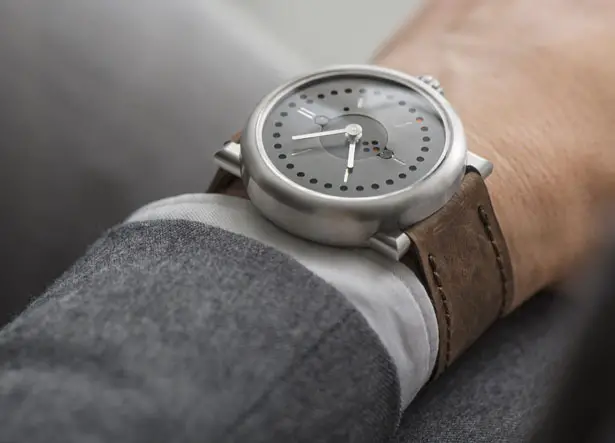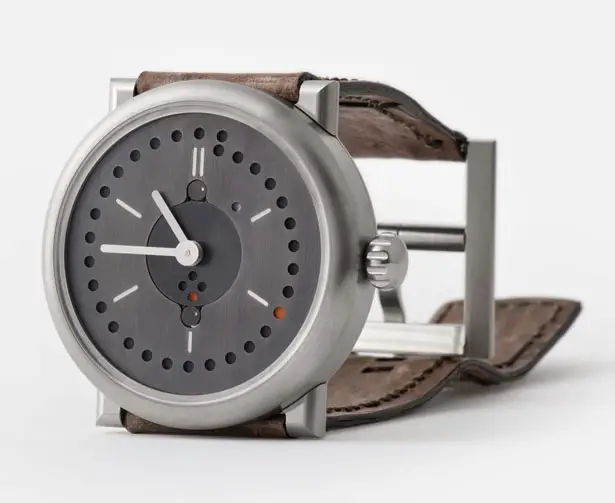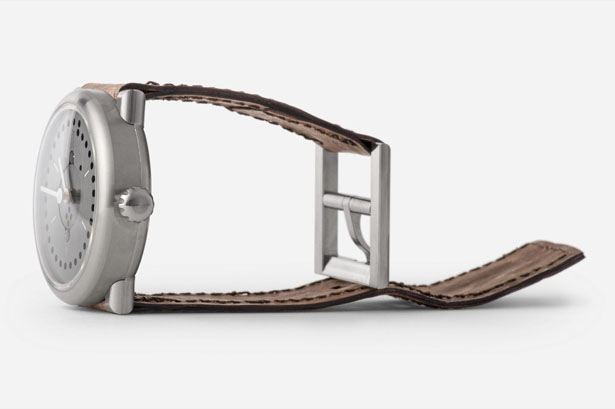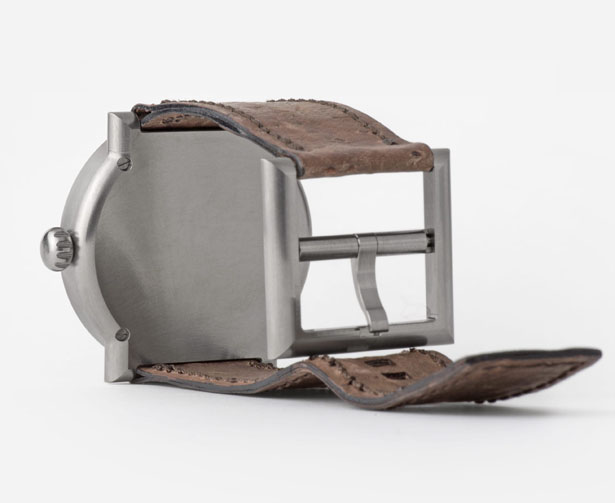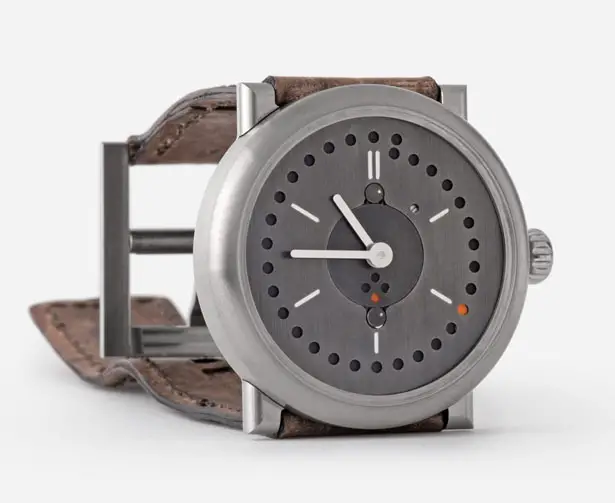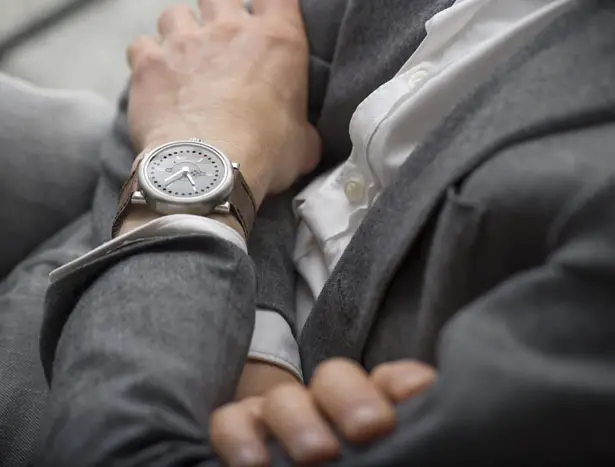 *Some of our stories include affiliate links. If you buy something through one of these links, we may earn an affiliate commission.