Peel Credenza is a beautiful low cabinet with unexpected detail. The creative feature lies in its doors that open and wrap away, revealing colorful fabric backing with four adjustable shelves. This modern low cabinet looks just like any ordinary cabinet furniture, yet it has creatively designed doors where you have to peel them progressively away from the frame to open the cabinet. One panel at a time.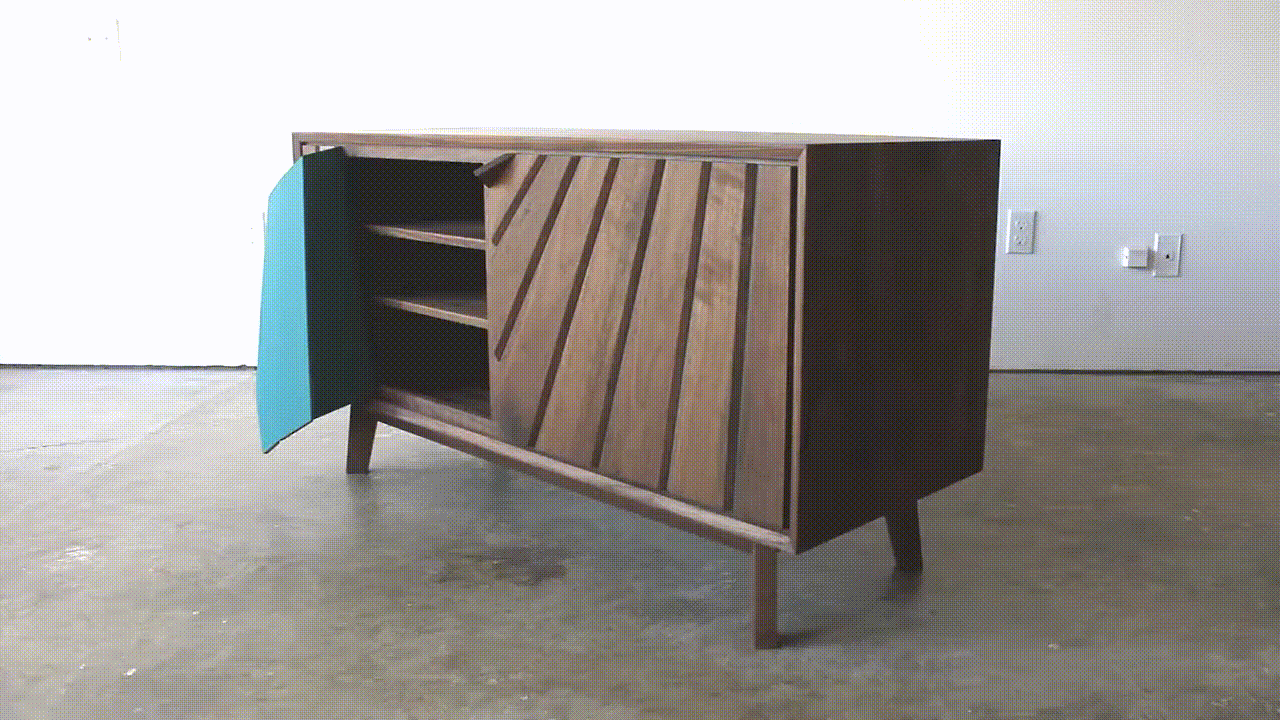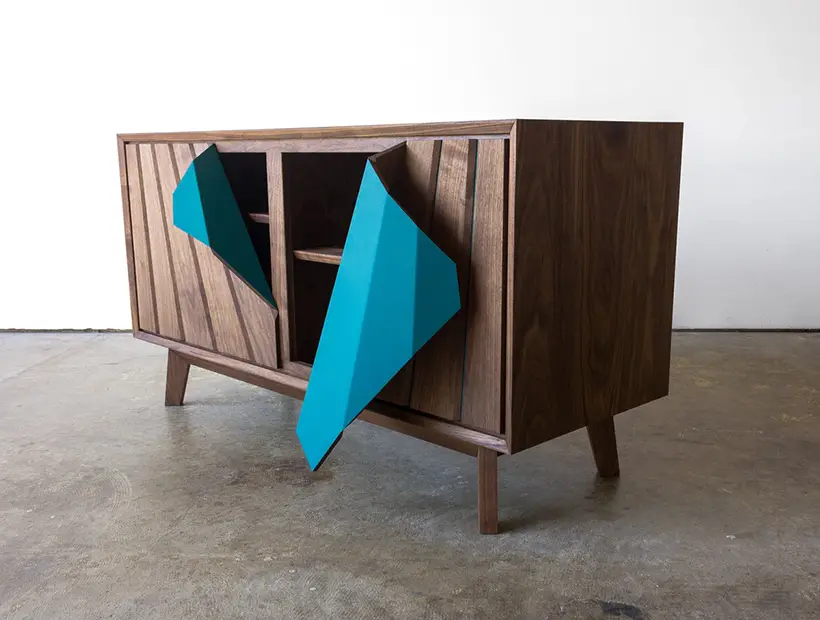 Instead of flat, boring panel, Peel Credenza is designed with framed and inset by beveled edges, deep and angular grooves. Leah Amick explains that she doesn't want to use an ordinary knob, she prefers to design tabs at the top that can be pulled diagonally to wrap away the door. Inspired by the idea of surface manipulation and our expectations on an object, this furniture has been designed to give user a surprise moment through a surface.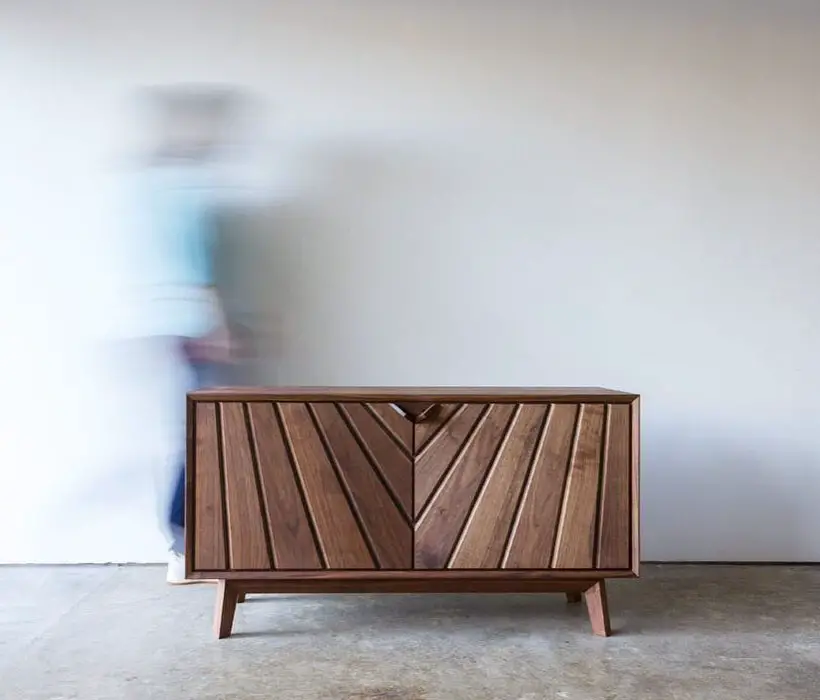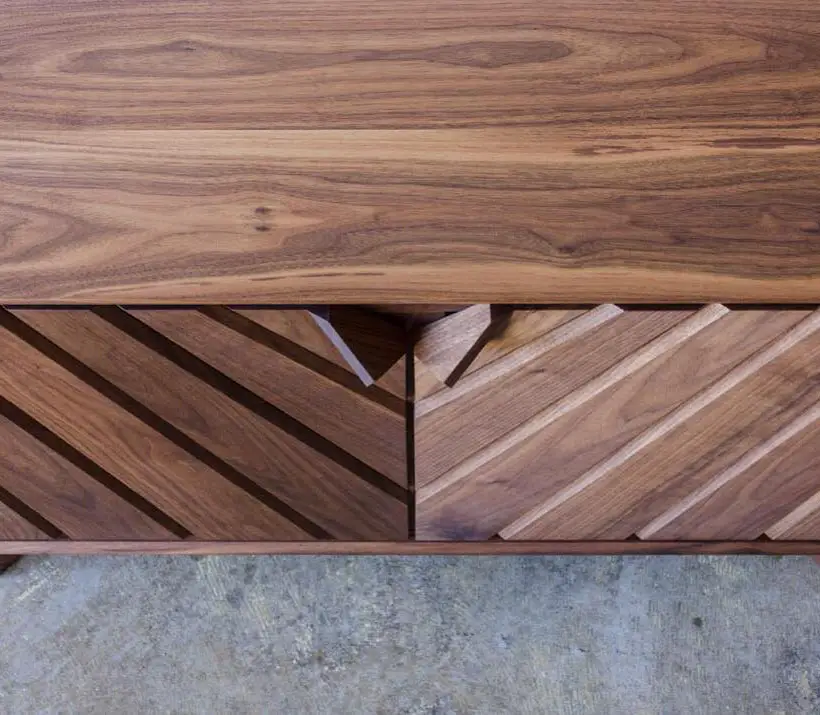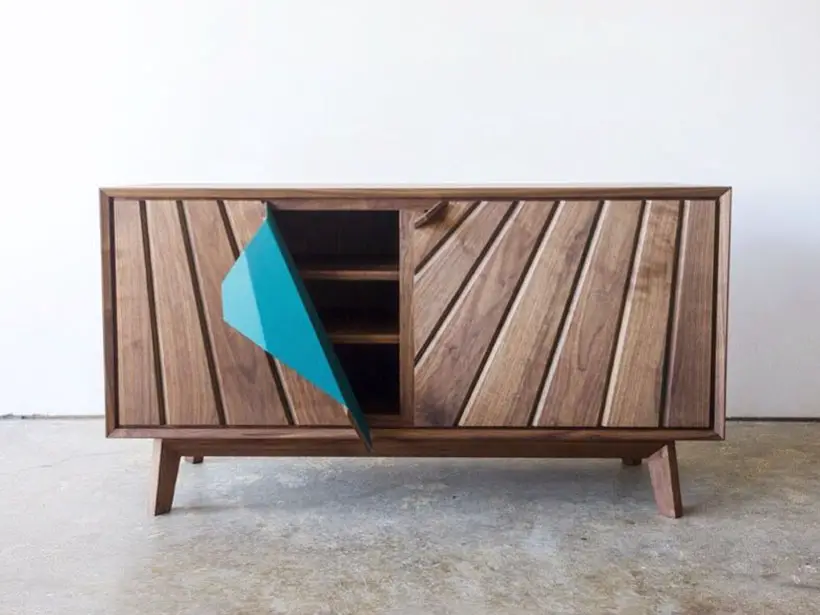 *Some of our stories include affiliate links. If you buy something through one of these links, we may earn an affiliate commission.