After natural disaster struck, immediate actions are needed to provide temporary shelters for homeless victims. However, there are victims located in difficult-to-reach locations which make it impossible to bring necessary aid delivered and distributed in short period of time. Parachute shelter design tries to answer this problem by providing a dual-use parachute.
Why parachutes? Well, it makes sense that usually after natural disaster, the roads and other infrastructure are damaged which prevent rapid provision of shelter and aid materials to the victims. Using Parachute Shelter, it would be possible to deliver and distribute immediate relief aid and a shelter at the same time.
Designers : Kim Seok-woo, Kwon Do-hyuk, Seo Dong-han, Lee Bum-ho and In Sung-hoon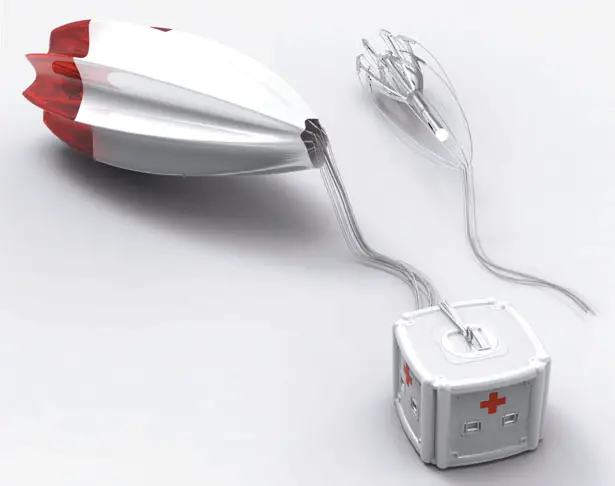 Inspired by the structure of umbrellas, this
Parachute Shelter
features folding frames that opens when the parachute is dropped from the small aircraft. This innovative frames design allows the parachute to be used as a temporary shelter on the ground while the box carried by the parachute contains emergency medical supplies, water, food, blanket, or clothing.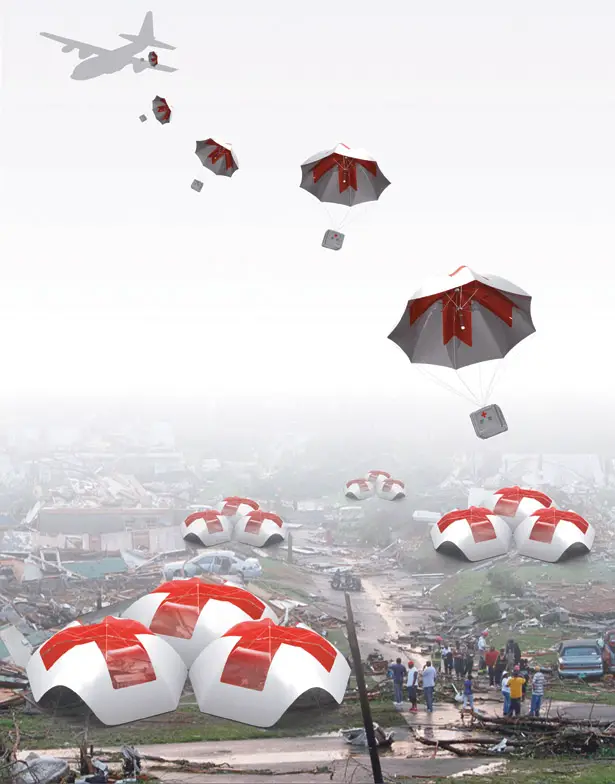 *Some of our stories include affiliate links. If you buy something through one of these links, we may earn an affiliate commission.