Carrying multiple items or equipment would be much easier thanks to Outisan e-Wagon. It's your ideal companion to experience the great outdoors, it does all the heavy lifting so that you can enjoy your surroundings without distraction. Equipped with FlowStride technology, Outisan has become an electric smart wagon that adjusts to your movement or the type of terrain. The combination of brushless DC motors, motion sensors, advanced control algorithms provide you with smooth utility wagon experience, wherever you go.
Thanks to its smart algorithm, Outisan e-Wagon is able to sense the weight of your load and how hard you're pulling, including what kind of ground you're on. The power assist feature would respond with the power you need for easy climbing over any obstacle. Enjoy a smooth pull with Outisan. [Buy It Here]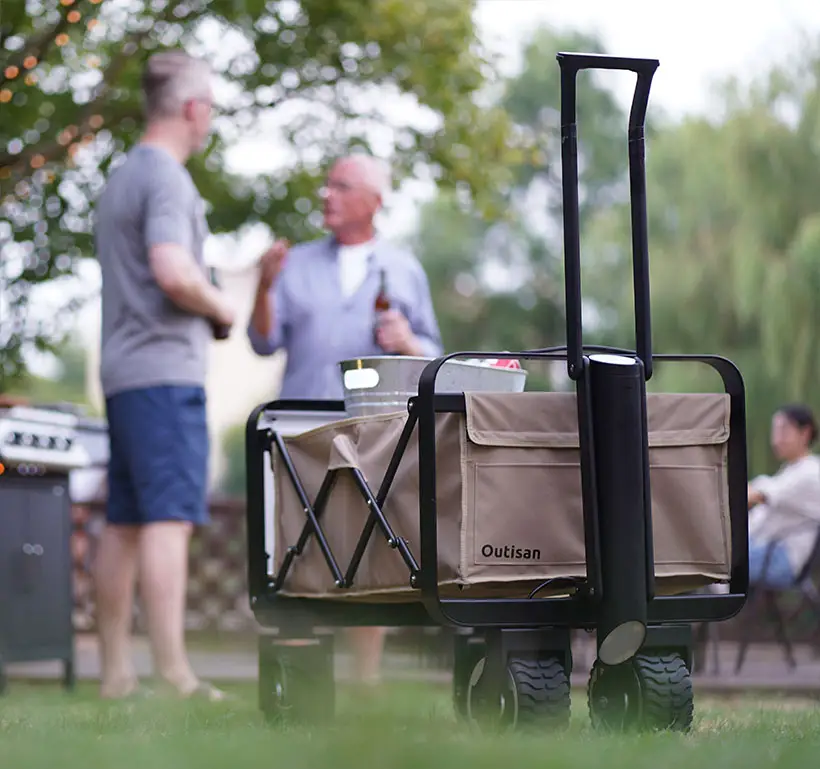 This is not traditional utility wagons, Outisan e-Wagon allows you to easily carry your load uphill, making a 180lb uphill load feel as light as 7lbs. When you're going downhill, the motors would do the heavy lifting, it lets you cruise down without breaking a sweat. This electric wagon features portable design that folds up in just seconds, yet it is highly durable and waterproof too. Don't worry about bad weather, even when things get a little messy, simply spray the entire unit with a water hose.
For safety, Outisan e-Wagon comes with hands-off protection, it automatically brakes and comes to a safe stop when you take your hands off. When you get stuck, just reverse the wagon with its reverse control button, easy heh?. During the night, the front LED light of this wagon provides up to 800 lumens of light while there's a small backlight that lights anyone. [Buy It Here]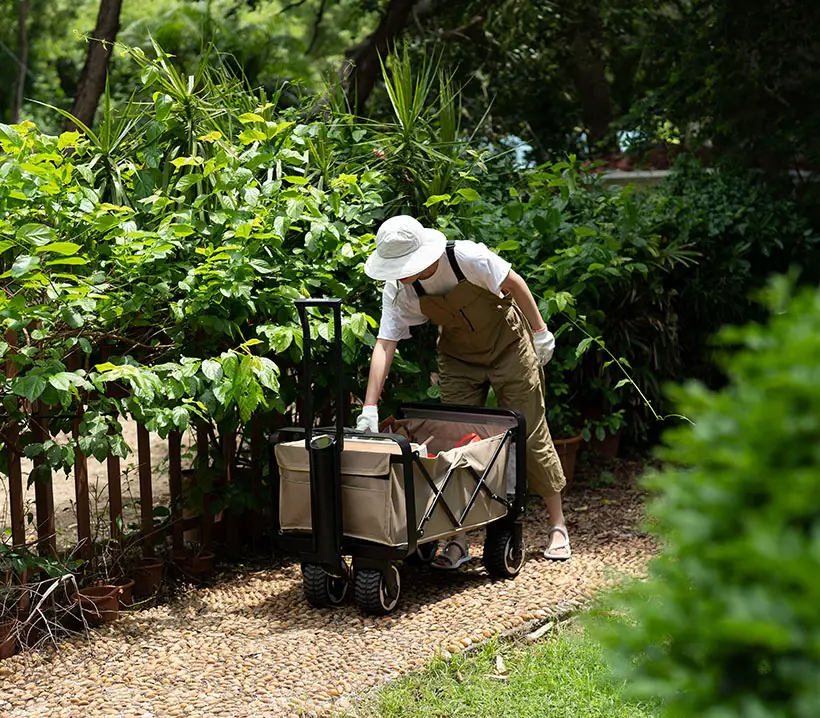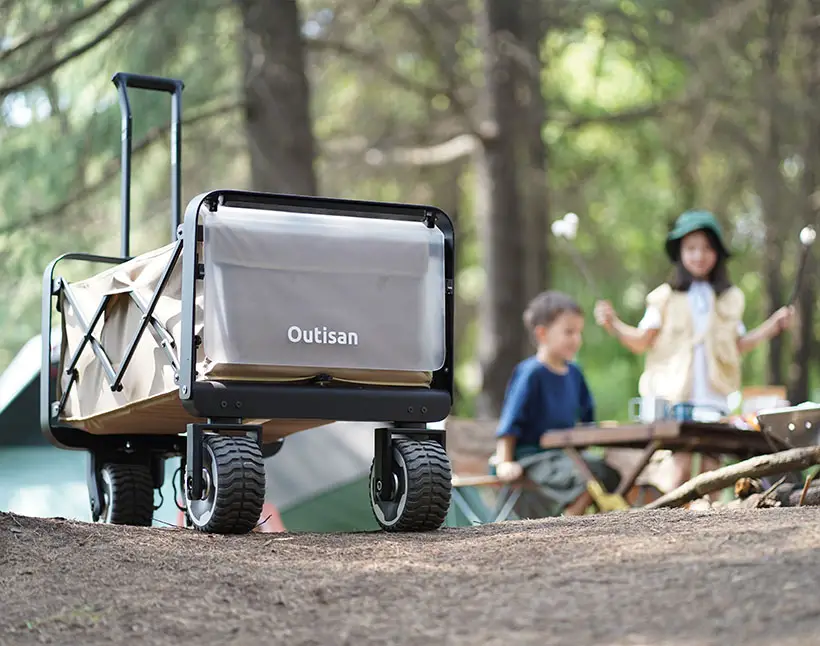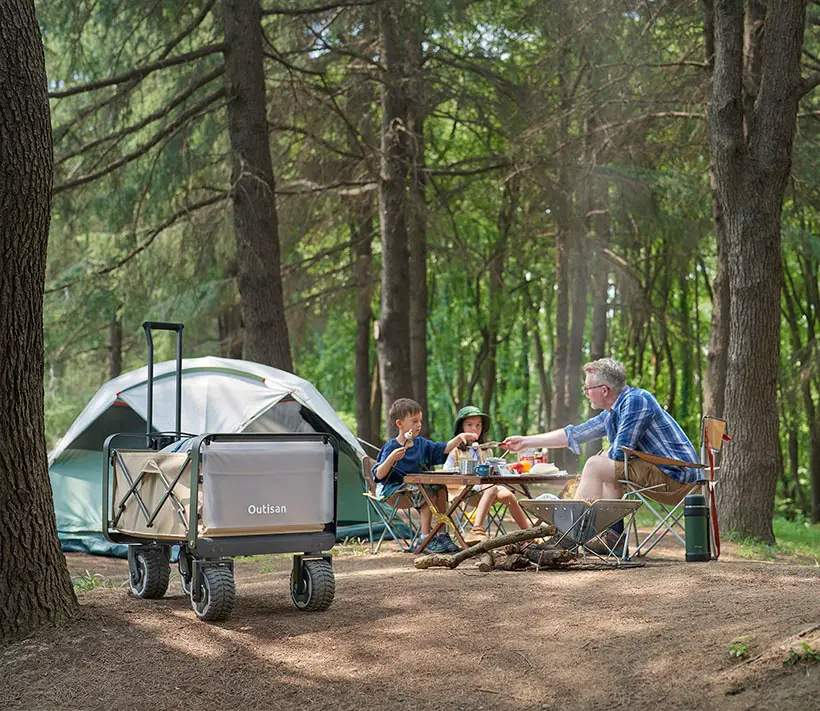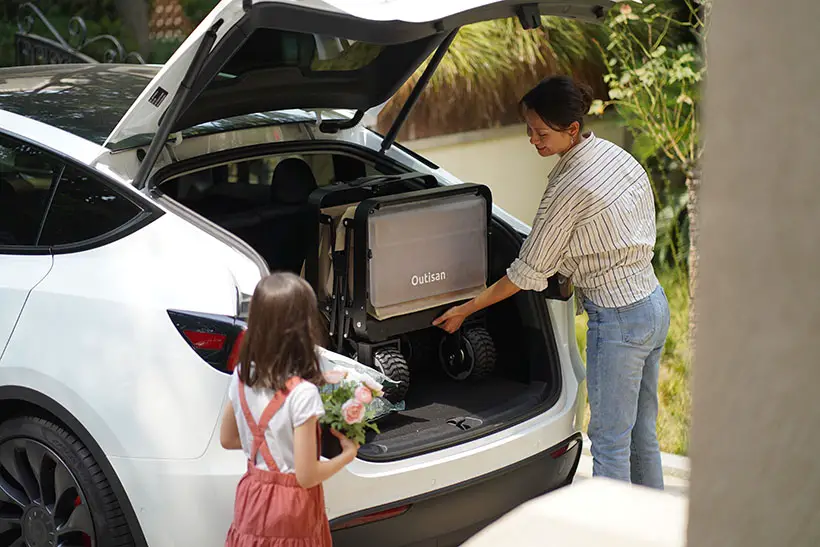 *Some of our stories include affiliate links. If you buy something through one of these links, we may earn an affiliate commission.