All in one utensil set, Outdoor Edge Chowpal offers several functions that come in handy when you are somewhere, out there. From spoon, fork, and knife, you will also get a can opener, a bottle opener, wrench, and flathead screwdriver. Chowpal offers you a nested form with folding knife/spoon that lock together, but you can easily slide it apart when you are ready to eat.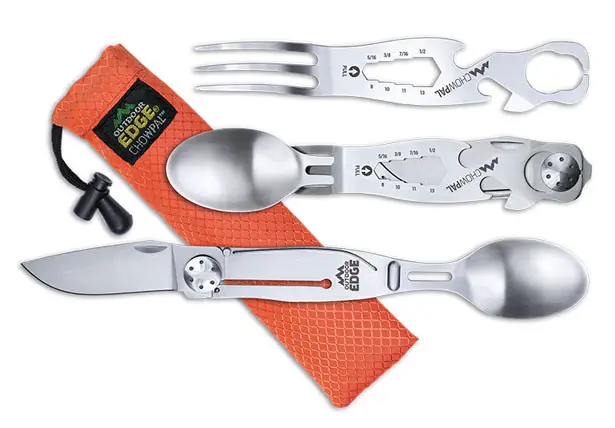 Chowpal knife/spoon utensil from Outdoor Edge is a locking single-bevel knife blade, it folds flat against the spoon while the fork features a graduated English/metric wrench. This set comes with its own nylon storage pouch. It's a great gift for outdoor enthusiasts, lightweight and convenient to carry.
*Some of our stories include affiliate links. If you buy something through one of these links, we may earn an affiliate commission.