A'Design Award and Competition, one of prestigious design awards, has released the results of the 2015-2016 design competition. Last year, there were 836 winners, but this year, the number has jumped to 1276 winners from 88 countries in 93 different design disciplines. Each entry has been carefully evaluated by an international influential jury panel that consists of design professionals, established scholars, prominent press members, and experienced entrepreneurs who have devoted great attention to details when voting each entry.
Get fresh design inspiration, all of you are invited to discover latest trends in arts, architecture, and technology. You can visit A'Design Awards' online gallery of winners at http://www.designmag.org, all editors worldwide, aficionados, and design enthusiasts, would benefit from browsing and checking out the winning designs. All winners are invited to attend glamorous gala-night and award ceremony in Italy, they would be called to stage to collect the trophies, award certificate, as well as yearbooks.
Here are top 20 winning designs of our pick (in random order):
1. 3bee Bicycle Frame by Tamás Túri
Inspired by the shape of human body when riding a bike, 3bee is a bicycle frame that can be adjusted to meet rider's need. It is a 3D printable sports equipment that aims to make the bike fully customizable. It comes with an integrated seat, this frame is fully adjustable from the beginning of the production, the use of 3D printing technique allows you to personalize the bike with different kind of parts.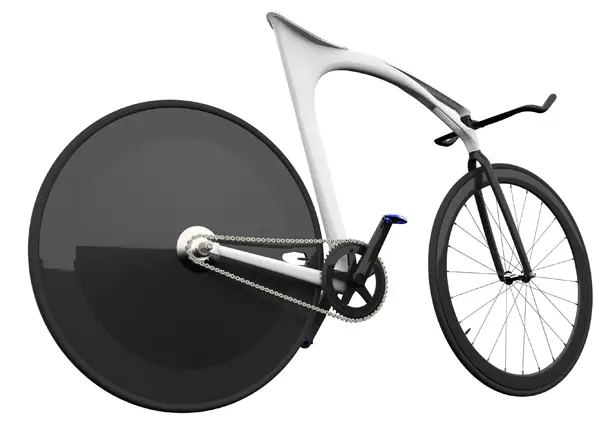 2. JinGoo Wireless Audio Light by DAQI Concept
We have featured this audio light before, well, great minds think alike. JinGoo is a wireless auto player and mood lighting, a beautiful product design to enhance any contemporary interior design. It is powered by lithium batteries and uses energy-saving LED lamps.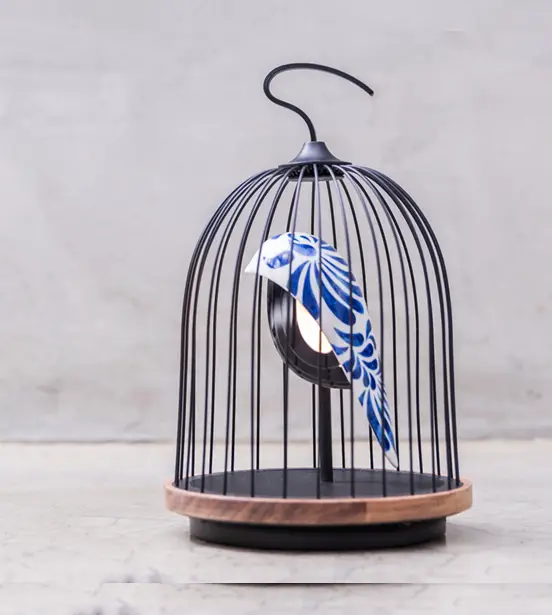 3. Hideaway Chair Children's Chair by Think & Shift
Cozy and comfortable, designed specifically for children, this chair features spherical form to provide enclosure for visual and audio privacy. The unique shape invites children to sit and relax. The body is pretty low to the ground, suggesting to children that it is designed for them not for adults. There are gaps between each bent ply section to allow dirt and liquids to fall through, each upholstered panel is fixed to the chair using clips, it can be easily removed for cleaning.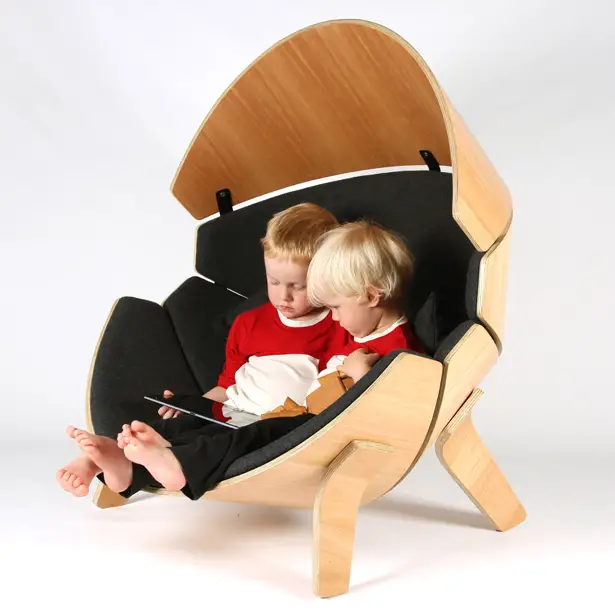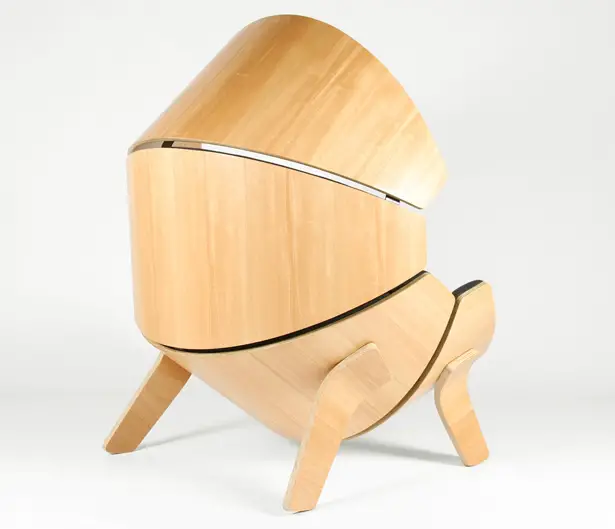 4. PlayWood Connector Modular Furniture System by Stefano Guerrieri
Playwood, a modular furniture system uses 3D printed connectors and boards to construct desks, shelves, and stools. You can add different pieces to create different configurations, the system offers high flexibility, keep your waste very low by optimizing the materials.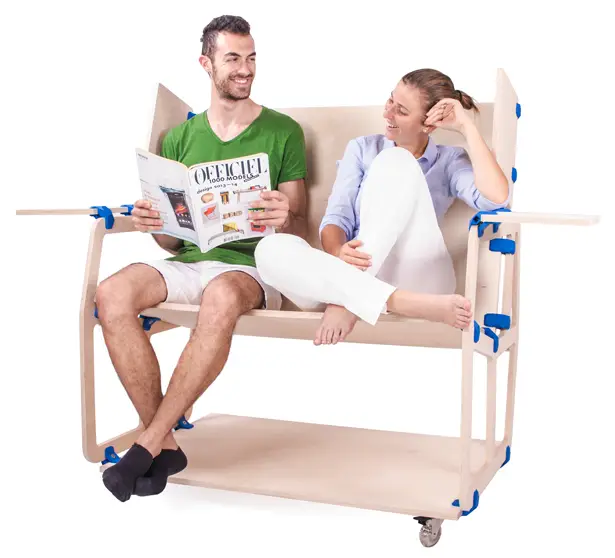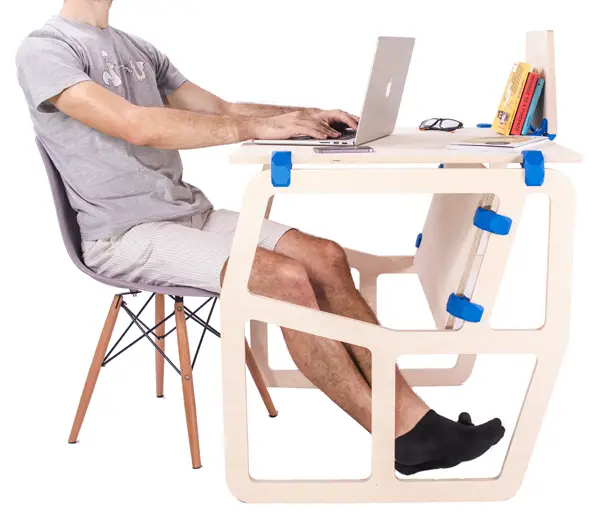 5. Dazzl360 Flipping Ironing Board by Lee Kibeom
This patented flipping ironing board would change the way you iron. Dazzl360 can be rotated up to 360-degree, making it easier to iron your clothes. It features both curved and flat sides with special pant clips a nice board for ironing collars, sleeves and cuffs. It has 8 height adjustments, user can iron their clothes from a seated position, especially helpful for elderly. Its EZ lock mechanism offers convenient folding and storage.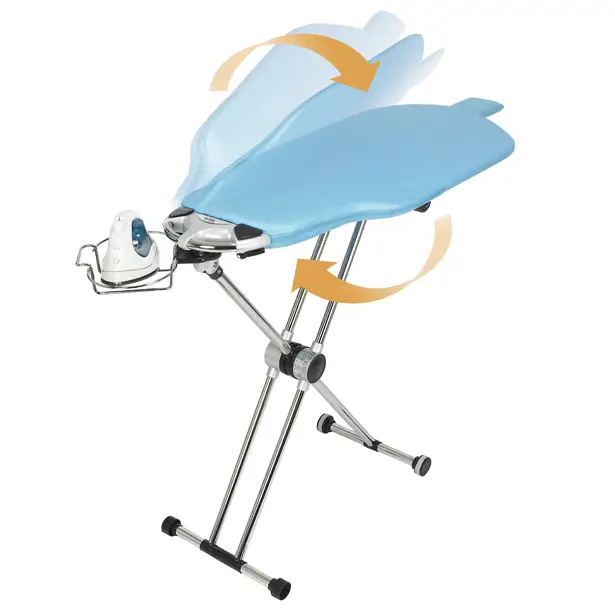 6. OLED Portable Lamp by Muzaffer Koçer
This design features a compact portable lighting inspired by old gas lantern. The body design blends the taste of the past and power of the future, it's an interpretation of modern LED technology. There are 2 parts: the base or bottom part that functions as charger while the upper part is the portable light.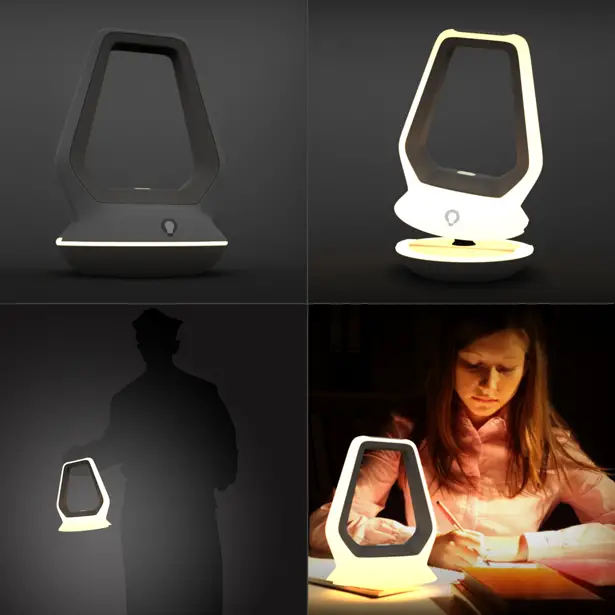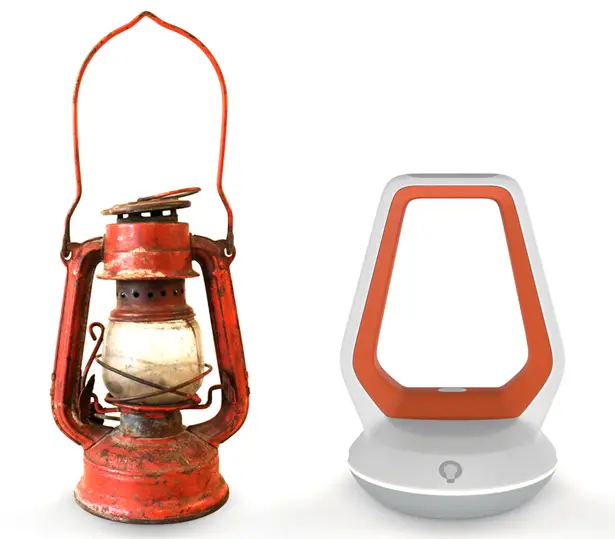 7. Pulse Foosball table by Mula Preta Design
As popular entertainment product, foosball table always bring people together playing a scaled football game. Pulse Foosball Table features modern design since it's going to be placed in an extremely modern Gym. It combines acrylic, wood, and glass as the base.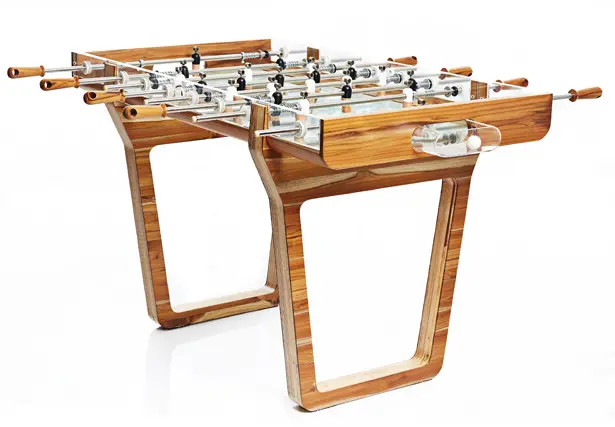 8. Green Science by 4M Industrial Development Limited
You can teach young minds to be aware of environment problem with this set of toys. Green Science series teach your children to develop green habits at early age and it is surprisingly fun. It teaches children through many interesting toys where they can apply it in their daily lives.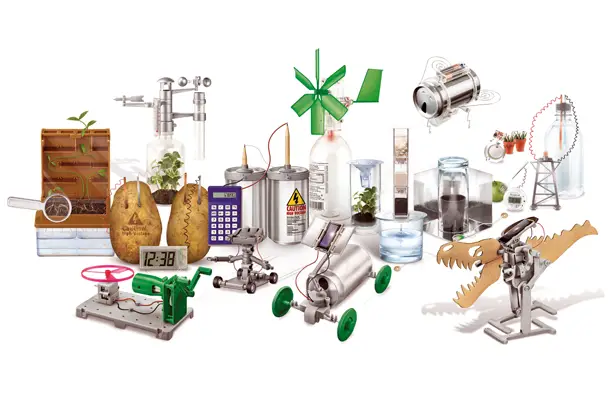 9. Bella Heater by Arturo Fis
Bella Heater is a beautifully designed product that you don't need to hide. It evokes emotion by bringing beauty and elegance in the room. It offers vastly improved heating performance with a simple push of a button. The programmable color lights can last for about 8 hours/charge, creating nice ambience wherever you place it.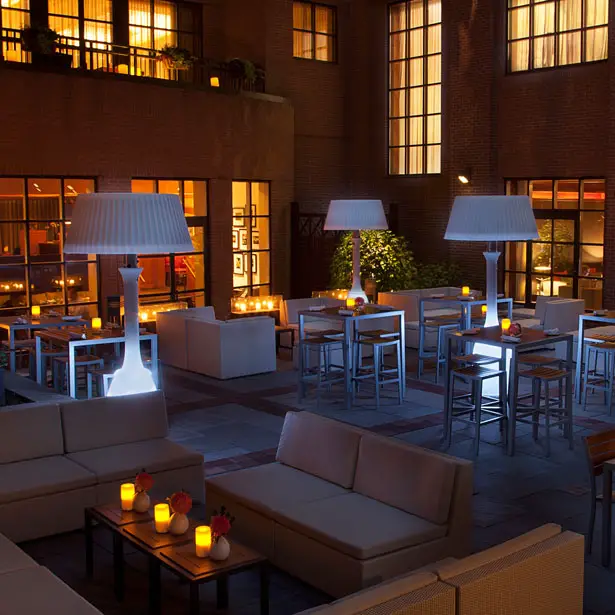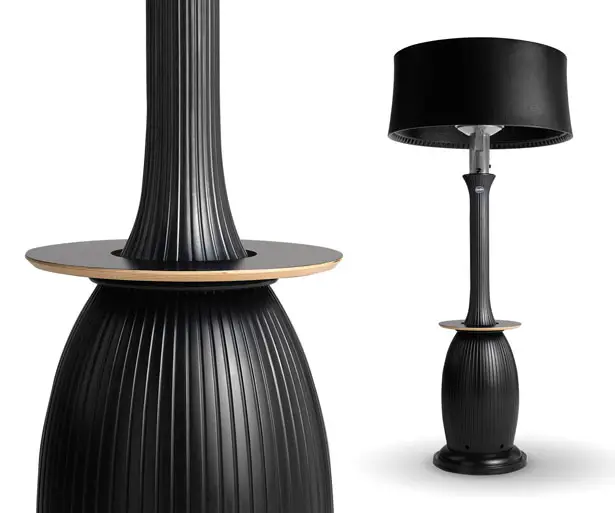 10. Wooden eBike by Matthias Broda
The goal of this project was to create an electrical bike and build it in an eco-friendly way. It uses CNC machinery and wood material in production process since it is the most cost efficient way to guarantee repeatability unlike manufacturing. It's an ideal way for a small mass production and still can be customized for individual needs.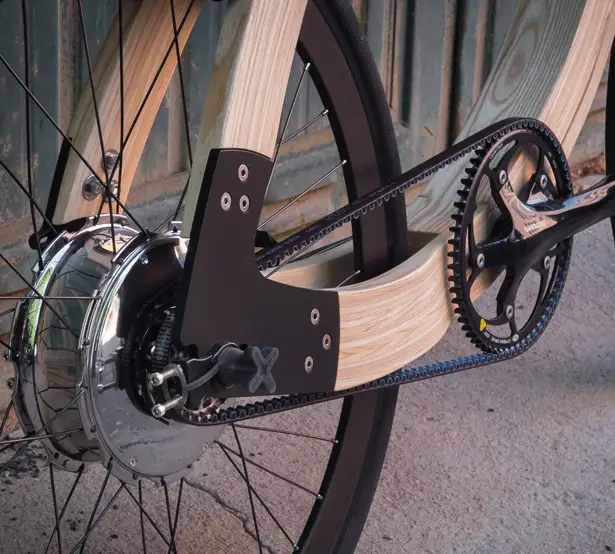 11. Hair and Hand Dryer by Jaewan Choi
Two products in one, Jaewan Choi has designed a hair and hand dryer in one. Well, this product can solve hair dryer problem, which is usually difficult to place in most bathrooms, especially due to that electrical cord. This unit can be used both as hand and hair dryer while hanging on bathroom wall. When using this product as hand or hair dryer, user needs to push the button continuously for it to work to prevent the danger of electric shock.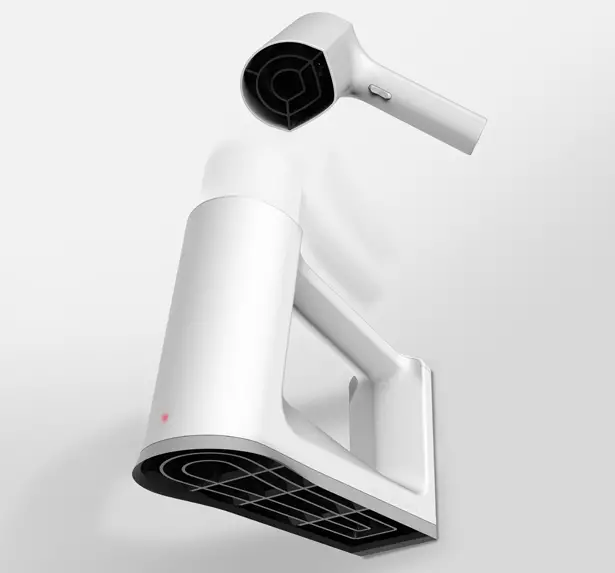 12. Cargob Urban Eco Bike by Peng Zhan for PONZ DESIGN
This cargo bike is really handy for medium distance deliveries of consumer goods. The front cart can be separated from the bike, in this way, when the delivery guy arrives at his/her destination, they can unlock the front cart and pull it into the building instead of unloading all the packages. The motor of this electric bike can also collect energy from riding and braking, transforming kinetic energy into electric that the rider can use to charge mobile devices.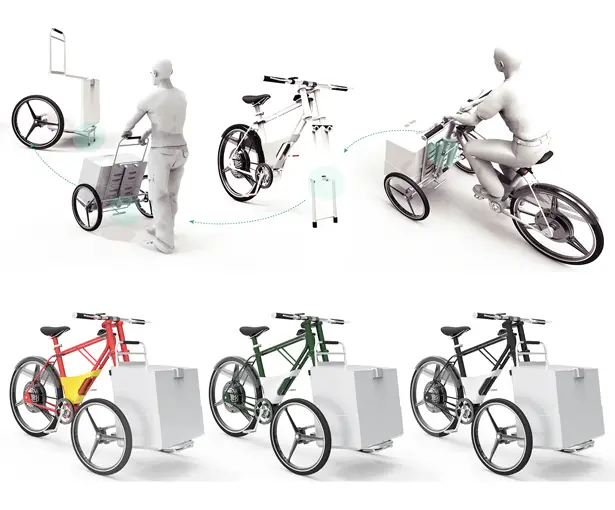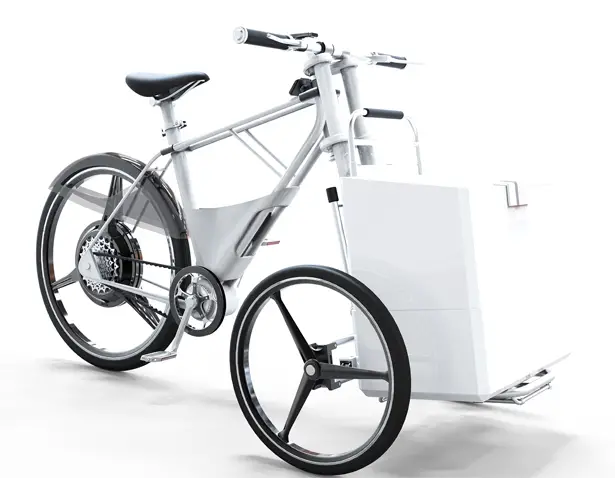 13. Stable Chopsticks by Jieming Yu
Chopsticks design doesn't change much, people who are having dinner with chopsticks usually put them on the table or place the tips on the side of the plates. Due to the shape of chopsticks, which are usually cylindrical, they are very easy to slide and fall down to the floor. Jieming Yu offers redesigned chopsticks with small groove, in this way, user can place them on the bowls or plates without worrying accidental slide down.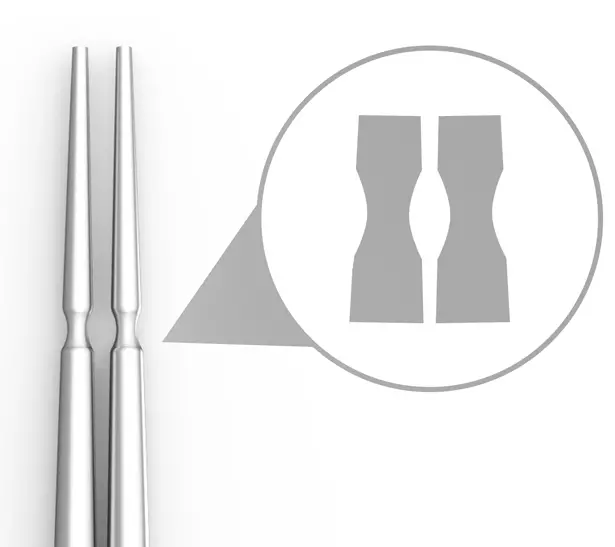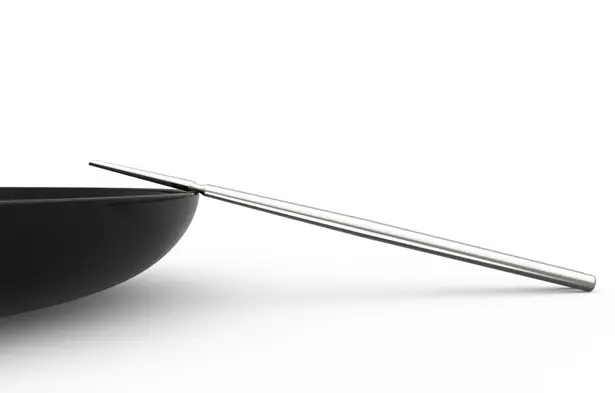 14. inCare Hospital Critical Bed by Younes Daneshvar, Ali M. Khomami, Amir Reza Ghazanfari, and Arina Motamed Vaziri
inCare hospital bed has been specifically designed to support patients in urgent situations and enhance the interaction between care takers and patients. Thanks to user friendly designed controllers, treatments can be done easier. The headboard design follows natural hand position of care takers, it'll help them to rotate and move the bed naturally and easily. The ergonomic shape of bedside guards can also prevent physical injuries to care takers' body especially caused by repetitive tasks.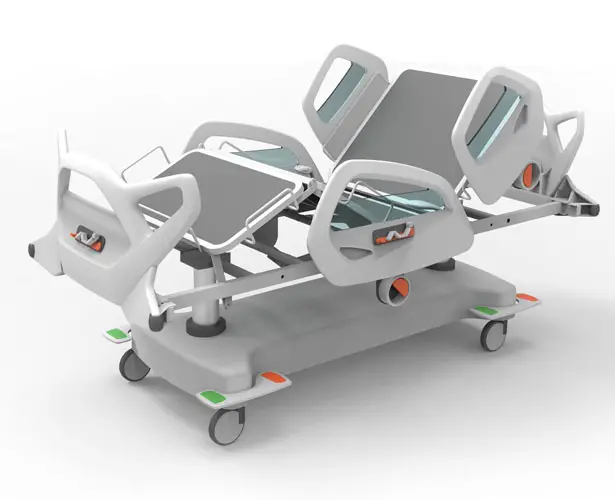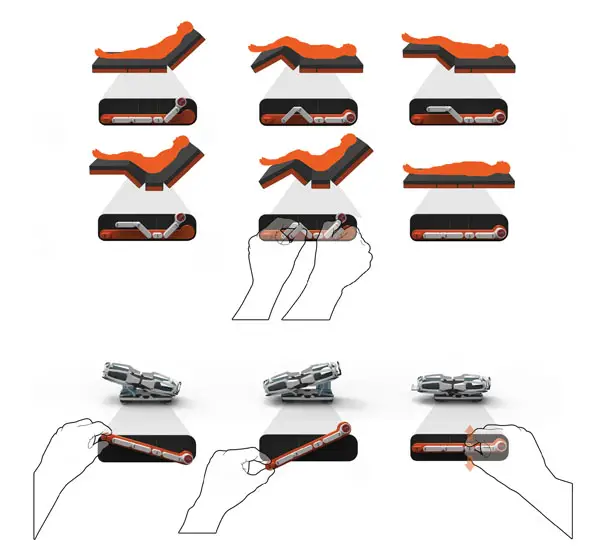 15. Concept#3 Electric Motorcycle by Stefan Tóth
Inspired by custom motorcycle builders, Stefan Tóth designed a universal two-wheeled vehicle for urban environment. Dedicated for short distance commute, this e-motorbike requires frequent charging, but don't worry, this problem is solved with switchable battery. The transparent dashboard allows rider to see the road through, the upper part can be used as a storage space for luggage.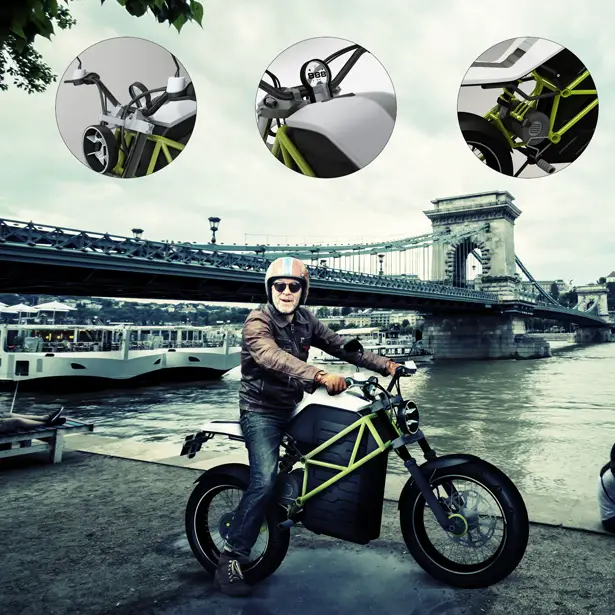 16. PeeFence by Jonathan Rasmussen
Wow, this product would certainly come in handy for outdoor events. It's a flexible urinal made from a tough and lightweight plastic membrane where people can stand against the fence to urinate instead of peeing on the grass/trees. This product can be transported in a flat or compact state (folded), it is then mounted on fence using only four plastic strips. To drain the urine, there's a simple drainpipe. Perhaps the next version of flexible urinal design can be dedicated for ladies.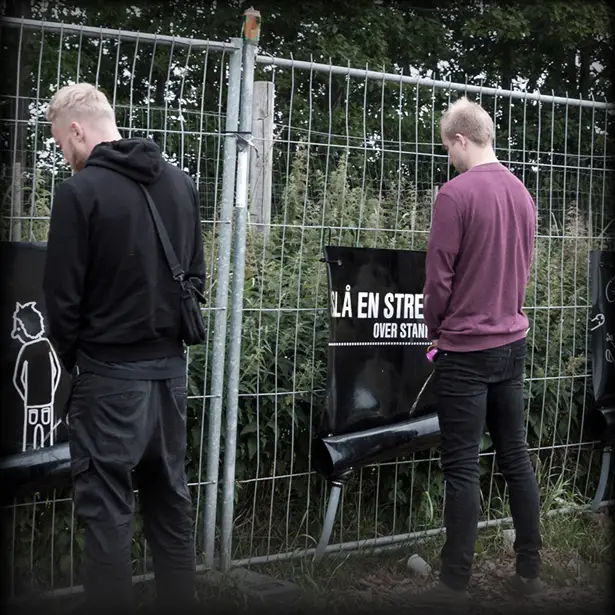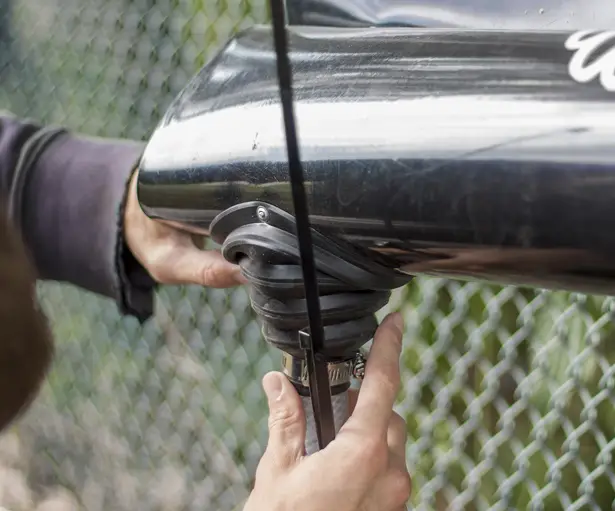 17. Shelter Pack Post Disaster Shelter by Hakan Gürsu
This Shelter can be flat pack for easy transport, easy to assemble, and can be built in less than few hours. Each shelter can support a family of four for months with 4 single beds, bathroom, fully equipped kitchen, and foldable dining table. This is a smart system for instant shelter during natural/men made disaster. The shelter doesn't touch the ground to prevent heat loss from the floor and blowing in wind can be avoided. Thanks to its angle adjustable legs, this shelter can be installed on sloping lands as well.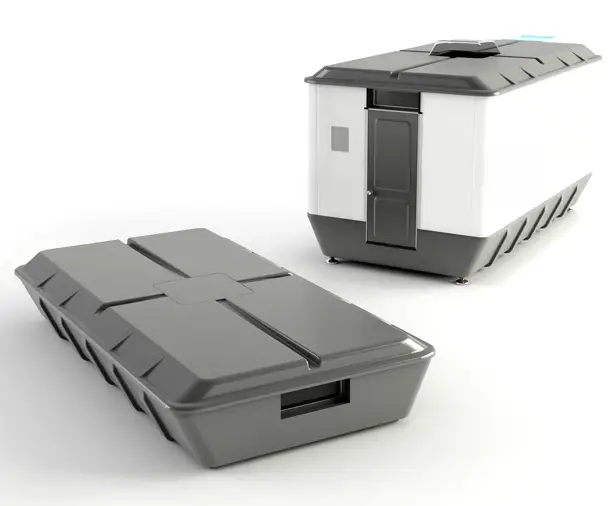 18. Pebble Heater by Elaheh Tassavor
Keeping simplicity in mind, Elaheh has designed Pebble. It's a heater that offers ultimate user experience by giving complete control over ambient climate. This heater uses Bluetooth and Wifi compatible device to sync with homes and offices thermometers to provide efficient and green user experience. This device can be controlled remotely and via touch, the body design provides a pleasant aesthetic feeling to the room.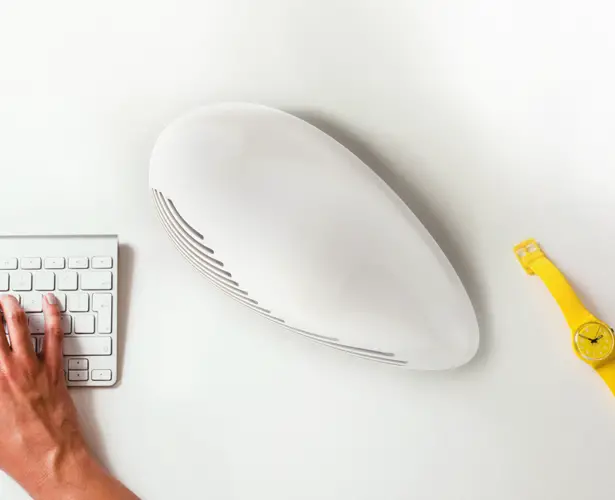 19. Wind Tower Skyscraper by Peter Stasek
This tower represents a unique skyscraper that looks like tsunami and hurricane masses. The structure pays homage to a wind-shaped cloud wrapped around a monolithic core.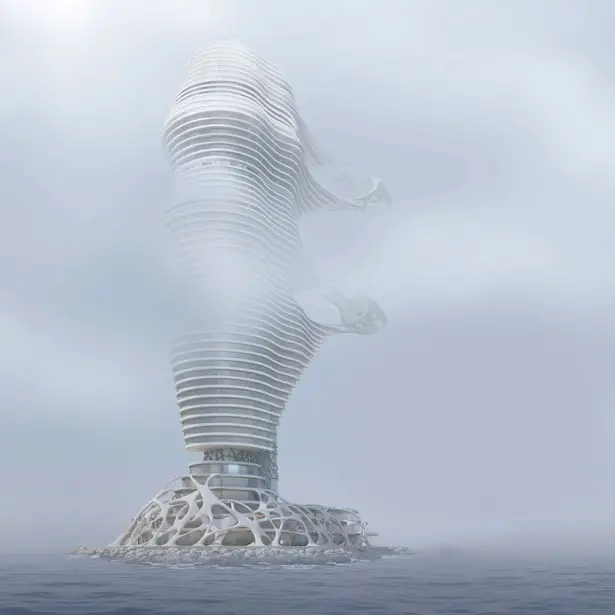 20. CHRONODROP Smart Watch by Beomjun Sohn
A unique watch that was inspired by a drop of water and Confucian aphorism. This watch features minimalist design with waterdrop-shaped minute hand and LED hour hand. It has 2 circular LCD screens. Time flows like the water in the river, we guess that's what the designer wants to remind user.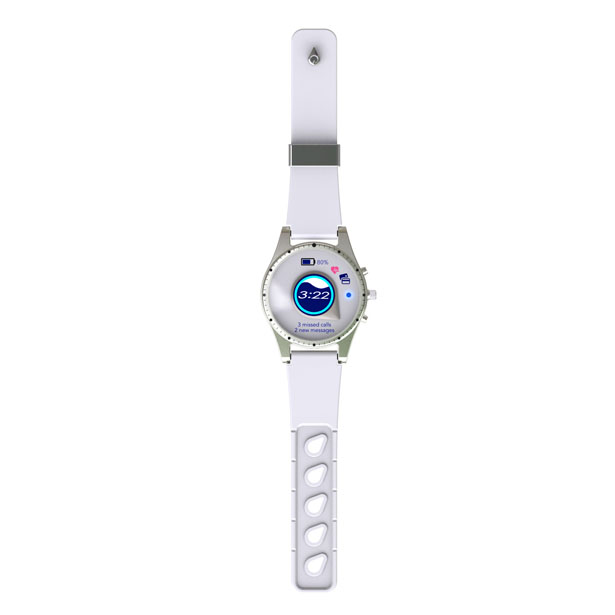 Even though the 2015-2016 edition is over, you can prepare your work for the 2016-2017 competition. You can get early bird submission by registering now through this page https://competition.adesignaward.com/registration.php, we look forward to seeing your project in this competition.
*Some of our stories include affiliate links. If you buy something through one of these links, we may earn an affiliate commission.