A' Design Awards & Competition has released the winning designs, we can promise you this, those designs are awesome! A good design speaks international language, that's why this prestigious design award attracts thousands of designers worldwide waiting to showcase their best designs. The results of 2014-2015 are 836 winners from 83 countries in 89 different design disciplines. All winners would enjoy great exposure for their works, all award winning designs will be exhibited in Ireland, the World Design Hub 2015, Italy, and Holland, while the "invitation-only" Gala Night and Award Ceremony will be held in Lake Como, Italy on April 18.
This year competition was much harder than previous years due to increased competition by increased quality and quantity or works. Each entry was carefully evaluated by member of international jury panel of established academics, creative design professionals, press members, and entrepreneurs. The A' Design Award and Competition 2014-2015 Edition was further endorsed by ICSID -International Council of Societies of Industrial Design, IFI – The International Federation of Interior Architects and Designers and ICOGRADA – International Council of Communication Design which imposed several additional criteria during evaluation and voting.
We have chosen 20 amazing designs (in random orders) among hundreds that we'd like to share with you:
1. Strata Chair by Ben Preston
Strata is a unique chair that demonstration the basic concept of "complimentary juxtaposition". It demonstrates complexity made possible by using modern technology and traditional building methods. The unique spiral pattern on the exterior can be achieved by rotating plywood "bricks" upward, the voids from the pattern create a playful shadows while displaying true nature and construction of the piece as unity. The seat and footrests are polished to shine, creating a luxurious appearance that creates contrast to rough exterior surface.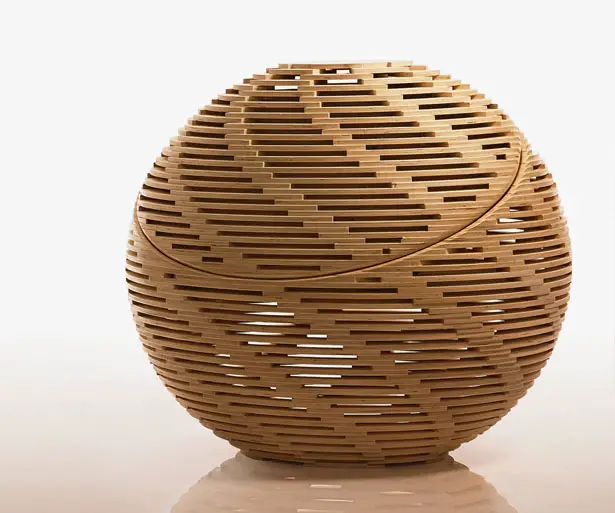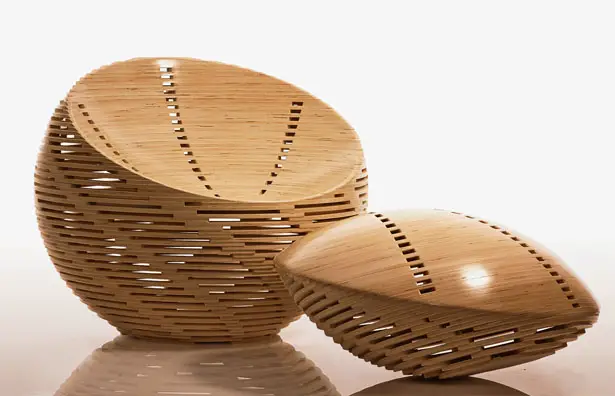 2. Ru Chair Chair by Lotta Tu
Most people throw away a baby chair that's no longer in use, as a new mom, Lotta Tu wants to keep this meaningful childhood memory by extending the life of this furniture. Ru Chair Chair has been designed to have dual functions: a baby chair or an adult stool. Baby can sit in the chair for feeding time, but when you flip the chair to 90-degrees, it transforms into an adult seat.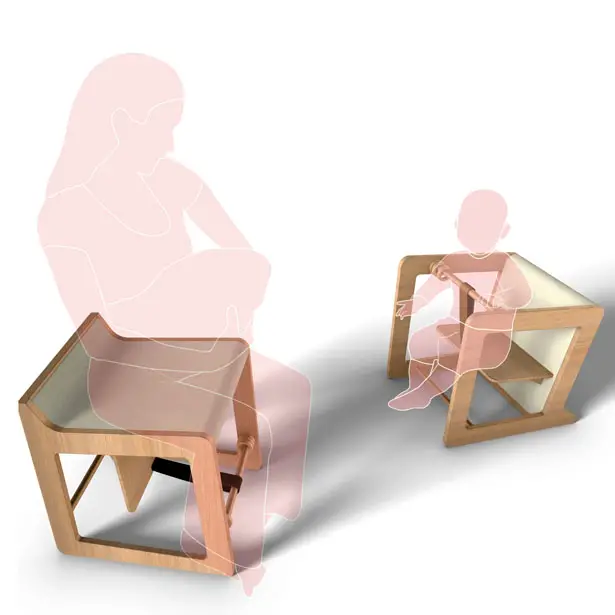 3. Volksbier PET container by Cristian Stancu and Viorel Rusu
Volksbier is a cool container that combines two increasing trends in beer consumption: PET and Can. This packaging design uses a moulded PET container with an aluminum lid, it delivers the traditional joy of beer drinking while everyone can see the content, no hidden characteristic, everything can be seen in plain view.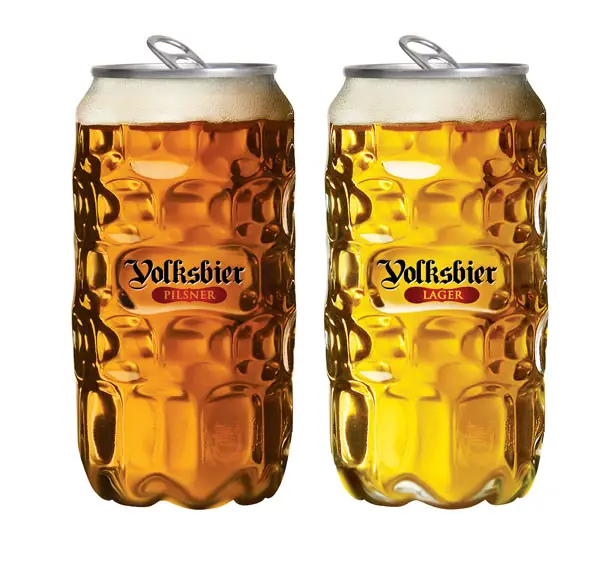 4. Romo Printing shop and photo studio by Claudio and Christian Gantous
This architecture design blends semi-desert landscape with progressive industrial building to house a line printing shop and photo studio. The main challenge here is to design iconic industrial building and minimize its visual impact by integrating the archicture with its natural topography and endemic vegetation. The result is pretty amazing, the roof's design and the natural landscape are integrated in one continuous expanse, infused with a mosaic of modular flower beds and solar panels.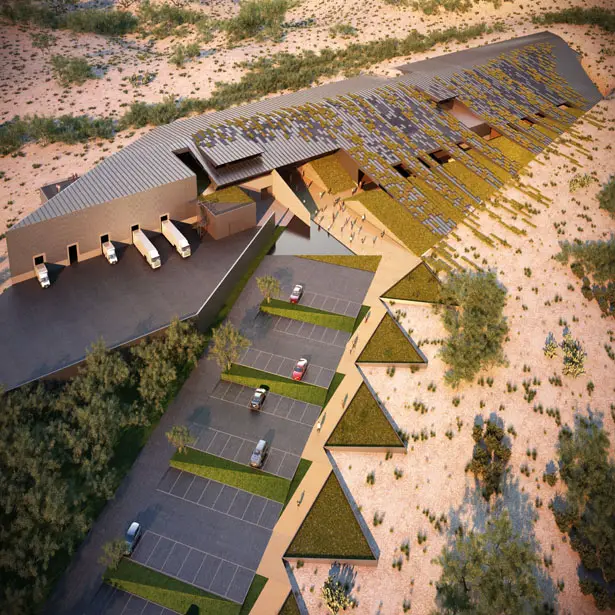 5. PleXus Multifunctional Lamp by Taras Zheltyshev
This lamp features a planar shape that consists of geometric elements where you can make a unique object out of it or use it as the foundation for its construction. The unique mechanisms in the form of a ball hinge designed with increased tilt angle. You have the ability to change the size of the object by adding and removing modular elements. Create anything you like, you can twist this lamp into a tube, roll it into a sphere, or create something that can be integrated into the interior elements as well.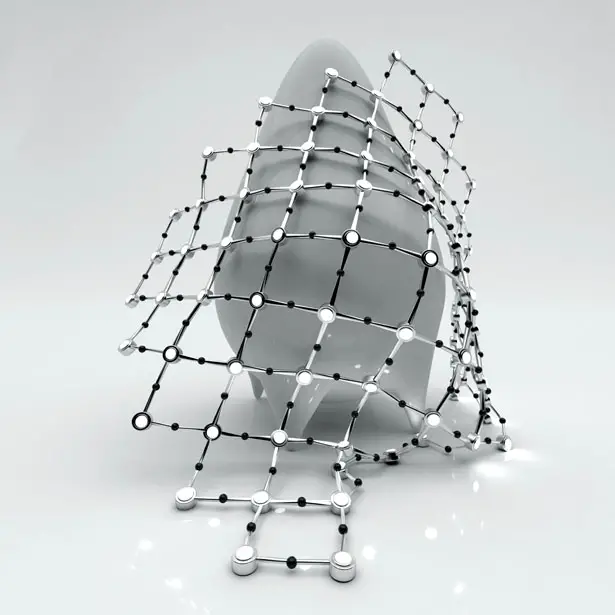 6. Orion Outdoor Lighting by Limay Turkkan and Anil Tontus
Inspired by the beauty of the sky and the stars, Orion has been designed taking the concept of "magical night" into life. It's a top mounted LED luminaire for outdoor areas with practical and fascinating structure.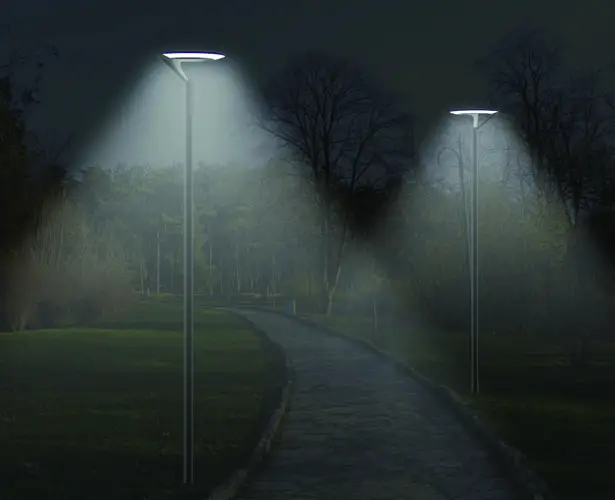 7. Chesset Chess set by Duval Patterson
Beautiful chess set made from manufactured birch hardwood dowels and blocks, there's no carving involved here. It looks really good that you can use it as decoration when not in use.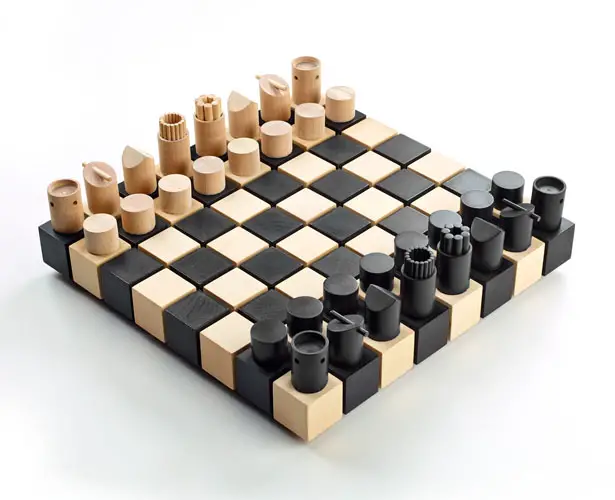 8. Bird Wearable input device by Prime.total product design
Have you watched Minority Report movie? If you have, then you might be familiar with this device. It's a futuristic wearable device that aggregates the entire spectrum of interactive methods in a form of ring-like accessory. With this device, the entire room can be transformed into 3D interactive workspace.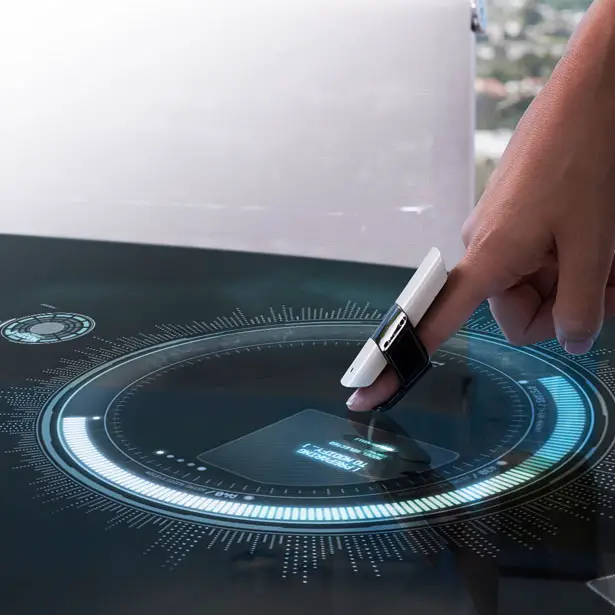 9. Stellé Audio Wireless Earbud Locket Wireless Earbuds by Anna Perelman and Wayne Ludlum
Earbud Locket combines technology and fashion into high end product. These wireless Bluetooth earbuds features high quality audio and can be kept inside a beautiful locket when not in use. These designers believe that women shouldn't sacrifice form for function, this gorgeous locket can be worn as a stand-alone fashion statement. The built-in microphone allows you to use these earbuds for hands-free calls.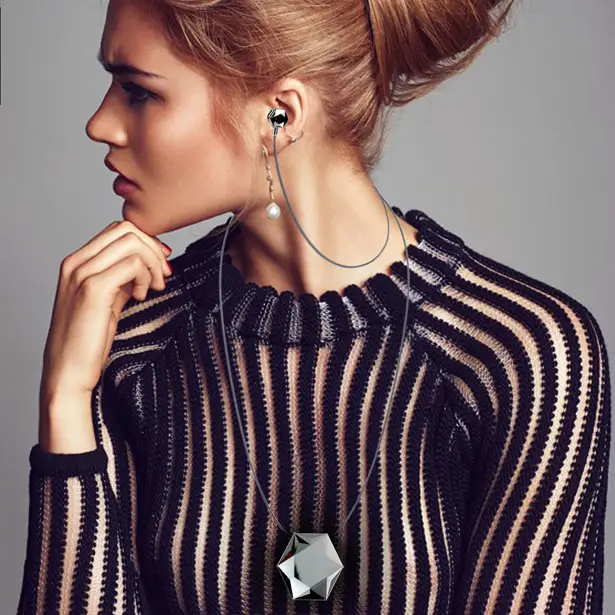 10. Bike Break Electric Trike Mobile Kiosk by Chiara Minì
This trike is a human-powered transport, designed specifically to offer you with sustainable transportation. Bike Break is a moving kiosk with an e-bike for the transfers. With this trike, you can easily park your kiosk anywhere, the modern design would attract people to have a drink or coffee.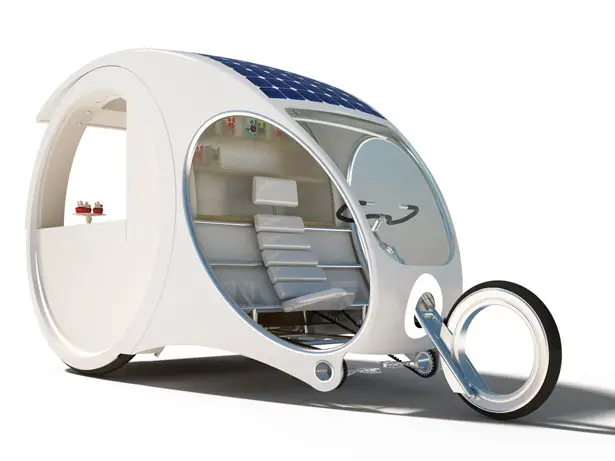 11. Pigeon Kick Scooter by Ignas Survila
A foldable scooter that helps you cruising the city easily during busy hours. It can be folded with one time pushing by foot, the folding form is pretty compact that you can easily carry on a train or a bus.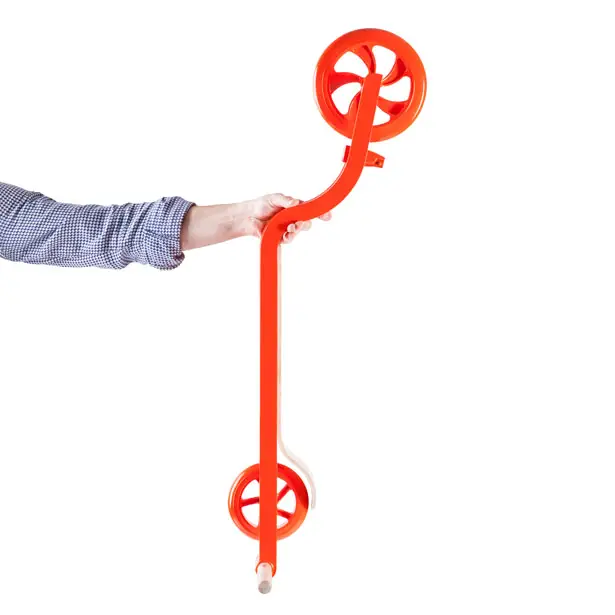 12. DESKA Board – The City Cruiser Multifunctional Cruiser Board by Csaba Tölgyesy
This custom made board was designed and built due to the un-satisfaction of the designer when he couldn't find his dream board. Desk Board blends skateboarding, longboarding, snowboarding, and windsurfing into a single piece of equipment with braking function.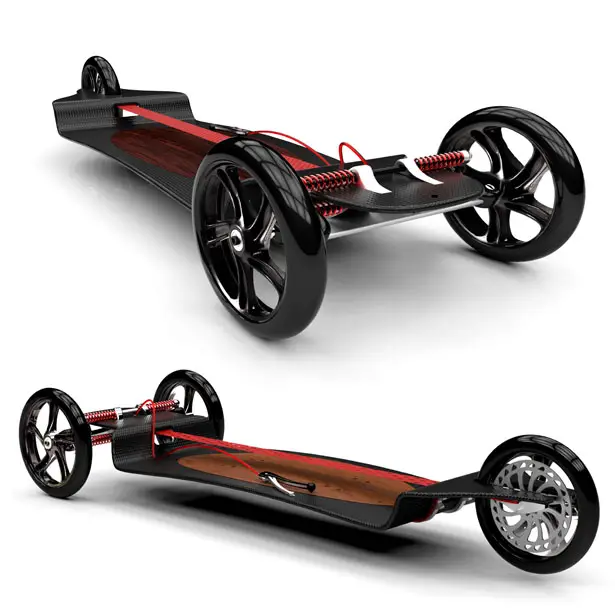 13. Boomerang Telephone by Valentino Chow
Just as its name suggests, you can tell that this phone was inspired by traditional Australian throwing tool. Boomerang features ultra-slim handset with a perfect arc, looking really elegant on your desk. This stylish cordless home phone meets consumer demand for product design that doesn't sacrifice its appearance for function. The glossy black finish with chromed highlights would attract everyone's eyes.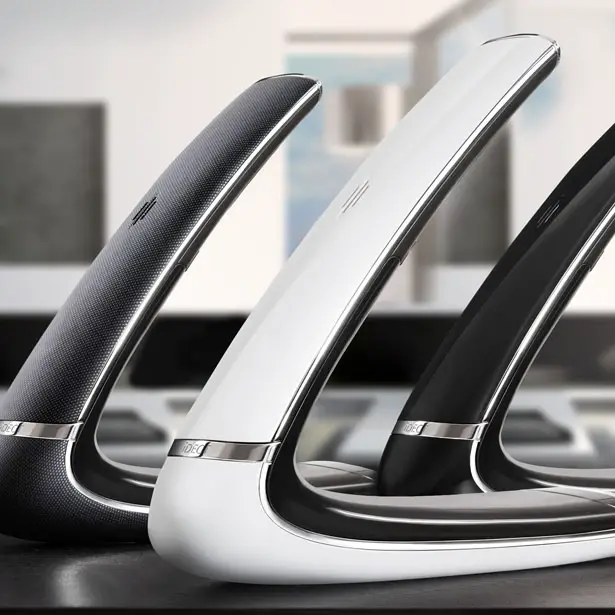 14. Snakey Cleaning Robot by Designershive Meiban International
Snakey robot features long body that can curl up just like a snake, it has the ability to slither in many terrain. That's why this cleaning robot would be a great cleaner around the house, it climbs stairs easily, maneuver into corners to clean all those hard-to-reach places. When it's done cleaning, this robot curls up and takes a rest while recharging under its docking system a.k.a "tree".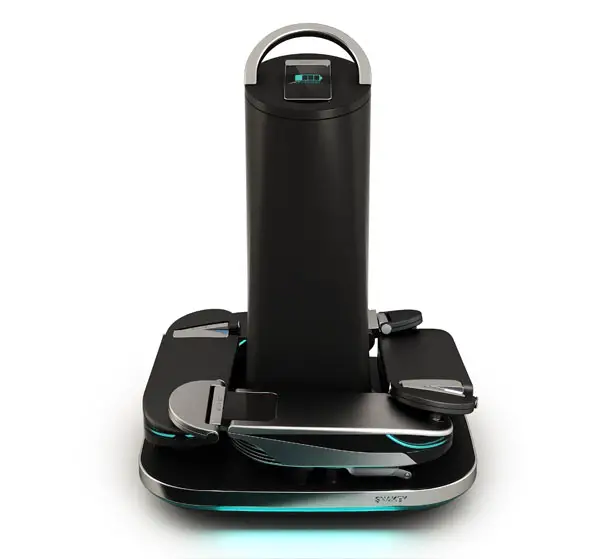 15. Vacs Assistive Geriatric Device by Guillermo Márquez & Graciela Guadarrama
As more people suffer from hypertension, these designers want to come up with a medical device that can help reducing the death rate caused by this disease. Vacs is a concept real-time heart pulse monitoring device, it can be connected to other service platform that can give emergency response when necessary.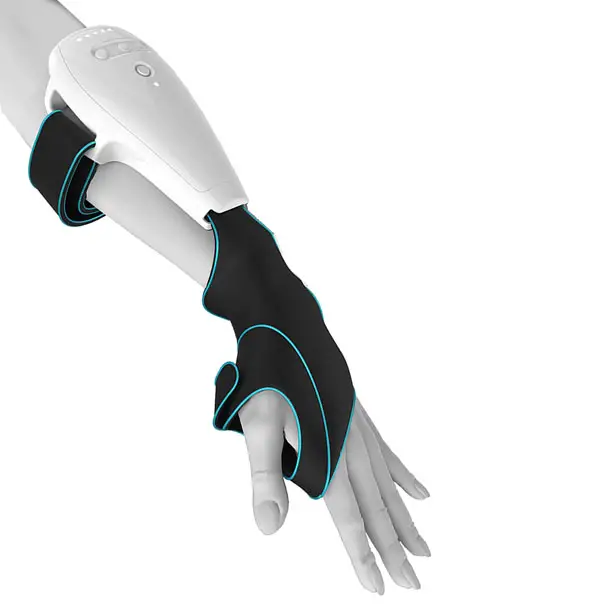 16. Worknic Lunchbox by Andrea Mazo Viadero
This lunchbox has been designed with "sharing" spirit to encourage people to have lunch outside the office. Eating lunch together can increase our social skill, enhancing our primary intuitions. This lunchbox features multiple containers that can be used for all kind of foods, you can easily pick up one container and share it with others around you.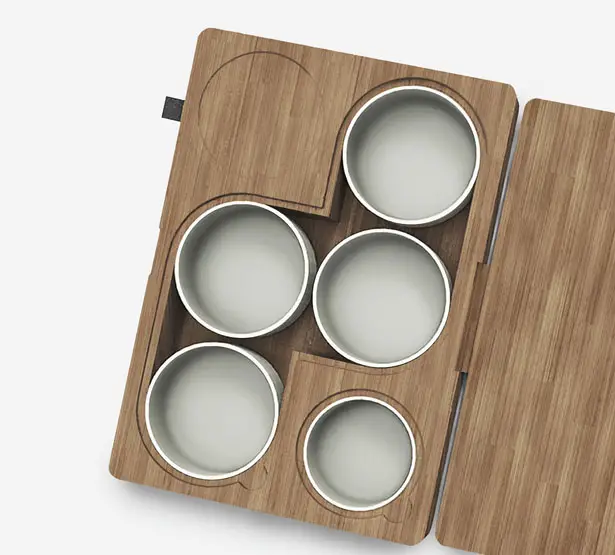 17. Maxplo Tire by Lee Jae-moon & Park Jae-pil
This is an all weather concept tire, developed for invincible environment, location, and weather. The large tread blocks and stable shoulder blocks provide responsive handling, stability in high-speed, and traction on dry roads. The 3D grooves aim to pump water out from under tire's footprint in order to minimize hydroplaning and wet traction.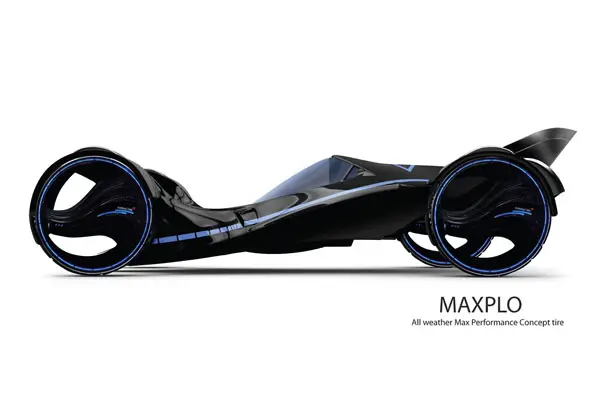 18. Turn to the Future Spiral Rotating Building by Shin Kuo
This futuristic architecture design was inspired by "Elysium" movie where they talked about the disparity between rich and poor. The spiral form mimics a wormhole, a futuristic building that offers urban people with opportunity to redefine the future of living spaces. As more skyscrapers are built, most people who live in the lower floors get their view blocked, that's why there's a different in sales or rental prices between lower floor units and higher floor units even though they are still in the same building.
The rotating system in this building uses existing technology that allows each unit to move spiral track in pre-determined time. In this way, each resident who stays in the same building can share the same view and enjoy the high light of their living spaces.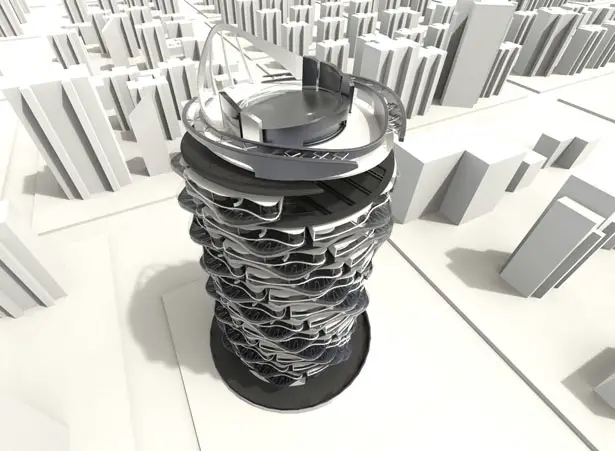 19. Noah Bathroom product line by Bálint Szalai
This gorgeous faucet was the result of Balint Szalai research when he was studying the theme of water for a project. Inspired by shishi-odoshi, a water fountain used in Japanese gardens, he decided to capture the magic of this design into our bathroom.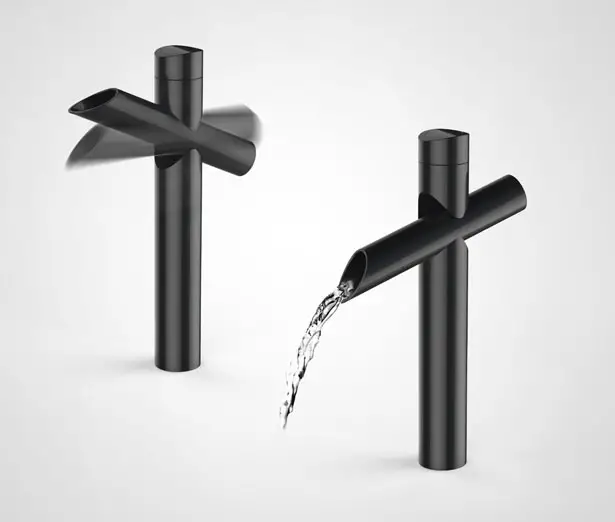 20. ANAP Multifunction beanie by Thanapong Panichob
A beanie for napping, it's a unique concept right? It features soft and flexible material that can support any sleeping position, giving you a comfortable sleeping experience. This smart beanie can be connected to your smart device, the custom app enhances your napping experience by providing specified music and breathing beat to help you sleeping even in chaotic environment.
There are still many other cool designs waiting to be discovered, you are invited to get fresh design inspiration and latest trends in arts, technology, and architecture by visiting A' Design Awards' online gallery of winners at http://www.designmag.org. You can find all top designs from 2014 to 2015 as well as previous winners, just in case you want to checkout the interviews with award winning designers, you can find it here http://www.design-interviews.com.
Every year on April 15, you can read A' Design Competition results announcement where best products, services, and projects around the world demonstrate their premium design and creativity. All winners will be awarded with A' Design Award trophy as a symbol of excellence in design and innovation.
Even though the 2014-2015 Edition is over, the entries for 2015-2016 competition is now open. Do you believe you have a great design? You can try to register and submit your work here https://competition.adesignaward.com, you can also get more information about the competition such as criteria, key dates, jury members, and presentation guidelines.
*Some of our stories include affiliate links. If you buy something through one of these links, we may earn an affiliate commission.