1. Defender by TENG Xuan, YANG Zhaonan, ZHANG Mingxi, ZHEN Zhiliang
Sandbag is still a popular flood protection device because it's cheap, easy to use and really effective. Defender is a sandbag concept that uses absorbent recycled paper fiber, it becomes heavy only when it's wet, but when it's dry, it's really light. Because of this, Defender features easy handling and high portability, it won't slow down the process of setting up flood defense lines.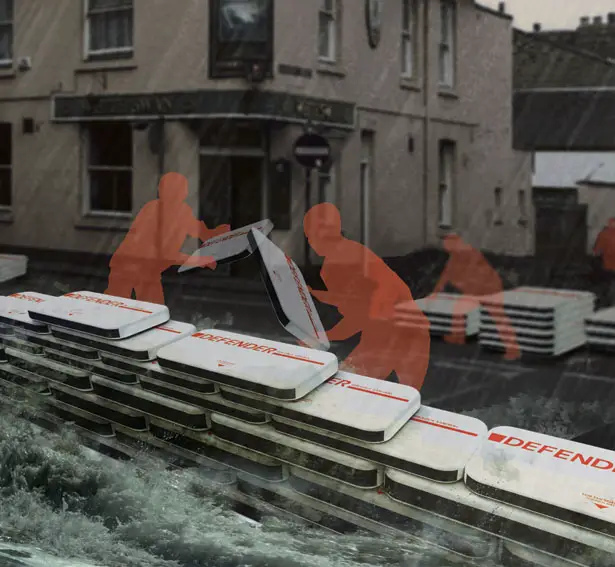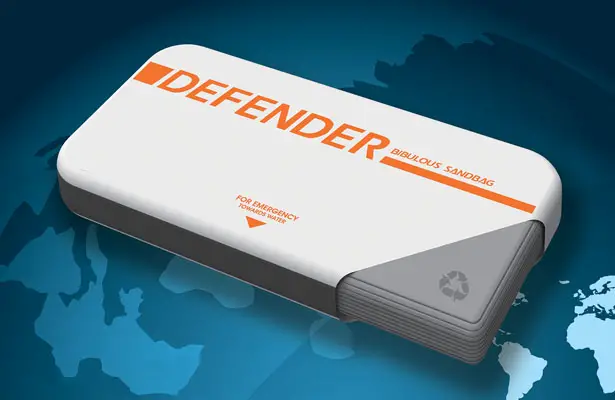 2. Jarpet by CUI Minghui, MA Yinghui, ZHANG Di, ZHAO Tianji
Visualize pets using 3D projections is what JARPET does. This device allows children to get to know better about wide variety pets. Living in big city, fast urbanization process keeps children away from natural environments, they have little to no contact with different kind animals, which is pretty sad. By using this tool, children can have good interaction and close observation to help them learn about animals behaviors and habits.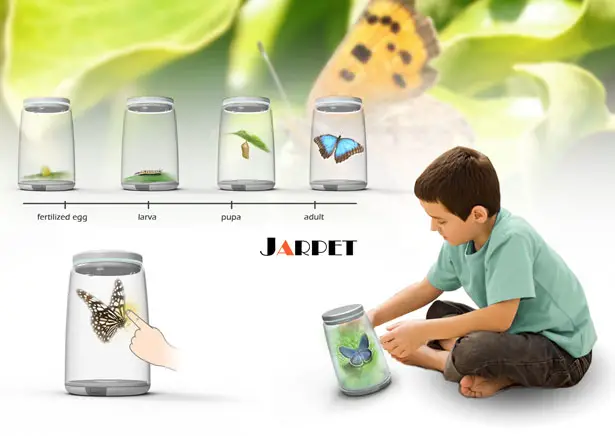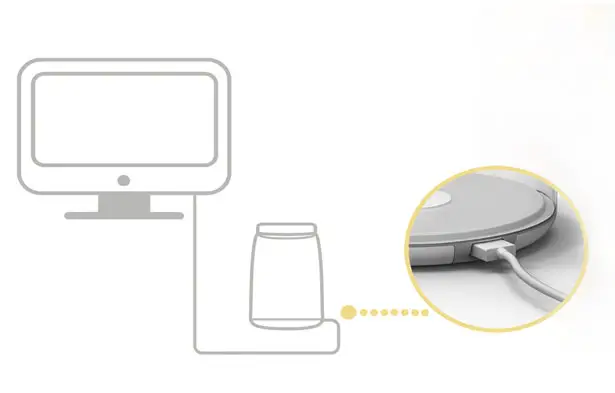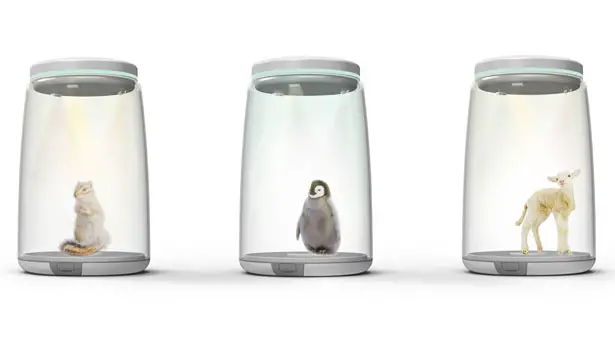 3. Float Base Station by HUANG Hsin Ya, HUANG Pin Chen
During disaster, communication is an essential key to ensure your survival and others. Float Base Station is a temporary emergency communication station for disaster area. Simply unpack and let the balloon on top inflates and takes the receiver up into the sky to get signals to be later received and transmitted.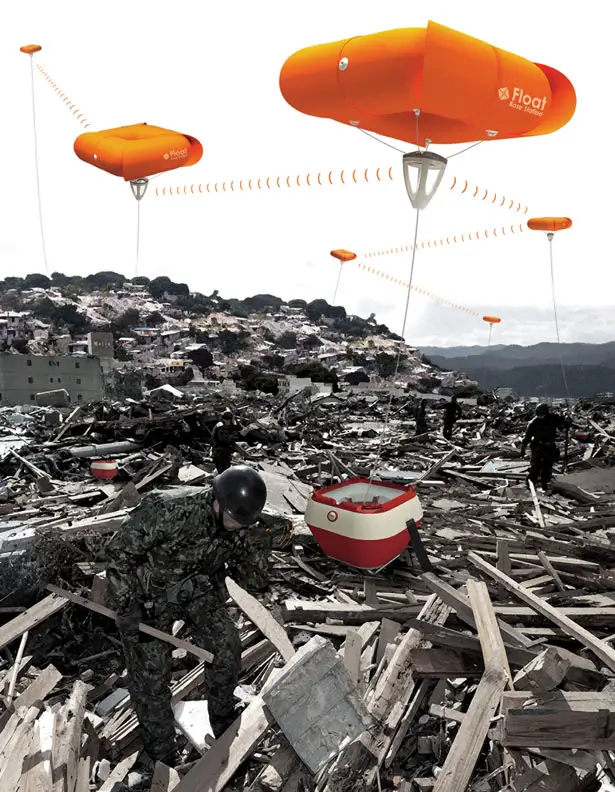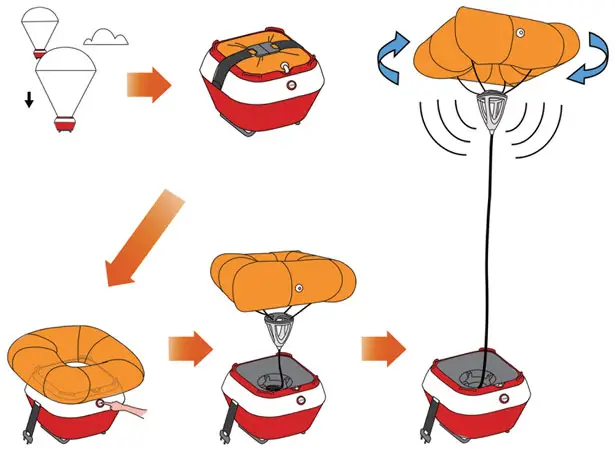 4. GiraDora by Alex CABUNOC, Ji A YOU
During their trip to Cerro Verde, these industrial designers found out washing clothes can be pretty intensive job that burdened women of the community. GiraDora has been designed as human-powered washer and spin dryer to help improve the hand washing clothes experience with less water.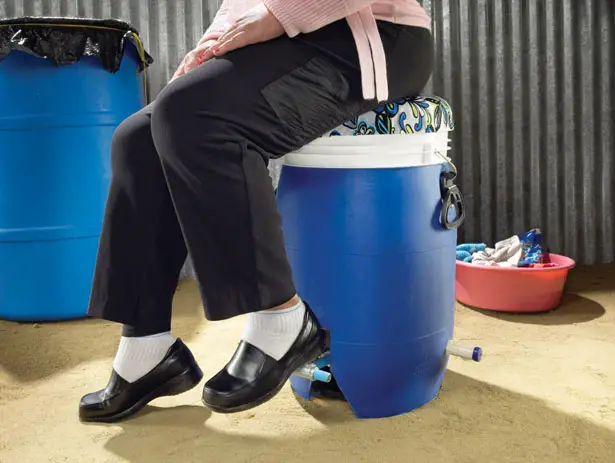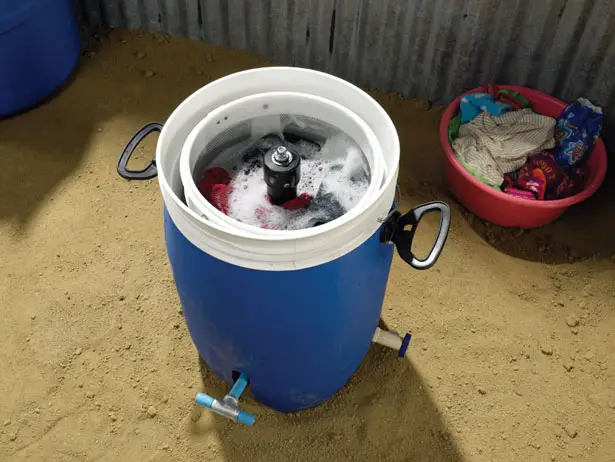 5. Herbow by CHANG Chung-Wei, CHANG Yu-Hui, HSU Hao-Po
Living in a small apartment making it hard to grow plants, but with Herbow, you are provided with the option to grow small crops outside your window. It's a smart solution that integrates the plants with your living space, instead of making the apartment looks crowded, these plants actually enhance the view and your interior space from the rain.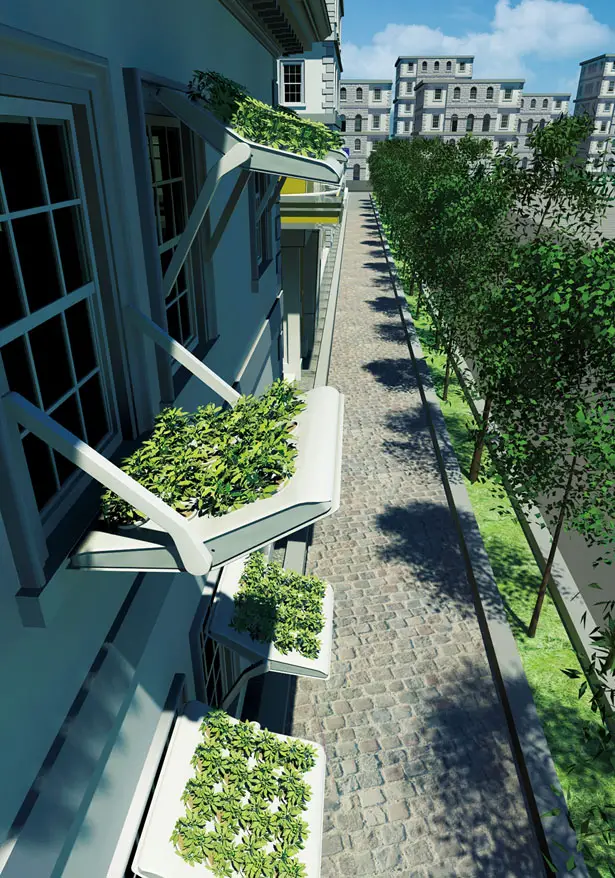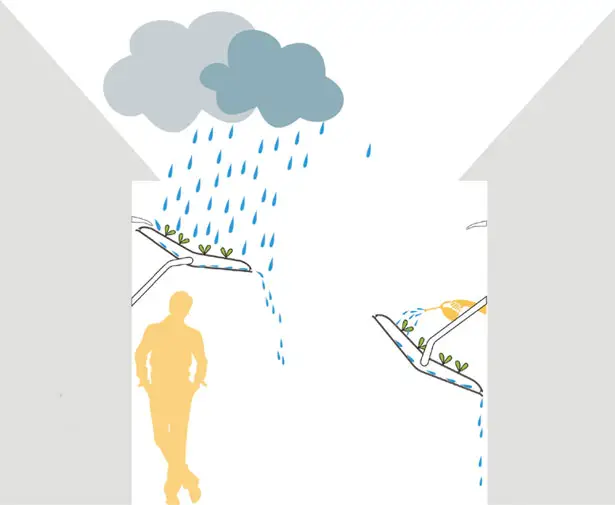 6. Add Up by DENG Pei Chih, HSIEH Tsai Ni
When you travel to another country and it's time to go back home, usually there are many leftover small change that you don't know what to do with it. Add Up offers a great solution to that, it's a cash conversion system that turns any small change into credit your phone or Skype points or donation. The system automatically rounds down the number and donate that small number as micro-donation. However, imagine if annual number of travelers uses this machine, a great donation can be made to the society.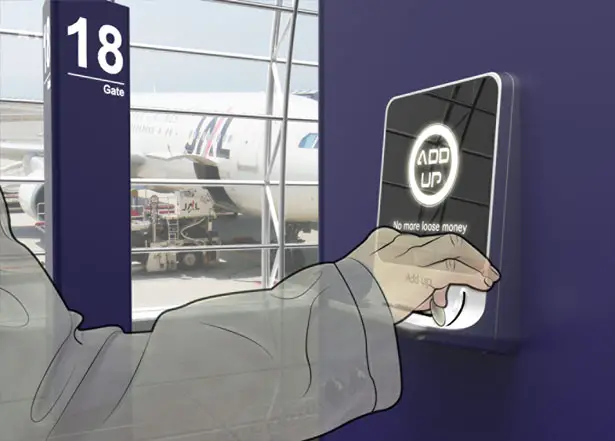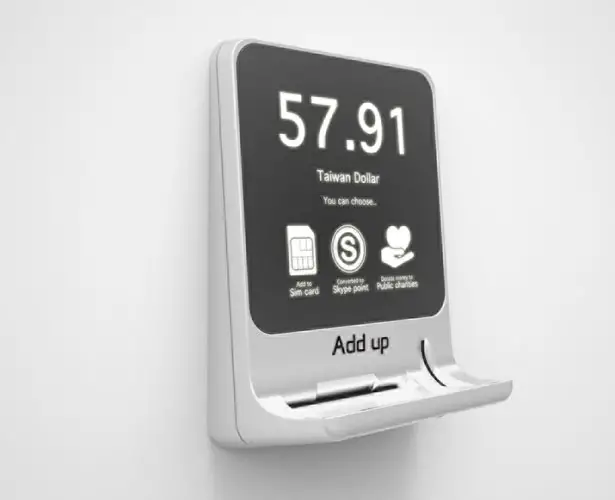 7. Water-Parking Lots by Wu Fan
This is a stacked parking system concept in order to save more space in busy cities. It utilizes floating pods which can be made to sink below the surface and rise on demand, pretty cool right? It's a vertical parking system underwater.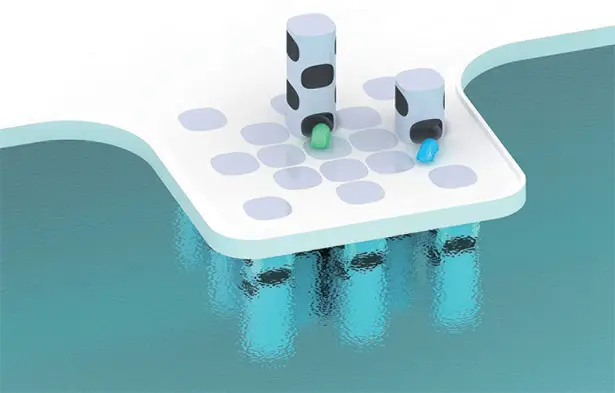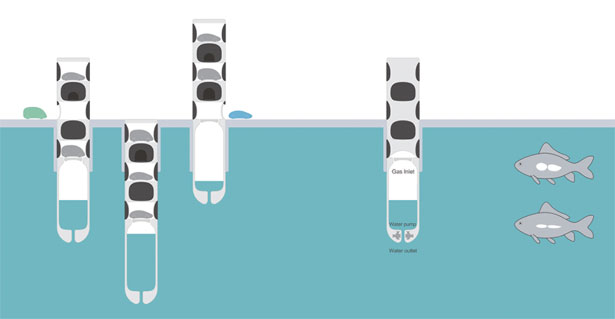 8. Reminding Ticket by Frank GUO, Sharsha LEE, Stuart MORROW, WANG Hung
When you travel by train, it can be really easy to miss your destination especially if you are in foreign cities or countries. Reminding Ticket is a smart concept that reminds passengers it's time to get ready to take off by using flashing lights and vibration. Every train carriage has its own transmitter, by using RFID technology and each ticket has its own destination data, the transmitter sends signal to your ticket about 5-minutes before arrival.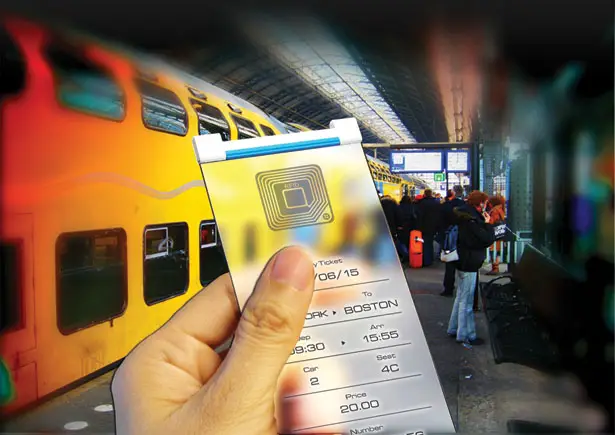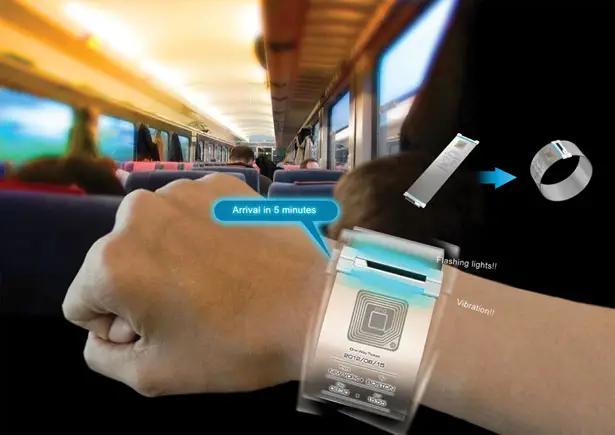 9. Smart Swimming Goggles by HAN Chanhee, HAN Dhojin, KIM Juyoung, KWON Yoonjoo
This concept goggles are smart device that helps divers to capture the diving memories in photo and video format. The screen displays various crucial information and features for divers, such as "call" button to contact other divers, GPS to show your current location, oxygen level and many more.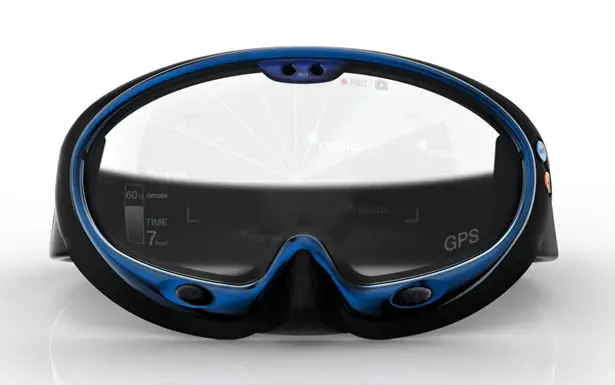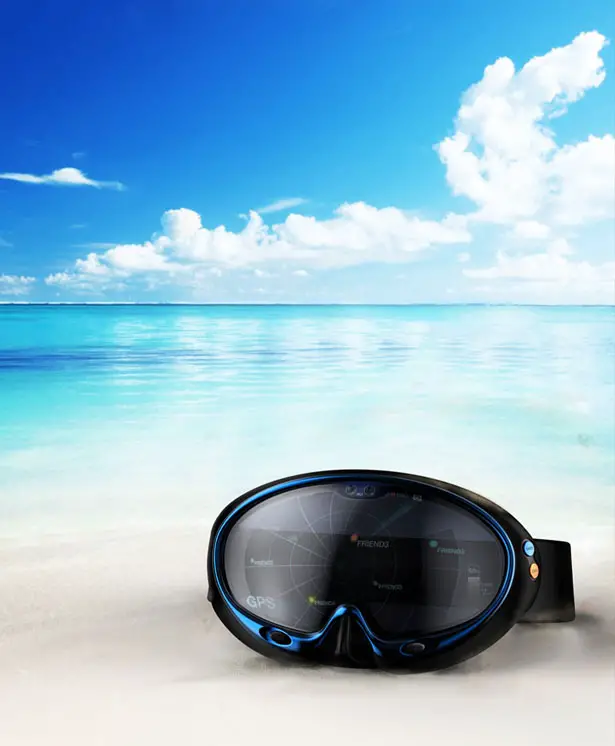 10. Saddle Lock by KIM Jin Ho, LEE Sang Hwa, YEO Min Gu
Making a quick stop? Don't worry, your bike will be safe with Saddle Lock. This mechanism allows the real wheel to be locked without the need for additional locking accessories. Simply swing down the seat post by pressing a button, its cut-away shape allows it to sit over the rear wheel.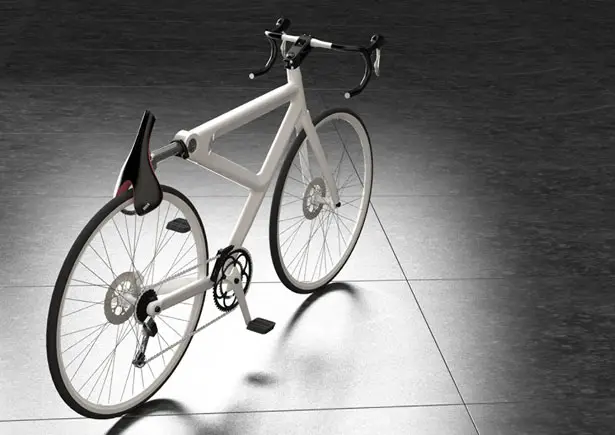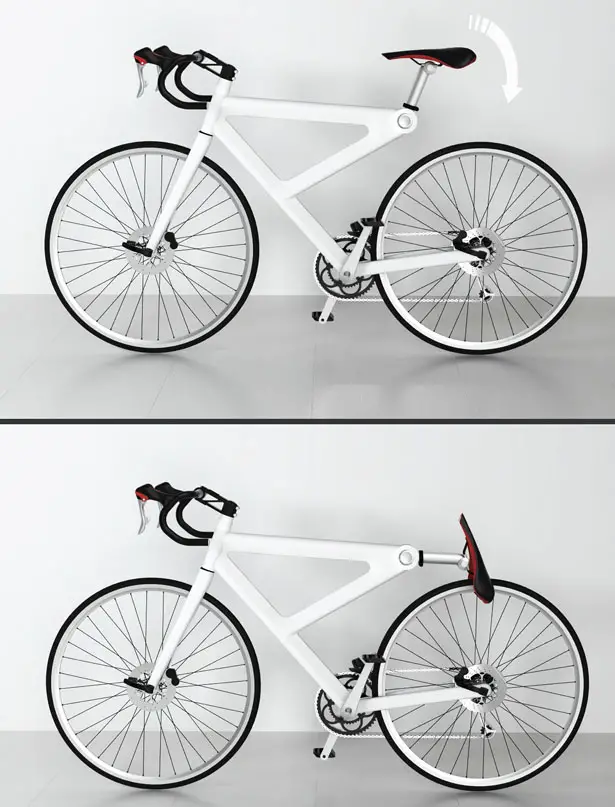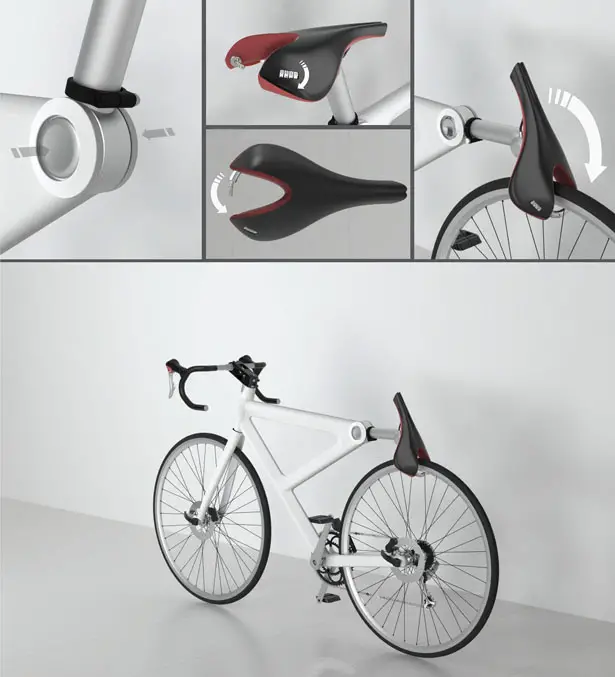 *Some of our stories include affiliate links. If you buy something through one of these links, we may earn an affiliate commission.