One thing that stands out from Ottantacique Yacht is twin pools. Yes, those pools are raised almost flush with the side bulwark while the elevated sun bed provides you with jaw-dropping views of the sea from main deck. The adjustable bottom makes the water depth can be reduced to zero in order to create large open platform, giving passengers for over 160m2 lifestyle amenity.
Those twin pools feature glass walls that allow light to spread through the water to the spa. Lower deck offers an imaginative beach club of around 170m2 connected to the lower-deck spa area. When the sun is set, you can enjoy magical effect where the pools become sources of luminescence to light the main deck while bathing the beach club and spa with beautiful crystal light.
Designers : Pininfarina and Fincantieri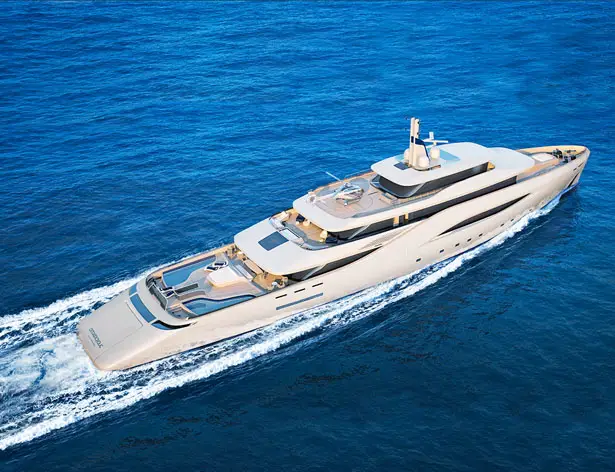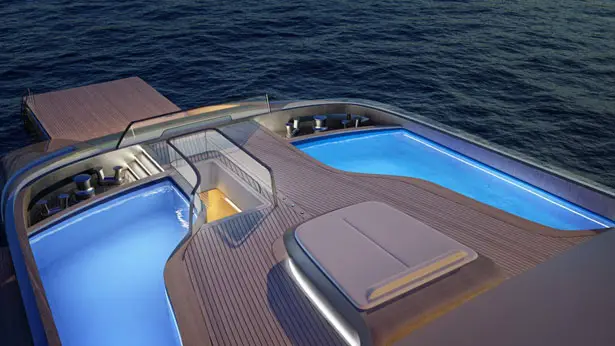 At the stern, the owner's deck offers spacious, configurable veranda where they can enjoy sun bathing or place some tables and turn it into a lounge. The luxurious infinity pool is a perfect platform to enjoy the sea. The bow offers a generous private veranda with dining area, lounge, and Jacuzzi. Of course, helipad is available, it is located at the bridge deck with direct access to the lobby via central lift or stairs that connect this area to yacht's various decks. The spiral staircase as well as the lift are naturally lit by a skylight on the roof deck, creating beautiful enchanting play of light.
The main lounge on the main deck of Ottantacique Yacht features spacious loft with a wide range of uses, such as piano bar, dining room, cinema, or living room. The ceiling design allows to create communication between lounge and upper deck, exploiting the light from stern windows and lending a feeling of real openness.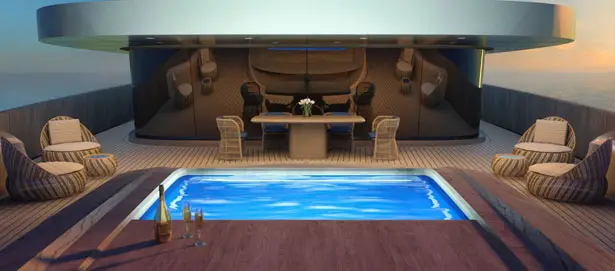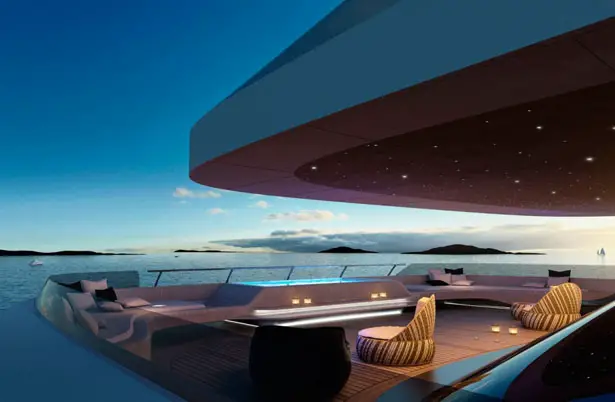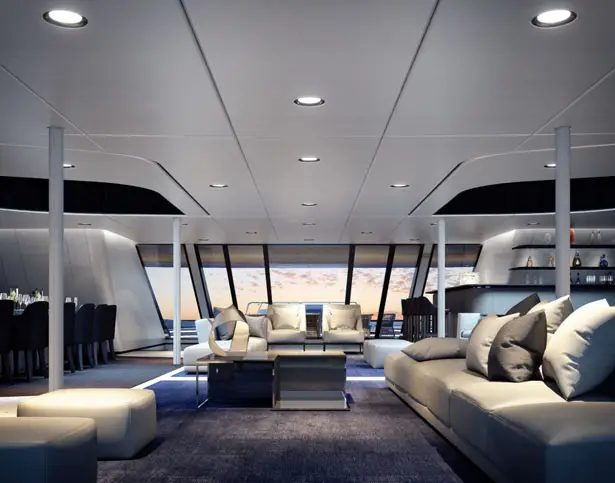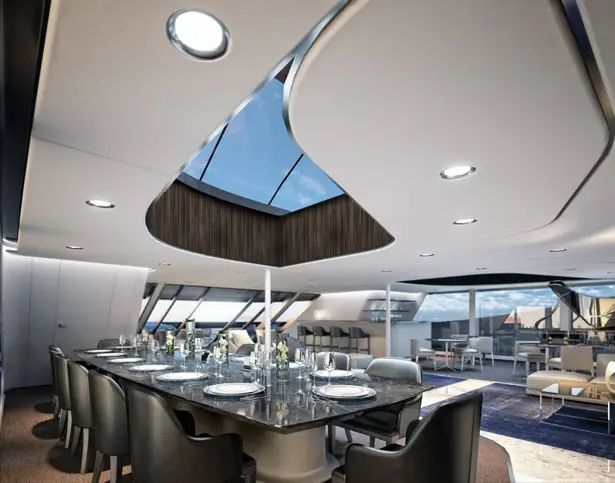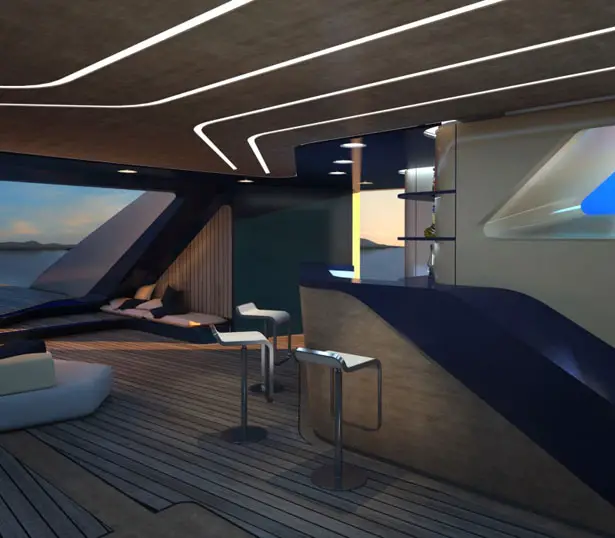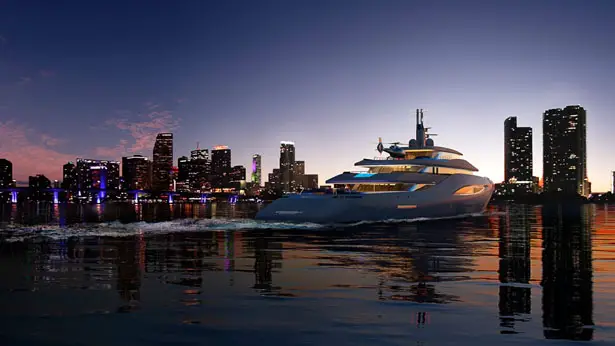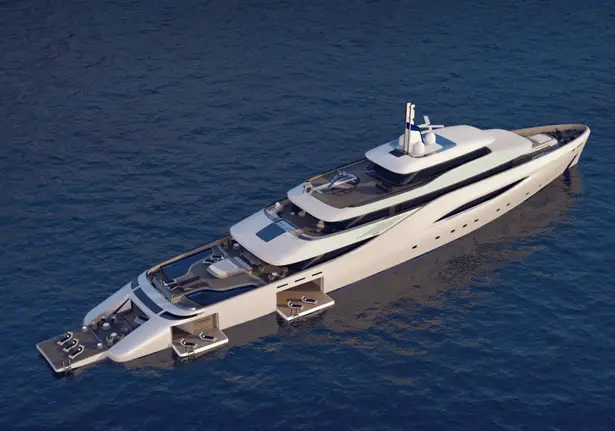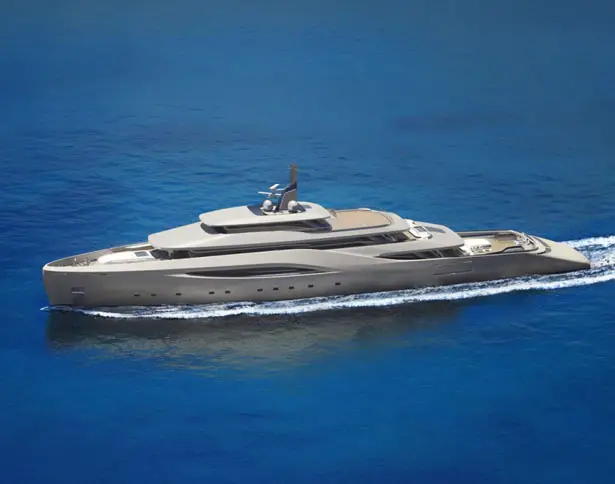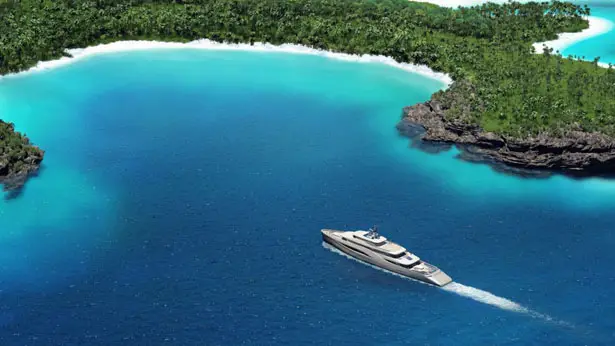 *Some of our stories include affiliate links. If you buy something through one of these links, we may earn an affiliate commission.