One=Two Battery features unique shape to allow two batteries to function as one when their power levels are running down. The reason why one=two battery is a good concept because batteries are harmful to our environment. Do you know that 1 cubic meter of soil can be polluted by only a single D-size battery? Battery contains toxic material, however it seems that it's been a usual practice for users with powered-battery devices to replace a low-energy battery with a new one in an instant while actually there's still a lot of energy stored in the old one.
Keeping this concern in mind, these industrial designers have come up with One=Two Battery concept that borrows the shape and function of a mechanical spring. This unique design allows the battery to be compressed when running low and combined into one for greater power level. In this way, the lifespan of a battery can be extended.
Designers : Huang Kun, Meng Xun, He Ting and Liu Yuan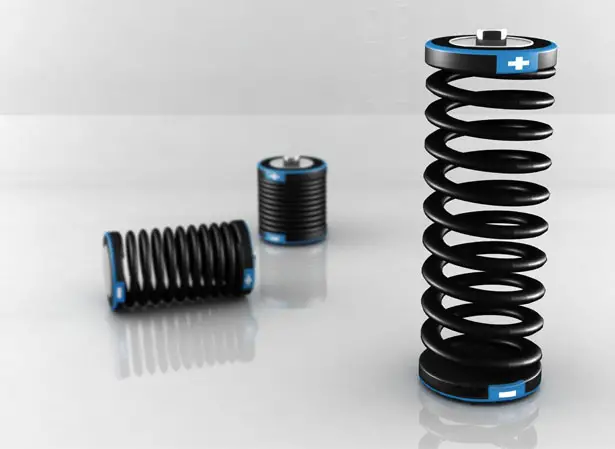 *Some of our stories include affiliate links. If you buy something through one of these links, we may earn an affiliate commission.