Olympic Gymnastics Arena in Seoul, Korea would get a make over. H-Architecture will team up with Haeahn Architecture to renovate the iconic 1988 Olympic Gymnastics Arena, they has won a nation wide competition for their design proposal organized by Korea Sports Promotion Foundation. The old building has become a representation of Korean cultural performance, it is one of largest public parks in Seoul that provide a memorably everyday experience to a large number of visitors.
This large arena will be renovated with the goal to establish a new programmatic identity while preserving the historical and symbolic significance of the existing structure and façade. The majority of existing structure will stay intact, it helps to minimize the constructions scope. For example the circular gallery will still be that way, except that the outer edge would be expanded to accommodate a wider range of event related programs. This space would also be useful for any future expansions. The roof structure would be replaced with a dynamic 3D truss system, inspired by a tornado, symbolizing the building's central role in global popularity of Korean pop culture.
Designers : Haeahn and H-Architecture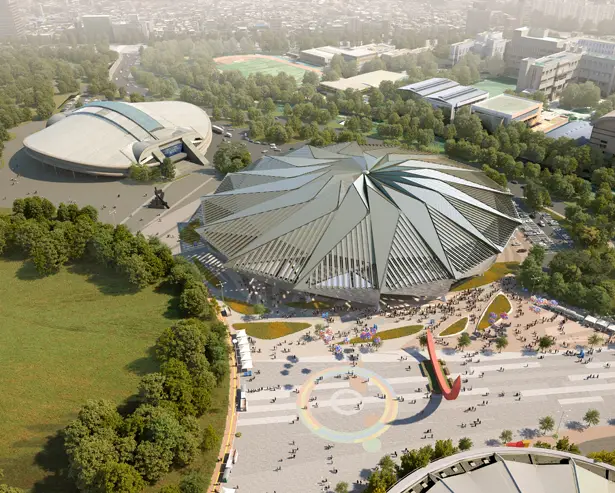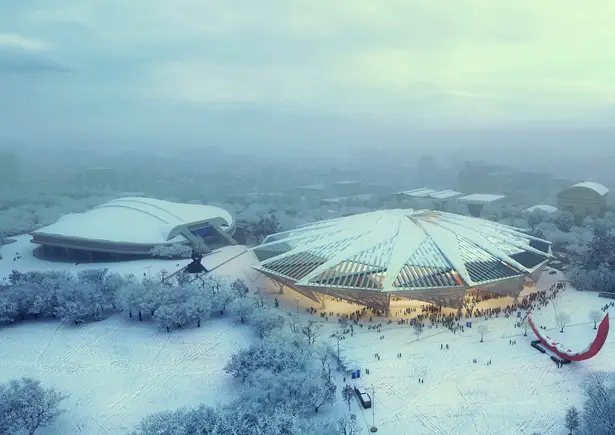 Olympic Gymnastics Arena's new design would become a dynamic intersection between the historical legacy and the popularity of Korean culture around the world. A beautiful blend that makes it even stands out since it is located in the largest man-made public parks in Korea. This plan is a great opportunity to preserve iconic landmark while establishing a new typology of public cultural performance facility to fulfill the needs of various users and other cultural events.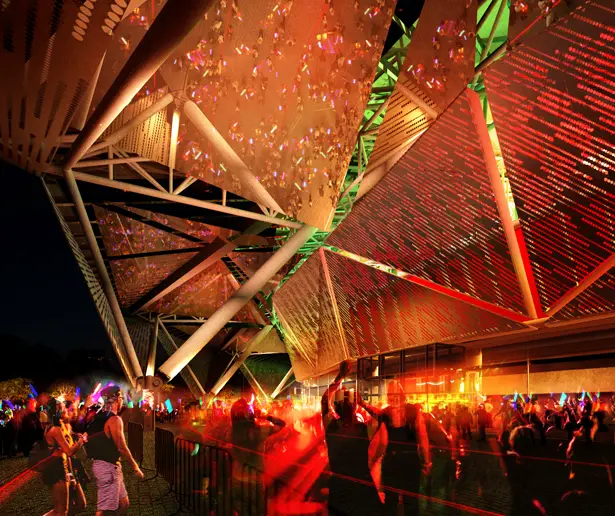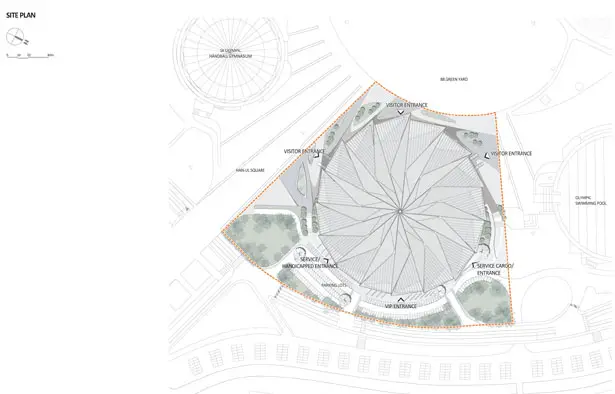 Click above image for bigger view
*Some of our stories include affiliate links. If you buy something through one of these links, we may earn an affiliate commission.