Inspired by the shaped of virus, Oleg Multifunctional Furniture features unique design that demonstrates that furniture piece can be both simple and complex at the same time. It creates a new characterized furniture that offers new solutions to adapt to your space. Just like the ability of microorganisms to adapt biological way to its environments. Oleg can be transformed and combined in many ways to provide furnishing system solution, it can lead to new functions or landscapes.
As a furniture, Oleg is a wooden cube or shaped like a spherical with many legs. Therefore, you can easily transform its function simply by changing its position. It's possible to colonize your space with multiple pieces of Oleg to create infinite combinations.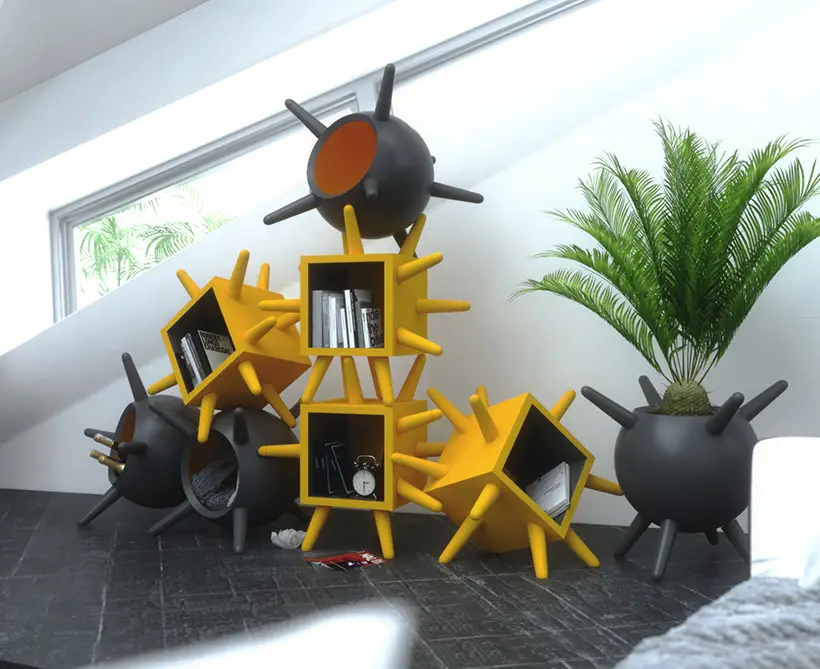 Andrea Cingoli designed Oleg Multifunctional Furniture not just for your space but also for you to interact with it. Those unique legs make it easy to function as different furniture, such as as a coffee table, clothes hangers, bedside table, or sideboard, it depends on your creativity and imagination. Each furniture piece weighs at just 7kg, making it easy to position or move around. You can rotate the module, stack it on top one another or combine different sizes to come up with different types of furniture. Your choice of colors and shapes can also create scenographies in your space, your furniture can also work of art.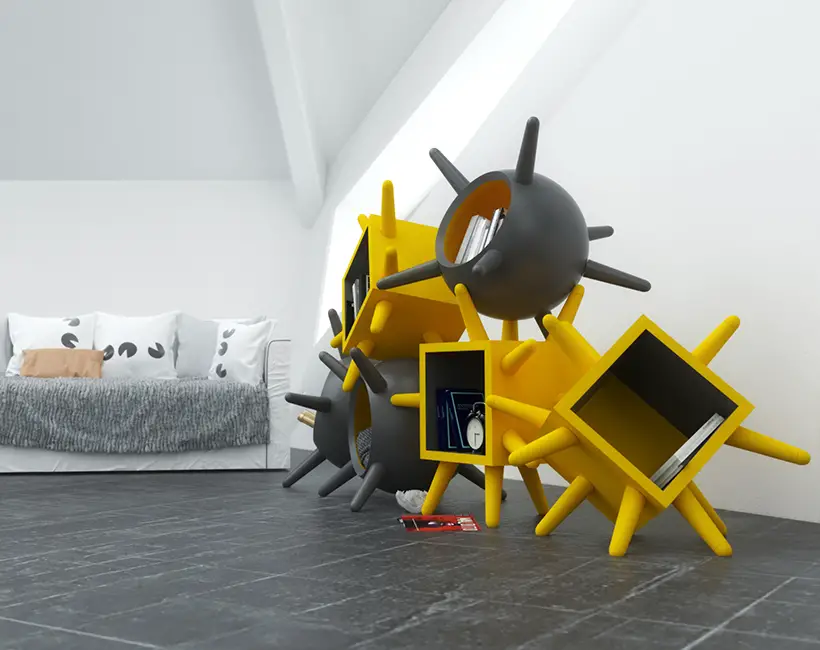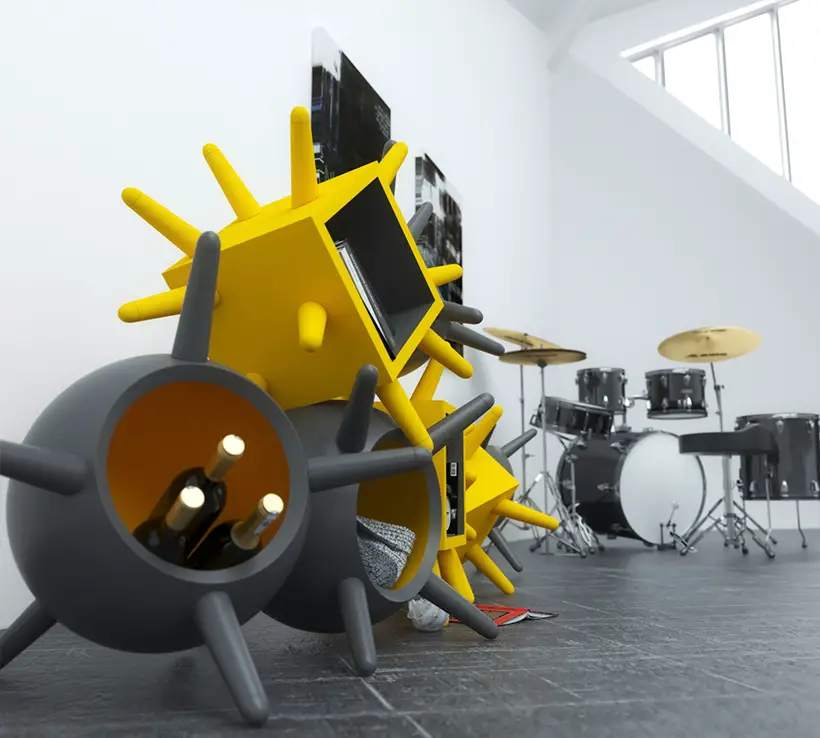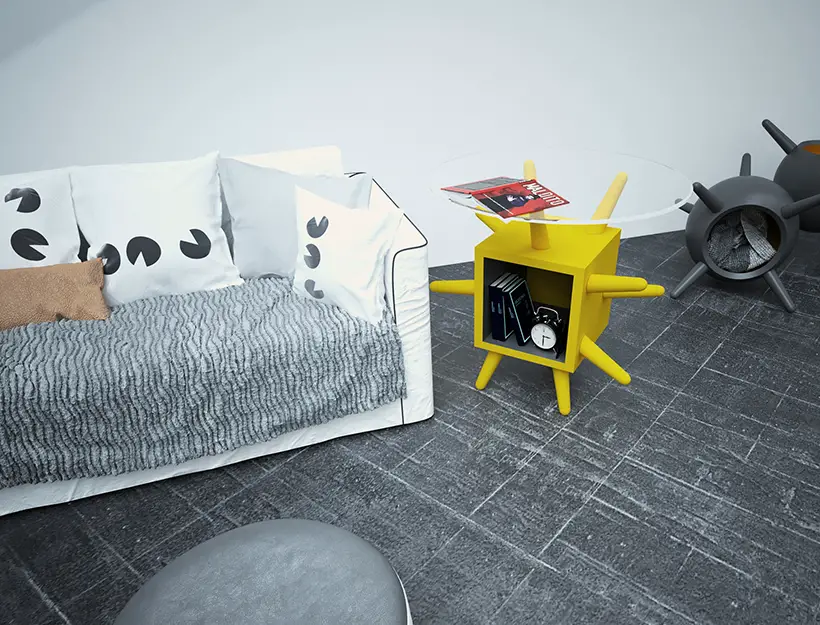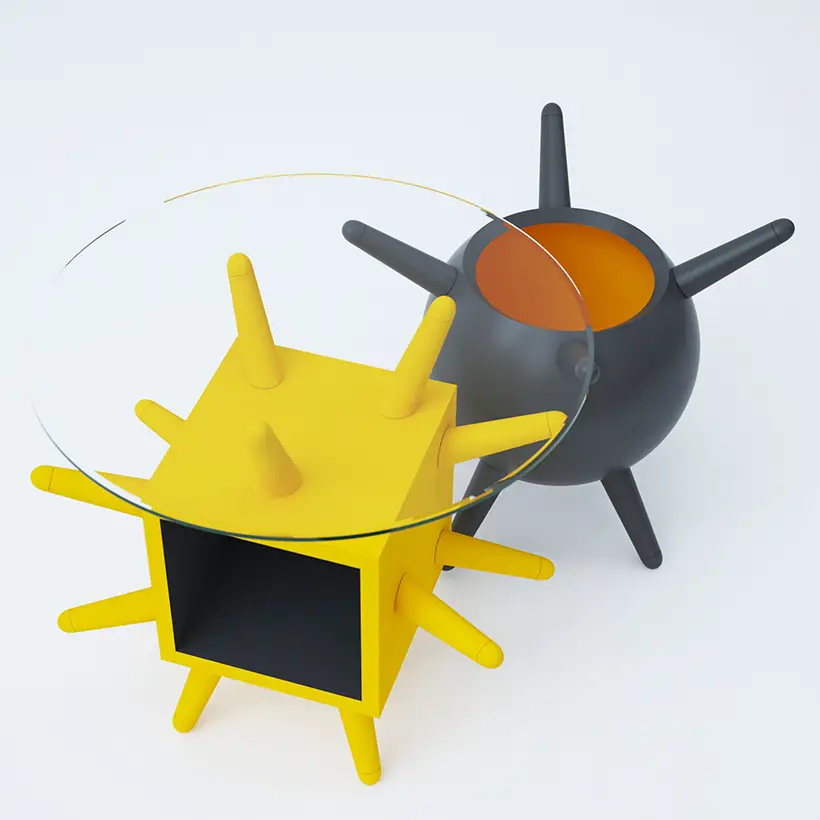 *Some of our stories include affiliate links. If you buy something through one of these links, we may earn an affiliate commission.