Living in a small apartment and occasionally cook, you might experience the same issue as others: unpleasant cooking odors throughout your apartment. Yes, no matter how delicious the food is, you don't want these food smells attach on your stuff and clothes.
Odor Transformer has been designed to eliminate that issue, it's a portable device that filters kitchen odor and moisture to keep your home/apartment odorless after cooking. It uses water vapor sorbents, oil filter, and an ionizer to trap and reduce odor, spreading bacteria and mould. This concept appliance releases negative ions that trap airborne particles, thus, reducing any unpleasant cooking smells. The S-shape frame allows for flexibility, you can adjust the height to provide better position on different pans, the filter shape allows for great visibility to the pan.
Designer : Radoslav Bojinov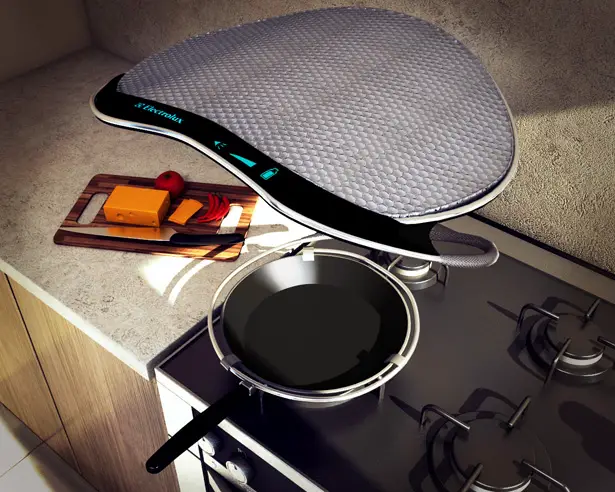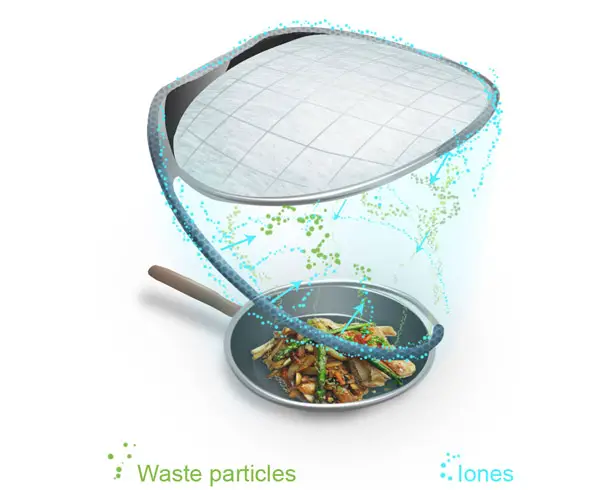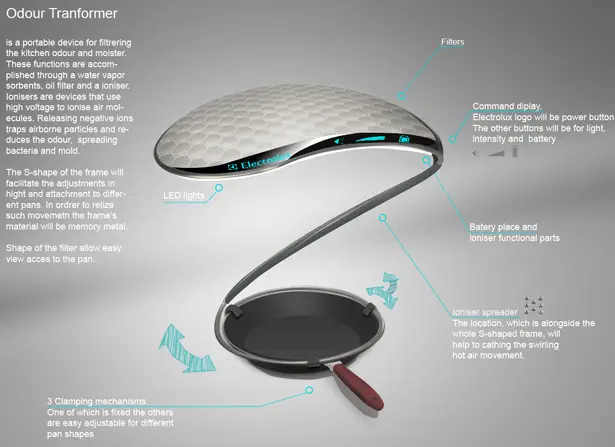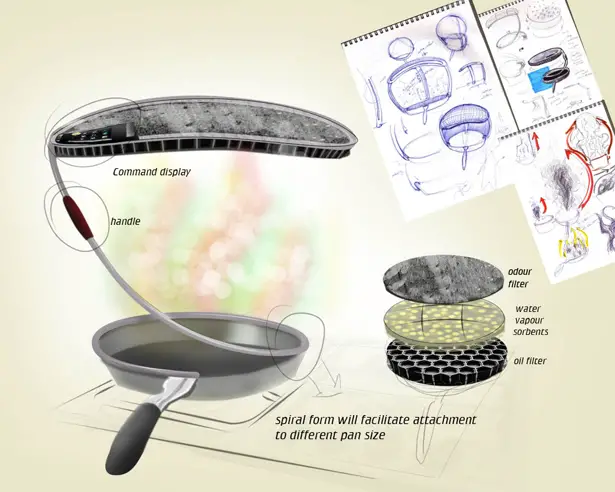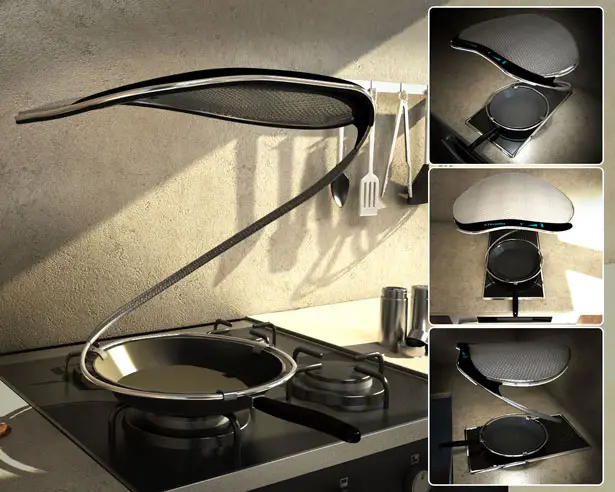 *Some of our stories include affiliate links. If you buy something through one of these links, we may earn an affiliate commission.