Chill your drinks or food naturally, Nutshell Cooler is on a mission to provide you with sustainable and collapsible cooler that lasts for years not just millennia. This modern cooler fits into any adventures and your apartment, it folds flat when not in use. Instead of using plastic foam, Nutshell uses natural coconut fibers, they are capable to keep ice frozen for more than 48 hours, just like many coolers on the market would do (based on several tests conducted by the company compared to other plastic coolers).
Small space, no problem. Nutshell cooler can be flatted to half of its width that you can keep it in the closet, car trunk, or even under your couch. [Buy It Here]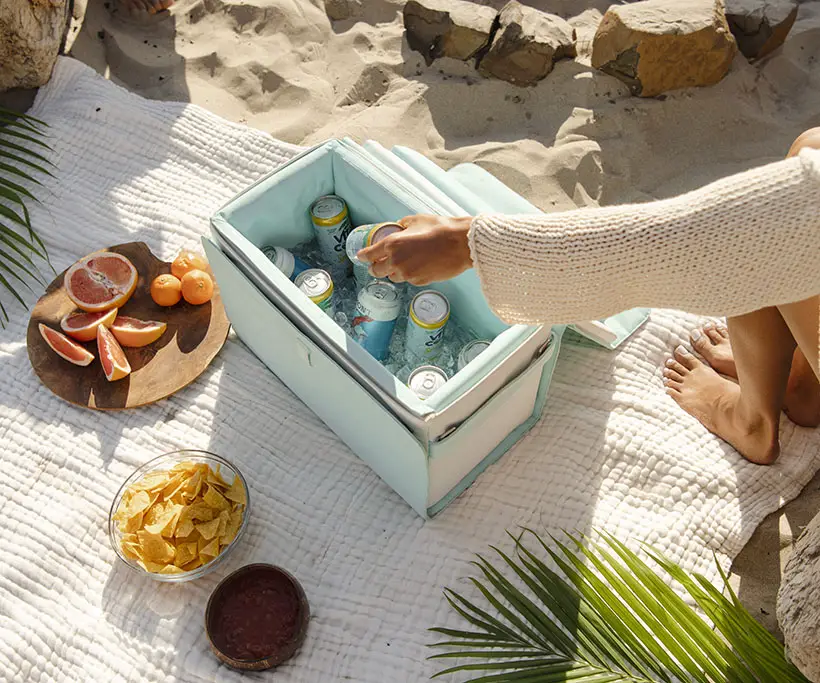 Nutshell and Box Clever have teamed up to design this sustainable cooler. The shoulder strap makes it comfortable to carry Nutshell wherever you go, yes, carrying this cooler shouldn't be a workout. Go and have a picnic at the park, simply unclip the front of Nutshell and use it as a tabletop surface. This cooler is spacious enough to keep your food and drinks and even wine bottles. The removable, leakproof welded liner makes cleaning easy, all you need is water and mild soap, wait it dry naturally before storing. [Buy It Here]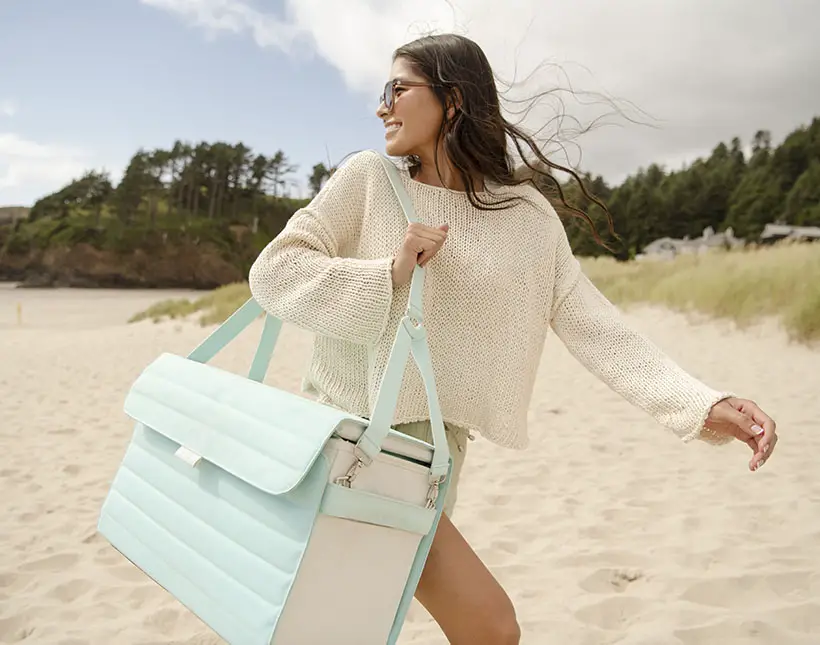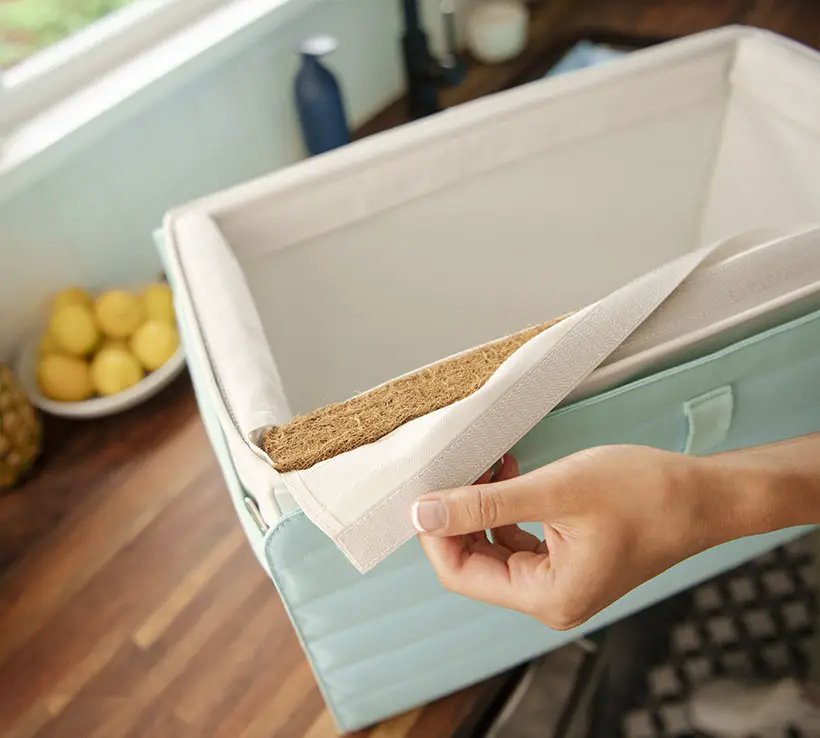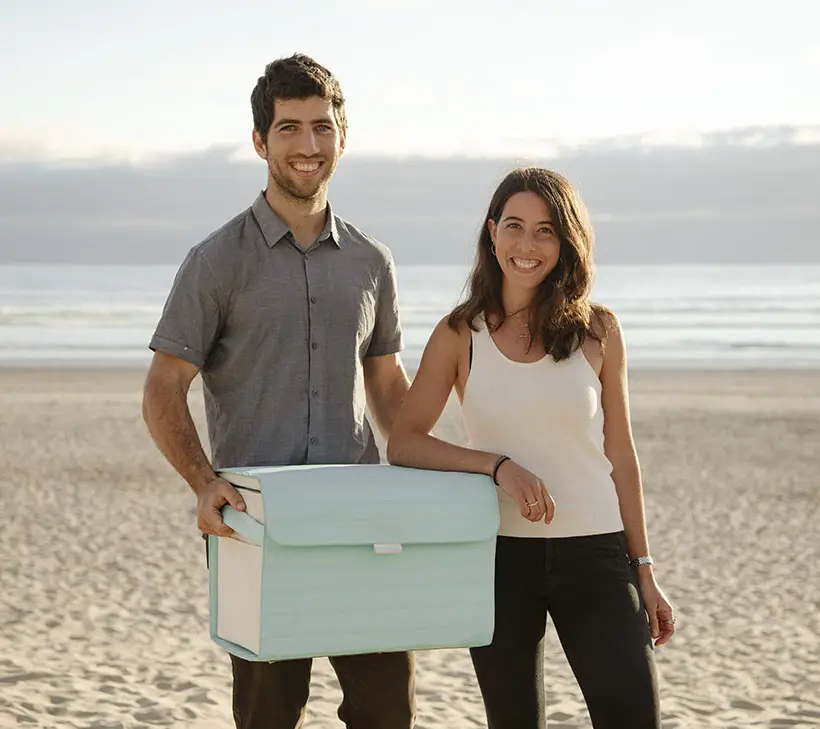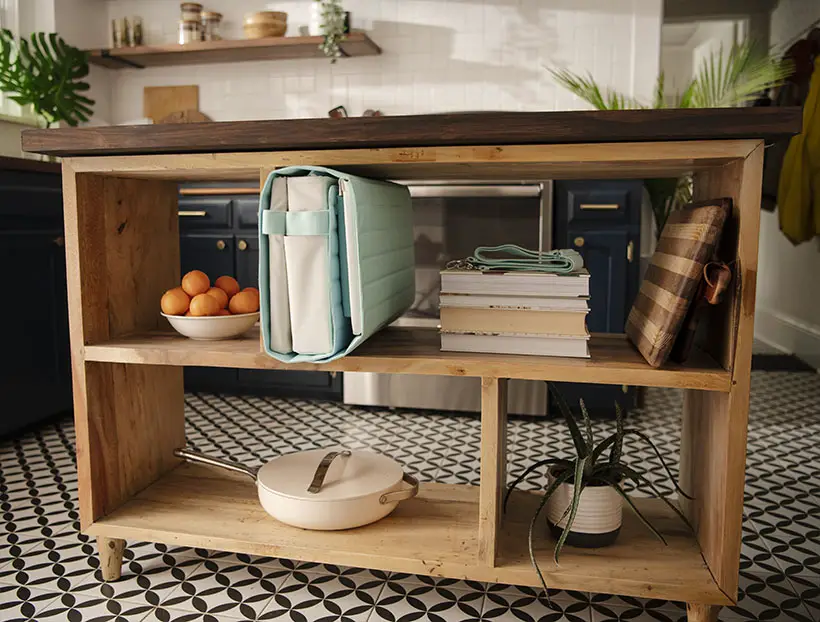 *Some of our stories include affiliate links. If you buy something through one of these links, we may earn an affiliate commission.