Red Phone has been ergonomically designed for DJs that usually use only one ear for headphone and the other for sound system. This unit is a stick-style monitoring headphone, yep, it's not a conventional headphone, it's designed to free you up to allow you to give your best performance. The technology is based on Numark's much-admired Red Wave headphones, so you can be sure you'll get a premium-quality 50mm driver. The cushioned handle and swiveling protein-leather padded ear cup provide you with great comfort for monitoring and cueing effortlessly your rig. The closed cup design offers great insulation to allow you hear your spin in details, it is also easy to hold between ear and shoulder when you need your both hands while monitoring.
From : Numark [Buy It Here]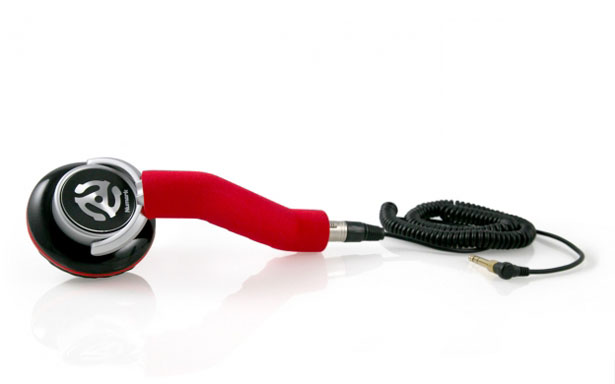 *Some of our stories include affiliate links. If you buy something through one of these links, we may earn an affiliate commission.