As people all over the world are isolating themselves in order to stay safe, Jake Rynkiewicz of Concentric LLC wanted to create a product that brings them closer together. Virtually, at least. The No.10 Phone Stand is a unique way to connect better with the people in your life. The full featured stand can be sent through the mail just like a letter, making it easy to share with anyone for the cost of a postage stamp. [Pre-Order]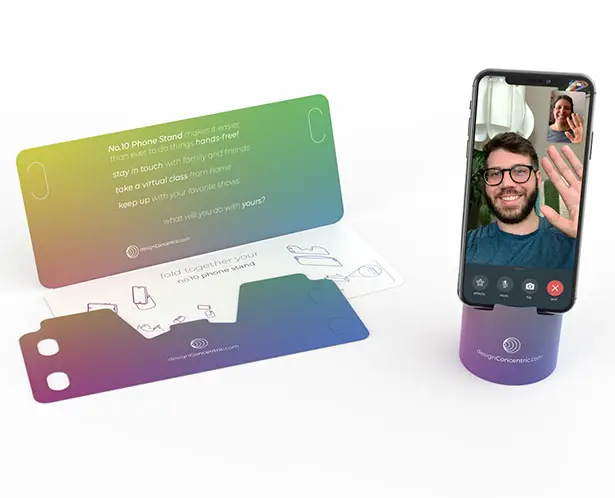 How does it work?
After you receive your No.10 Phone Stand in the mail, follow 3 simple steps: 1, Separate the phone stand from the mailing sleeve by tearing along the perforation. 2, Fold the phone stand into a loop and tuck the tabs into the corresponding holes. 3, Place your phone onto the stand and you're ready to make a video call!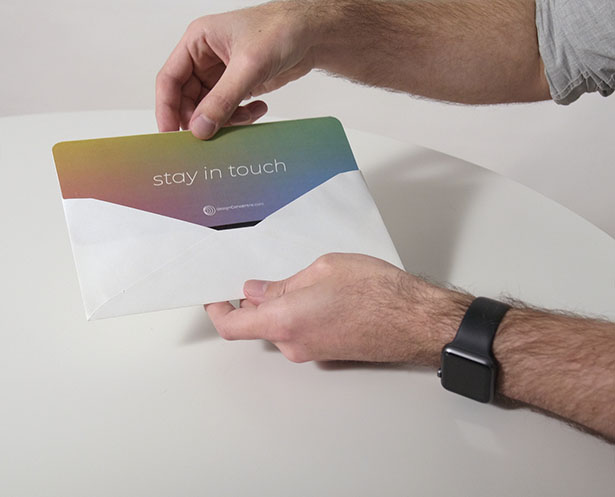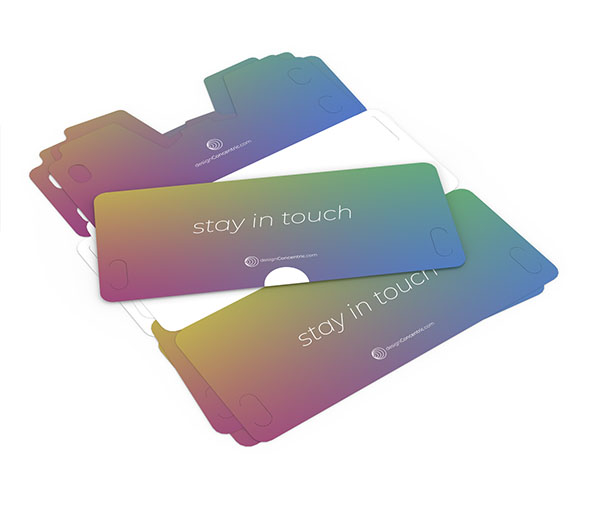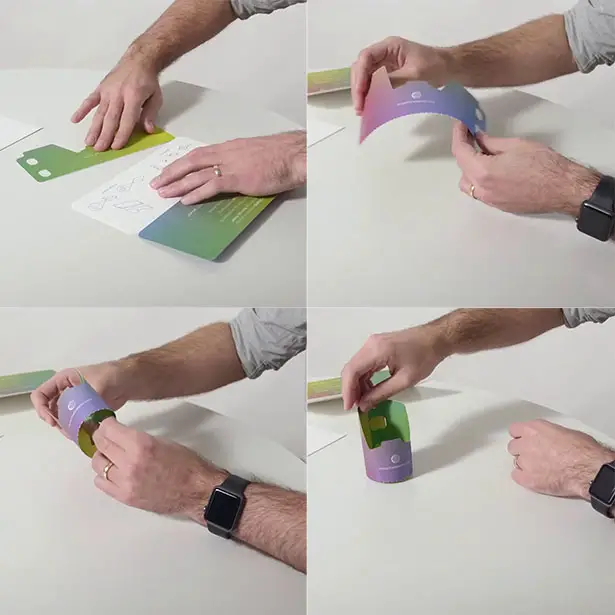 What can it hold?
The No.10 Phone Stand can accommodate any smartphone on the market and even some smaller tablets! Smartphones measuring greater than 2.5 in wide can be propped up vertically. Smaller phones can be propped up horizontally.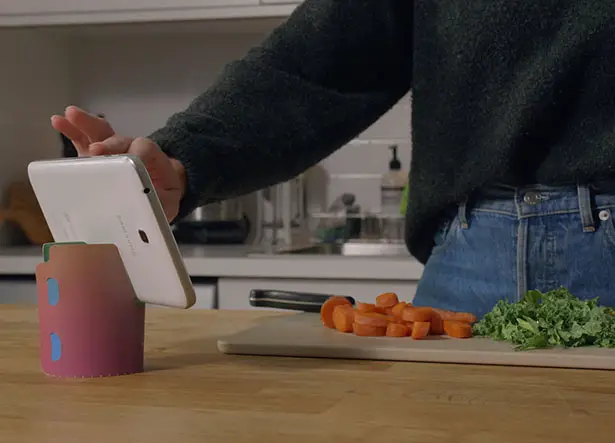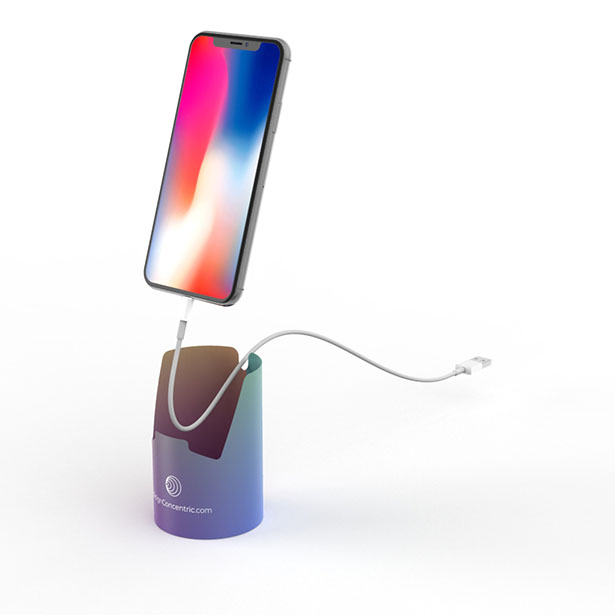 What if I need to charge my device?
To charge with your phone standing vertically, plug your charging cable into your phone and then gently place into the phone stand. When propped up horizontally, the charging port is easily accessible from the side.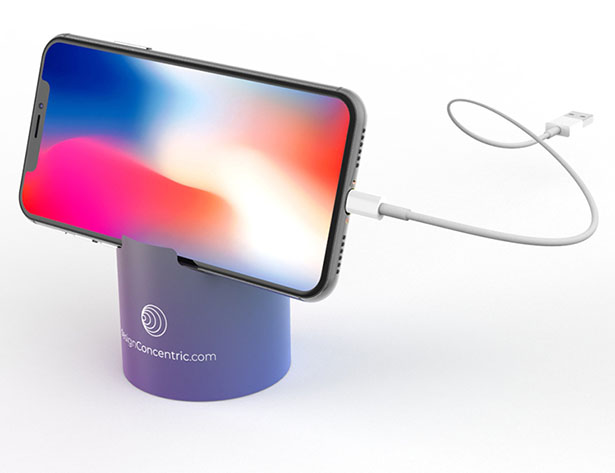 Custom Printing for Your Brand!
The No.10 Phone Stand is the perfect way to get your message out and keep people engaged with your brand! At no additional cost, you can work directly with Concentric to design the graphics for your custom mailer using the same die cut as the No.10 Phone Stand. See below for the pricing and quantities that work best for you!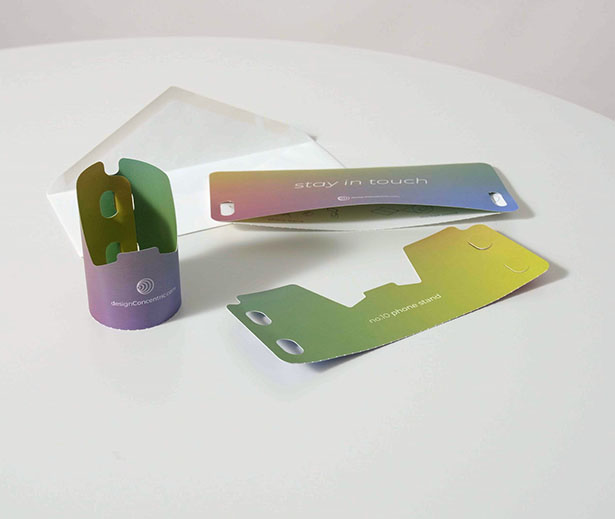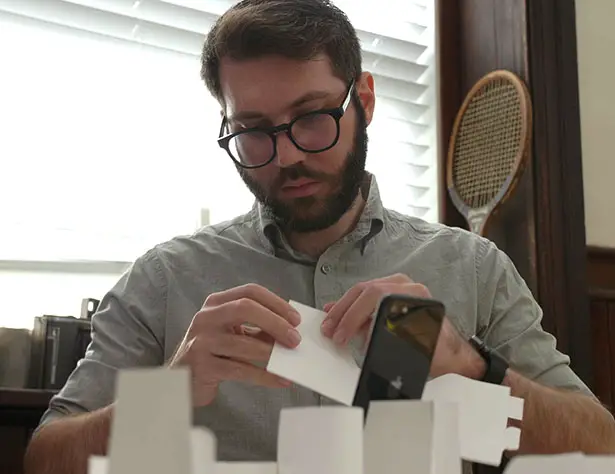 The No.10 Phone Stand is available for pre-order now on a Crowd Funding Campaign, follow the link below to learn more about the project: No. 10 Phone Stand by Concentric
*Some of our stories include affiliate links. If you buy something through one of these links, we may earn an affiliate commission.