Ninebot S Max, it's a self-balancing transporter that works with Ninebot Gokart Kit. It's a supercharged version of self-balancing scooter with faster speed and an extended range. Featuring Leansteer technology, this scooter responds to operation with 0.01 sensitivity, it detects every single move of your body for a smoother ride and making sure you get where you want to be, fast.
Equipped with two hub motors and air-cooled battery pack of 432Wh, this scooter has maximum engine power output of 4,800W and 96Nm maximum torque. It's a smart scooter that makes riding even more exciting than before. [Pre-Order]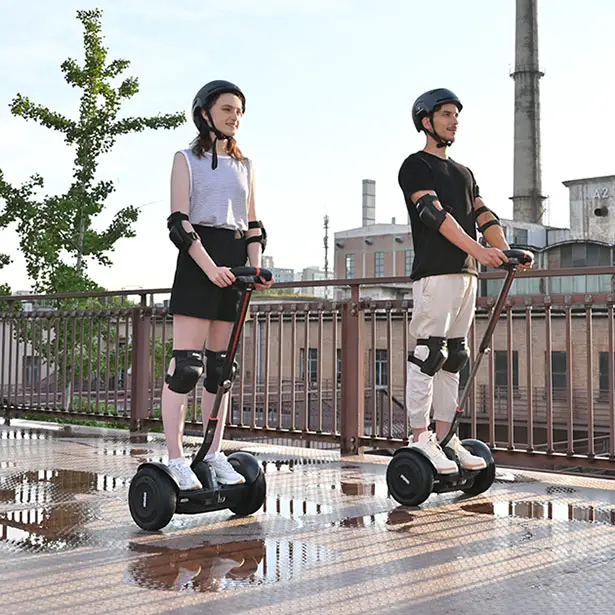 Powered by Segway, Ninebot S Max can reach a top speed of 12.4mph with a range of up to 23.6 miles, it's a practical last-mile transportation and it is fun to ride. You will enjoy every moment of the ride to get you to your destination. Designed with your safety in mind, MAX engine automatically stops when detecting unusual movements such as lifting or falling. Use Segway-Ninebot App to learn how to ride this vehicle, it'll guide you through every step with speed limit of 4.3mph until you're ready for your adventure.
The steering wheel is adjustable, you can extend or shorten it to your desired height. The metal rotary knob is easy to loosen or tighten. The built-in LED front lights illuminate your path ahead and increase your visibility at night, you can also choose a wide range of light colors to match your personality. The app allows you to customize those LED lights, adjust speed control, monitor battery, lock the Max, and more.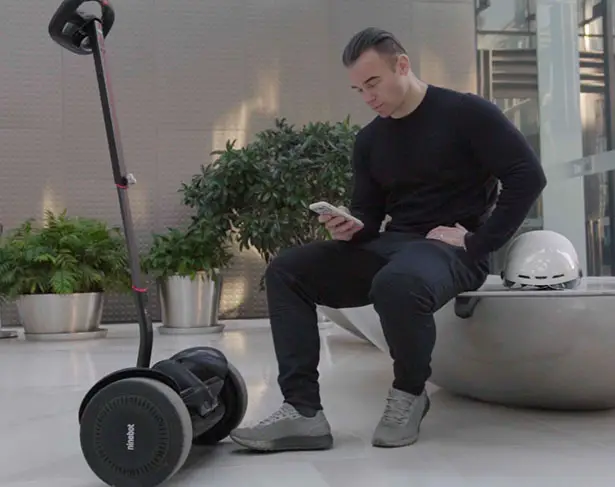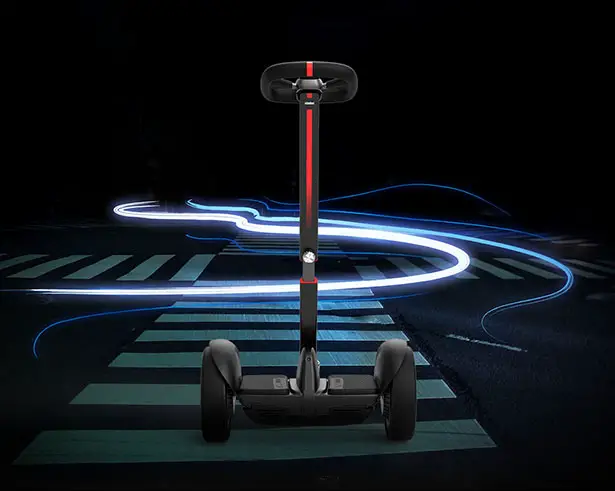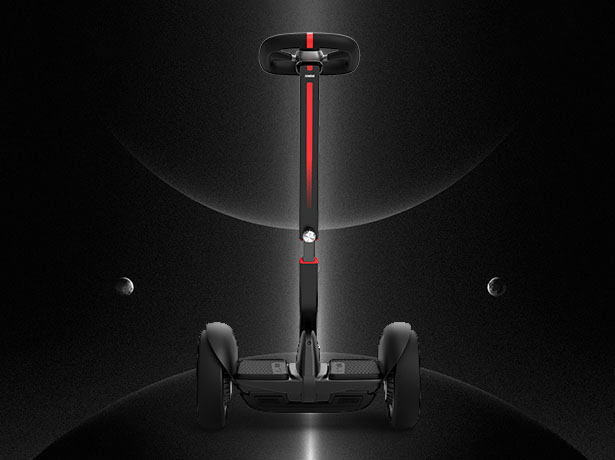 Ninebot S MAX offers three different riding modes: hand-control, knee-control, and gokart mode. The hand-control mode means you can install a steering wheel to ride S MAX just like Segway i2.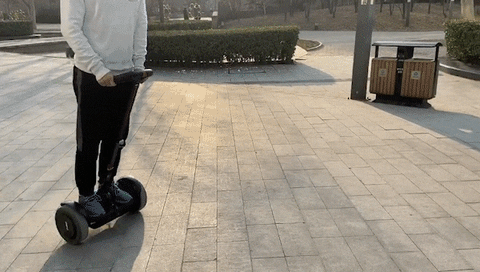 The knee-control mode uses knee-steering bar, it's a hands-free ride, you just need to lean forward into direction you want to go with your knees.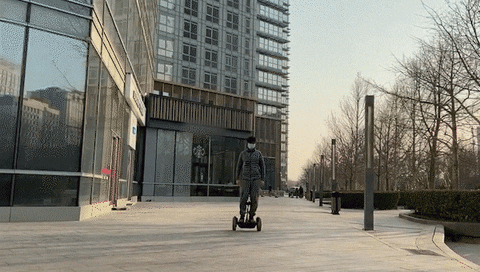 Gokart mode is where you attach S MAX to your Gokart Kit to elevate your go-karting performance, this time the speed limit will be unlocked from 12.4mph to 23 mph. [Pre-Order]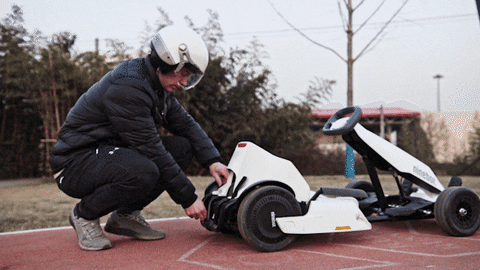 *Some of our stories include affiliate links. If you buy something through one of these links, we may earn an affiliate commission.