All Nike's manufacturing, innovation, and product teams have come together to provide for an urgent need of our health professionals: Full-Face Shields. Working closely with team of Oregon Health and Science University (OHSU), Nike produces Personal Protective Equipment in form of Full-Face Shields and powered, air-purifying respirator (PAPR) lenses to protect healthcare workers against the coronavirus (COVID-19).
This project aims not just to make a high-functioning shield, but also one that can be produced easily. OHSU's healthcare workers have become field testers of the prototypes and validators of the final equipment. Nike transforms elements of footwear and apparel into much-needed PPE. That collar padding for shoes is now repurposed, those cords used for earmarked are now reconsidered, and also that TPU component of a Nike signature, Nike Air Soles, is now reimagined.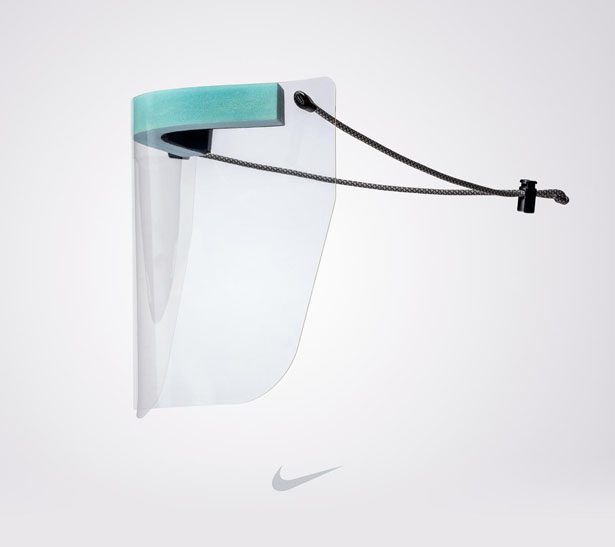 Nike full-face shield is hoped to be able to protect healthcare workers' faces while prolong the length where they can safely use a surgical or N95 mask. This generous response from Nike during COVID-19 crisis helps to establish added layer of confidence and support for healthcare workers. At the same time, TPU will be employed to create new lenses PAPR helmets, they will be very useful in situations with most airborne pathogen exposure and are essential to critical procedures and care of infected patients. These lenses use the same TPU as the face masks, but they will have welded segments to fit into specifications of PAPR helmets.
*Some of our stories include affiliate links. If you buy something through one of these links, we may earn an affiliate commission.