We have featured Next, futuristic transportation system in 2012, now, the third version of this concept has been updated with better design and more advanced technology. Next is designed to become modular self-driving vehicle where each module can join and detach to other modules on standard city roads. When 2 modules are joined, they create an open, bus-like area where passengers can stand and walk from one module to another.
Designed in Italy, this project creates transportation that can be driven autonomously on regular roads. You can join one or more modules where doors between these modules would fold and create a walkable open space. The mechanism is the key feature that makes this project radically different to another existing projects such as Rinspeed Micromax, Hiriko folding cars, or other modular road train system based on new railways.
Designer : Tommaso Gecchelin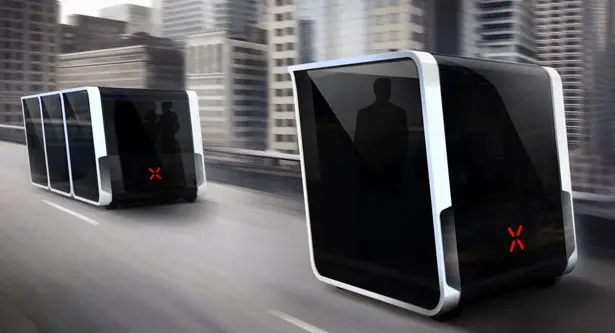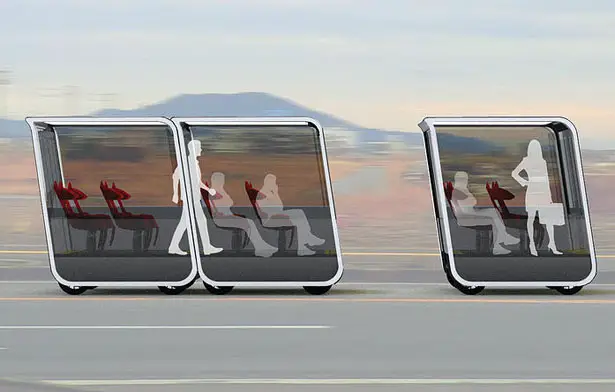 Whenever, wherever you are, simply use an App to call a module, it'll come to you to bring you to your destination. The smart routing system would optimize the way we travel, the system can join together modules in order to distribute passengers and optimize occupancy rate, drastically cutting energy consumption and traffic footprint. Just in case you get bored or need to take a leak, simply call for service modules such as bar, shop, toilet, restaurants, etc, they will automatically join the module you are in while in motion without any stops.
It sounds really promising right? Well the time frame of Next's release would be around 2020, hopefully, all those great ideas can actually come true and not just beautiful visions.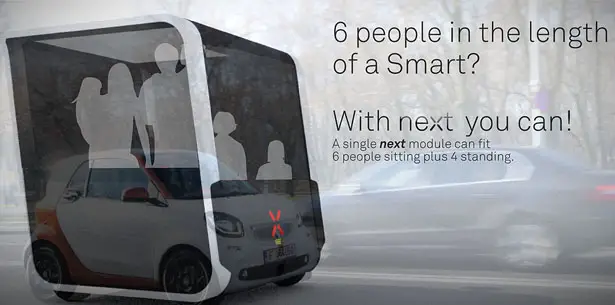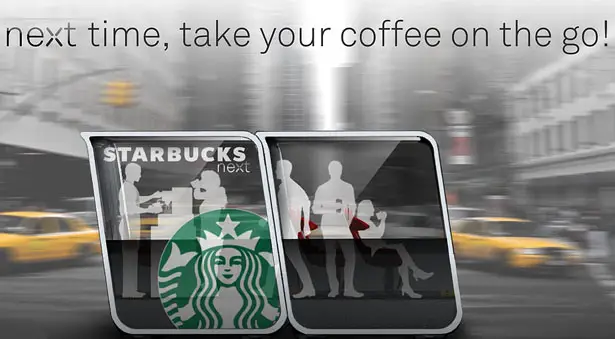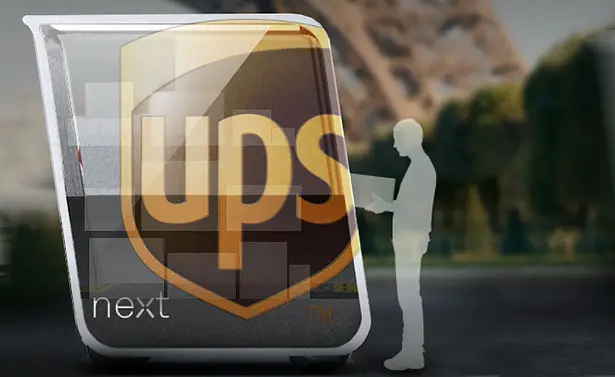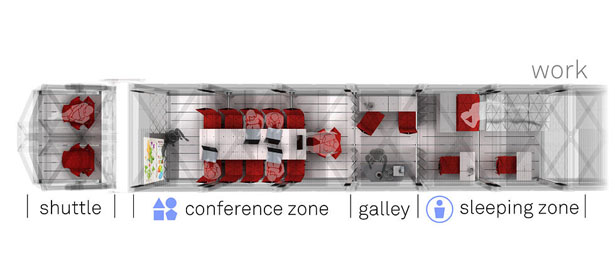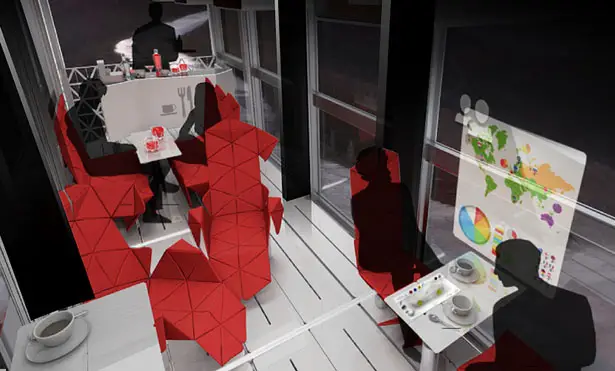 *Some of our stories include affiliate links. If you buy something through one of these links, we may earn an affiliate commission.