Nest is a concept bunk bed that is light enough to be carried on your back. It's a flat packed furniture piece that facilitates and improves your life in the alpine huts, this bunk bed is perfect for hut manager and for tourists. This project aims to analyze alpine hut's interior and possible problems that hut owners have to manage during high tourism flux periods, and those different seasons of the year. It wants to create flexible, sustainable, economical, and useful system of furniture that responds to specific needs of an alpine hut.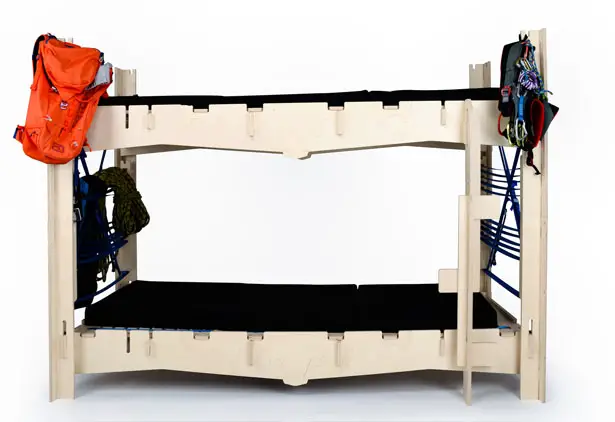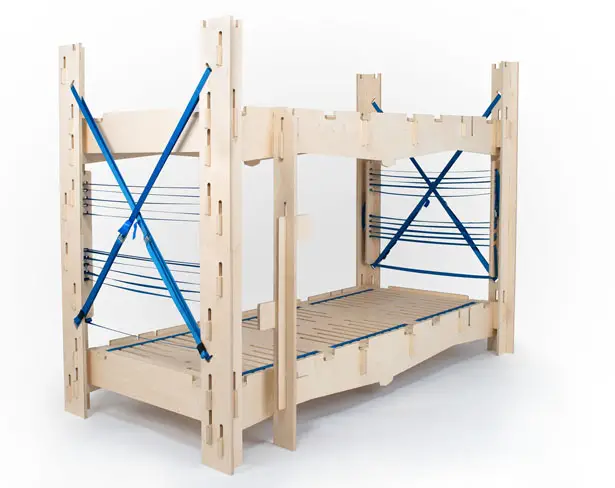 Designed by Matteo Zaghi and developed by C.A.I, Nest is crafted from birch plywood, a material that provides good physical characteristics for a cheap cost. The use of mono-material product also allows for easier to recycle and waste disposal, user can choose to burn it down to warm the hut rooms or simply just throw it away to become compost.
No screws or fasteners required, the entire structure of Nest has been carefully designed with patented interlocking system of joints. It's easy to assembly without any tool. This flat-packed bunk bed is also easy to store, it exploits all space available. All components are just one meter long, therefore, it's easy to handle and store even in narrow and small places.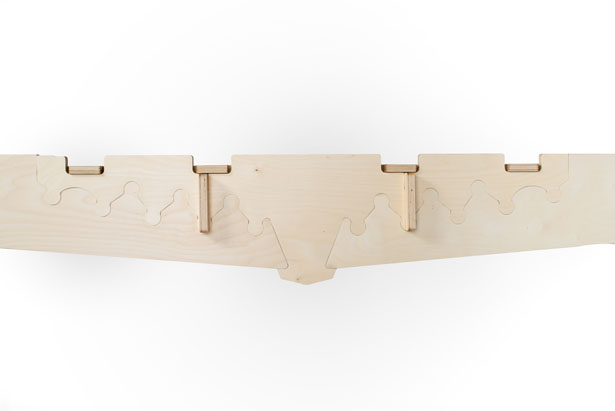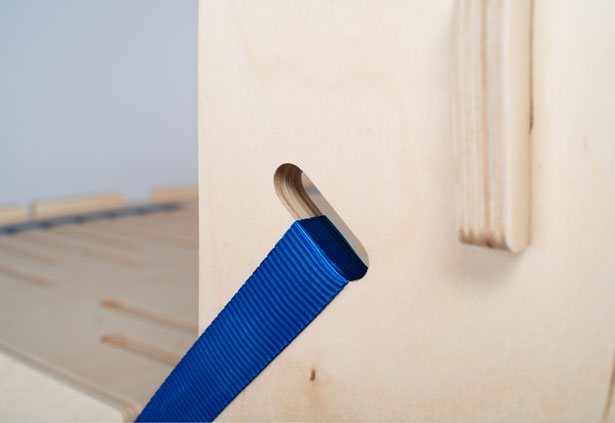 *Some of our stories include affiliate links. If you buy something through one of these links, we may earn an affiliate commission.