For all those who wish to continue to make the Jet Ski without having to spend on oil, German designer Mathias Koelher has come up with a solution. The tank and the engine have been replaced through a wing of Kite Surf. The Nereus is submersible with its wings being steered to the feet and sailing can be controlled with hands. The designer has assured that the scooter is designed to go at high enough speeds. Thus the stronger the wind more will be the speed edge.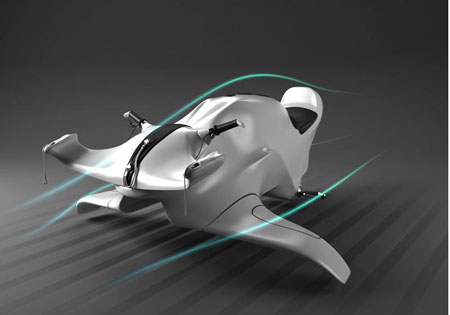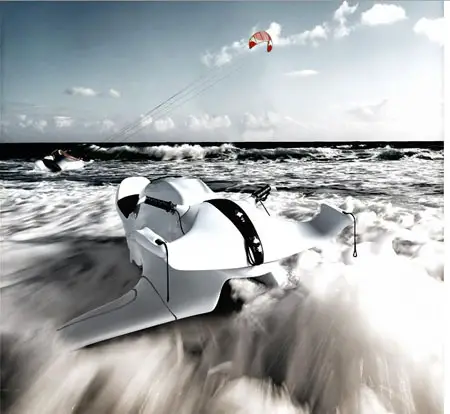 The control element is pivot-mounted, so it can be aligned according to the Kite's position. The upper body is quite involved in this and is used to counter balance the pull. The control element provides controls to operate the kite, including a DePower handle. Sub,erging is also initiated using the control element. Emersion works without any user in-out, by usage of the shape of the fins and the resulting ascending force. Steering of the vehicle itself is controlled using the footrests, that are linked to the rudder at the back.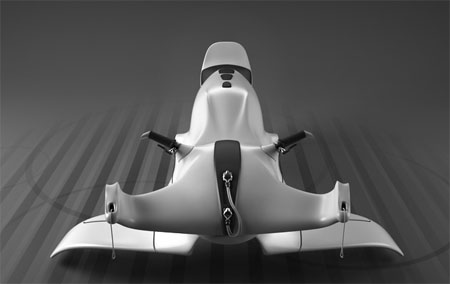 Designer : Mathias Koelher via w3sh
*Some of our stories include affiliate links. If you buy something through one of these links, we may earn an affiliate commission.