People with stroke, spinal cord injury (SCI), cerebral palsy or nerve injury, usually don't have hand grip strength. NeoMano Wearable Robotic Glove wants to make their life easier, especially when performing daily tasks such as flipping pages, swinging a golf club, pouring water, or even painting. This robotic glove helps user to boost his/her confidence especially during rehabilitation process, it empowers them to move forward with their lives.
NeoMano Robotic Glove is a three-finger leather glove that allows index and middle finger to form a C-shaped grip to grab larger objects yet it can also pinch smaller objects. There's an aluminum splint on the back of the thumb, it'll securely fix the thumb in various bending positions.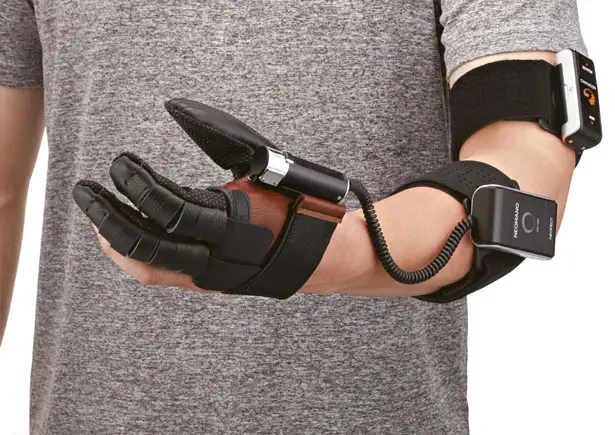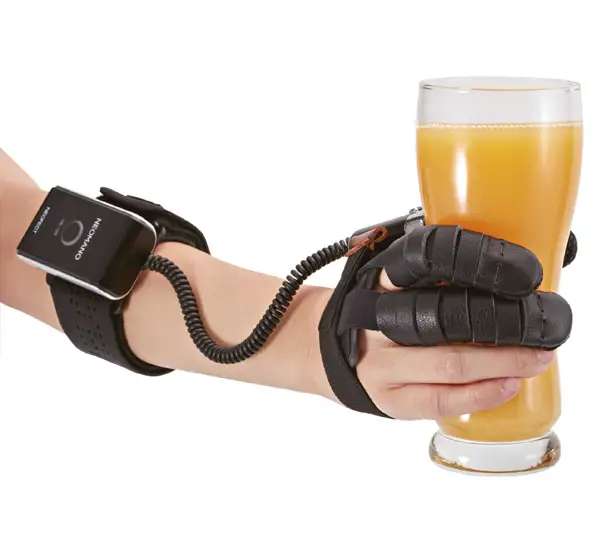 NeoMano Wearable Robotic Glove from Neofect has a neoprene assistive strap on the back of index finger to adjust the tension. This helps patients who suffer from stiff fingers to better maintain their hand positions. The anti-slip silicone coating prevents accidental slippage and allow for firmer grip. Any tactile input is received through sensors of exposed parts of the hand.
This glove can be operated through a Bluetooth remote controller. There's a motor that controls the pulley and varies the grip strength by performing "Active Grasp" then followed by "Passive Release". Designed with detachable motor, this glove is usable with or without the motor attached. This robotic device wants to help users to regain mobility in their hands which then finally improves their quality of life.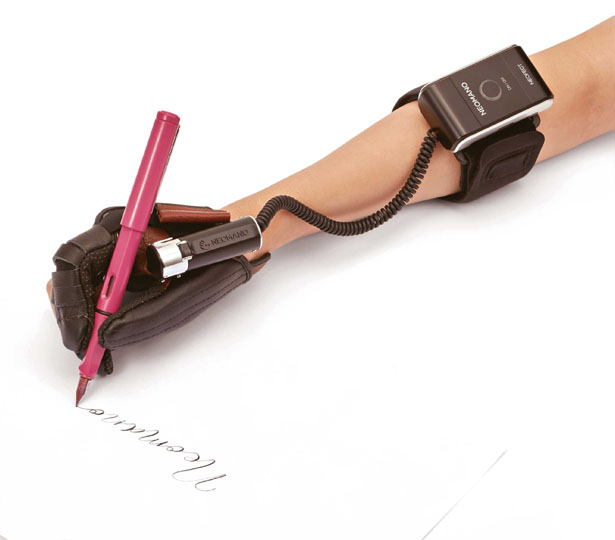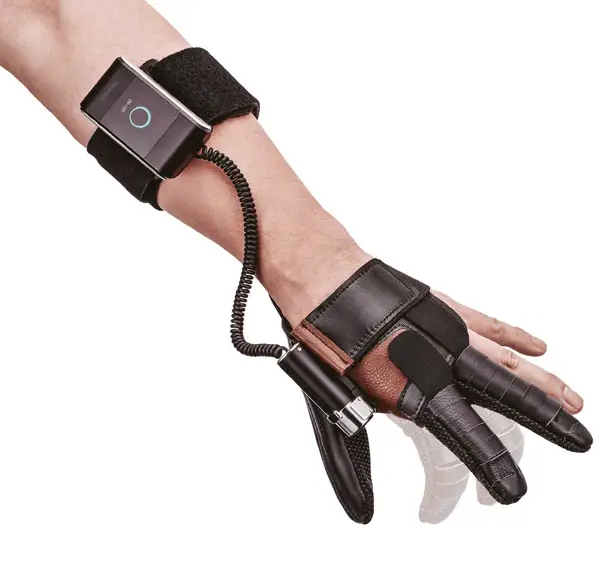 *Some of our stories include affiliate links. If you buy something through one of these links, we may earn an affiliate commission.