Claimed as world's fastest hydrofoil sailing yacht, Nemesis One Yacht is able to break 50 knots speed barrier while flying on computer-controlled hydrofoils. It doesn't look like another stripped out racing vessels, Nemesis One looks like a futuristic yacht with luxurious interiors. Powered by AYRO's patented "OCEANWINGS" wing sail and engineered by VPLP Design. Basically this high-tech superyacht is more similar to a stealth fighter jet than a conventional sailing yacht.
In order to minimize crew requirements, Nemesis One features state of the art hydraulic system and electric controls throughout the design. It means that the captain can abandon the classic operating concept of pulling lines and handling sails. Advanced technology would replace all those bulky winches and line cluttered cockpits, everything will be simple with computerized controls.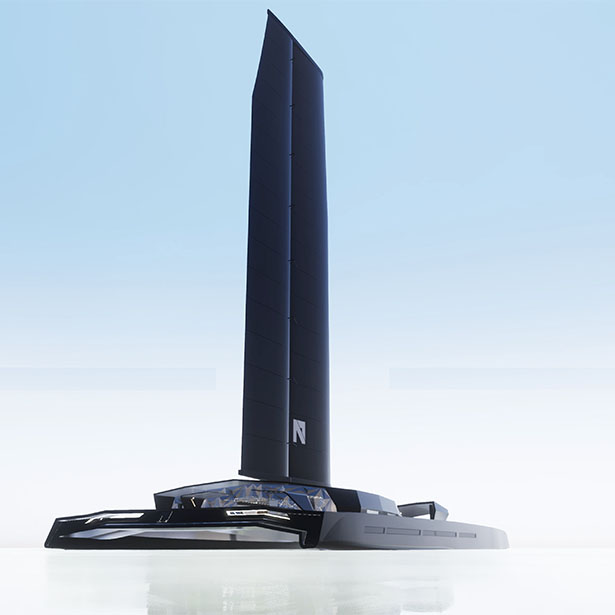 Nemesis One Yacht is equipped with OCEANWINGS, a wing sail that adjusts its angle of attack, camber, and twist automatically. It means you no longer need for manual sail trimming. Furthermore, the reef and furlable wing sail is a staggering 2.6 times more efficient than a conventional sail plan of equal size.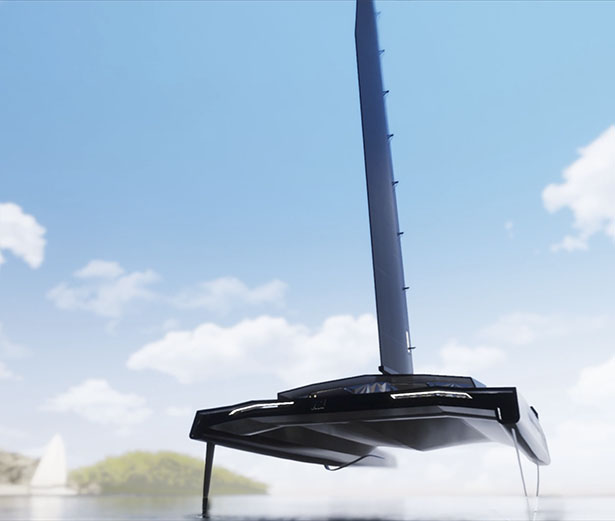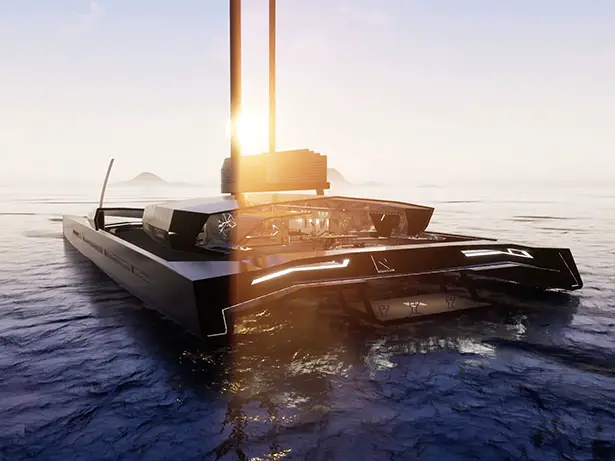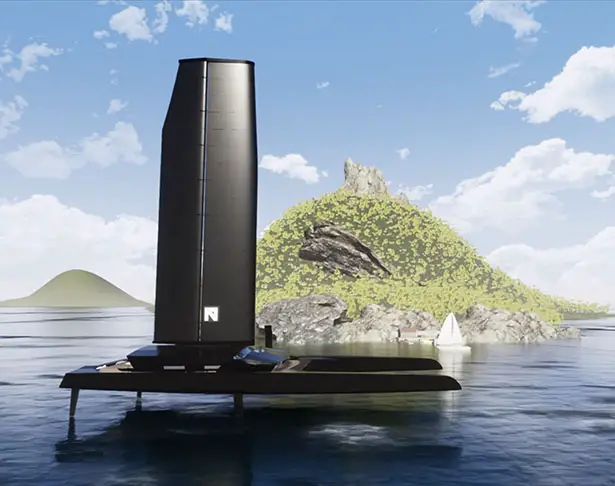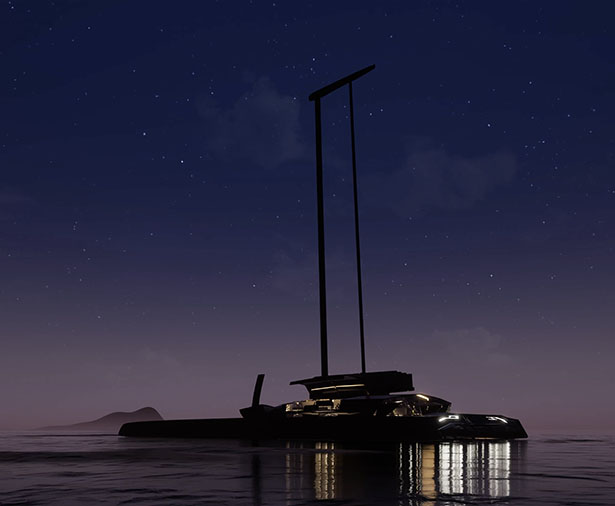 Even though Nemesis One flies on water at speed of 50knots, leaving all performance motor yachts behind, it won't sacrifice its security and comfort. It is equipped with latest generation of smart LiDar a.k.a laser rada sensors that would precisely capture its surroundings from current sea sate, shape and frequency, to wave height. All gathered data will be processed by yacht's mainframe and translated into precise control commands for automated hydrofoils and rudders. This smart system would make this yacht exceptionally stable and safe even at high speed.
If you are green conscious person, you'll be happy to know that even without wind, Nemesis One will remain zero-emission vessel. It is powered by a retractable hydrogen-electric propulsion, it doesn't use any fossil fuel to operate. In addition to hydrogen fuel, Nemesis Yachts also place 750 sqm/8073 sqft solar panels which are able to generate up to 150kW of power to recharge Nemesis One's batteries.
More images of Nemesis One Hydrofoil Cruising Catamaran: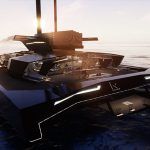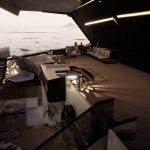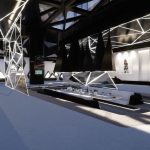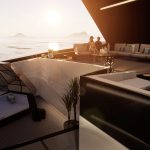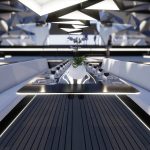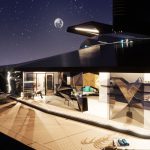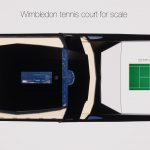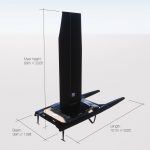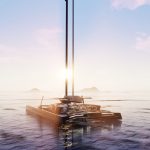 *Some of our stories include affiliate links. If you buy something through one of these links, we may earn an affiliate commission.