Alp Germaner was assigned to design a multipurpose vehicle with fiberglass body for a company 2 years ago. Since the chassis was already modeled by the company, Alp was needed to design the body, and he was inspired by Capsule. There were several prototypes since this vehicle was intended to be used inside factories, which means, it had to be able to carry euro pallets. The company also wanted to design several other versions for different usages such as for police, private markets, or garbage disposal.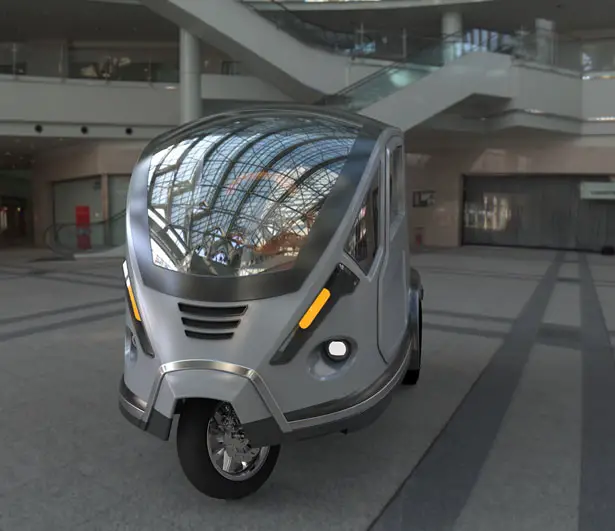 Alp Germaner explains that since the project didn't go through and the company closed, he decided to name this project as Cargo X. This version would be ideal as a cargo vehicle in factories.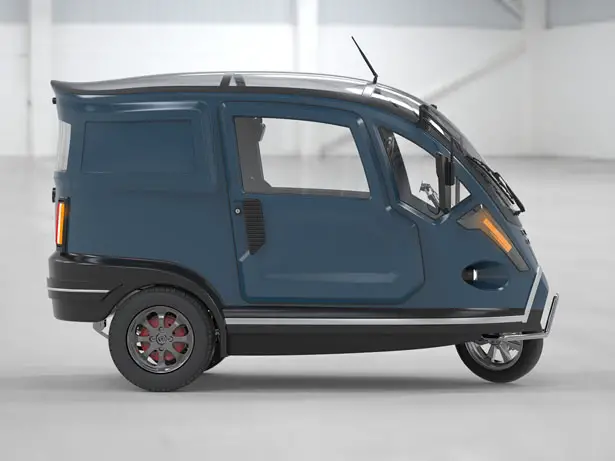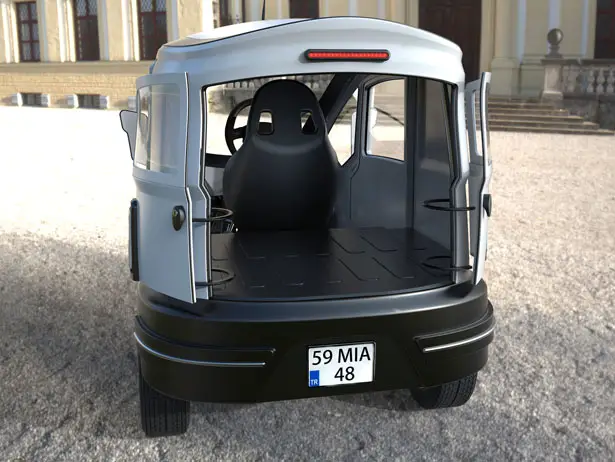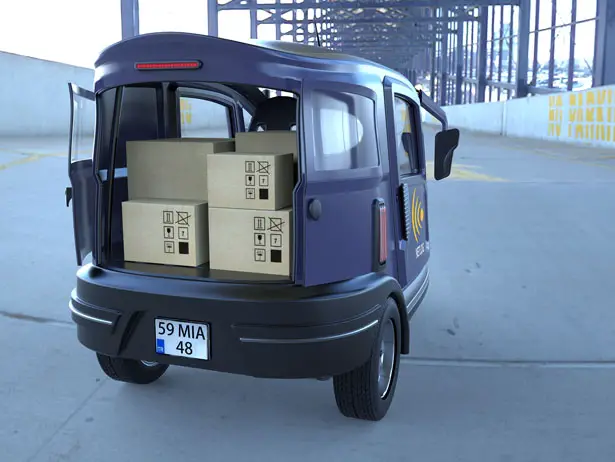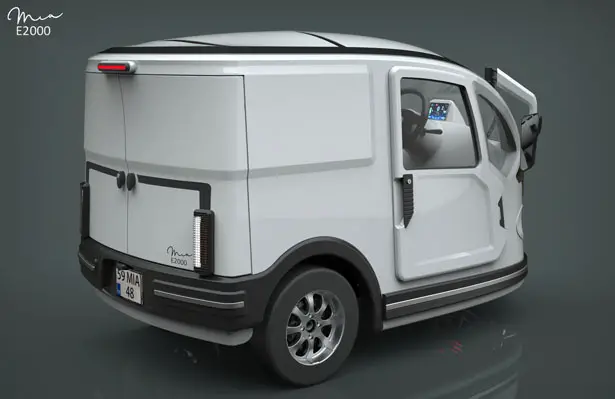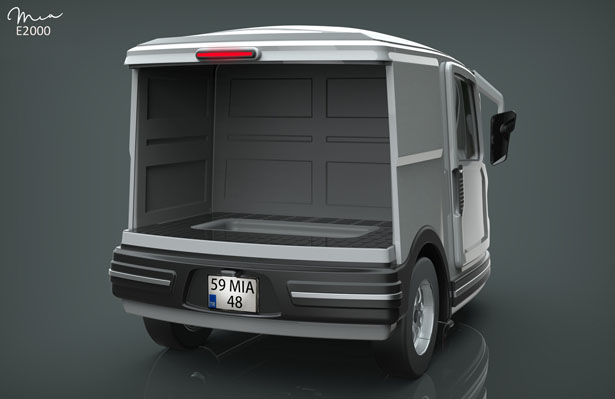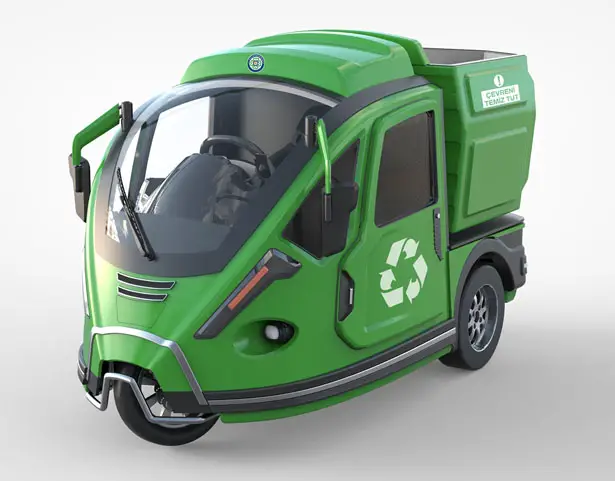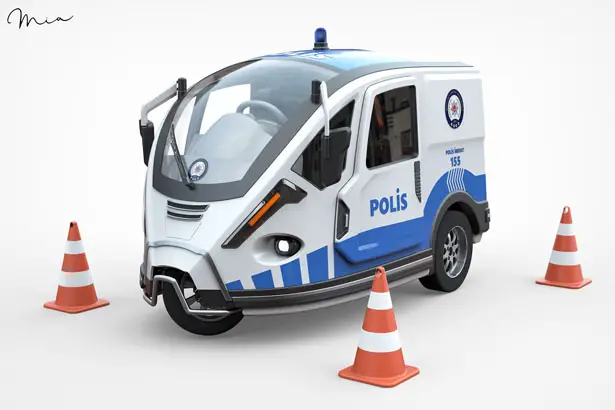 Mia Fora, is the final design of this three wheeled electric vehicle. This is the passenger version with solar panels on the roof along with luggage rack. The rack is embedded with fog lights at the front. Each element of this vehicle has been carefully considered to reduce the production cost. Rear luggage compartment is reduced in volume to accommodate a back seat for two passengers.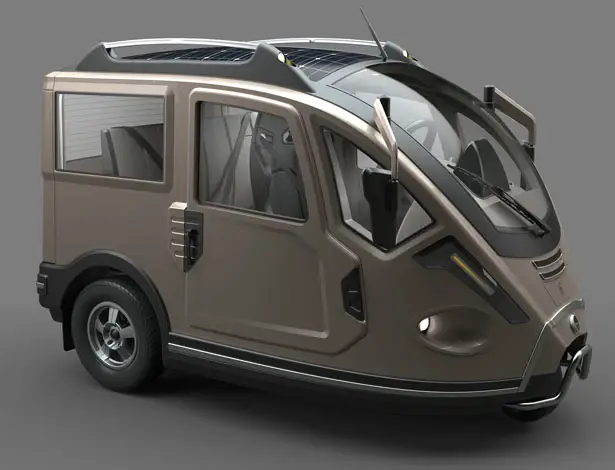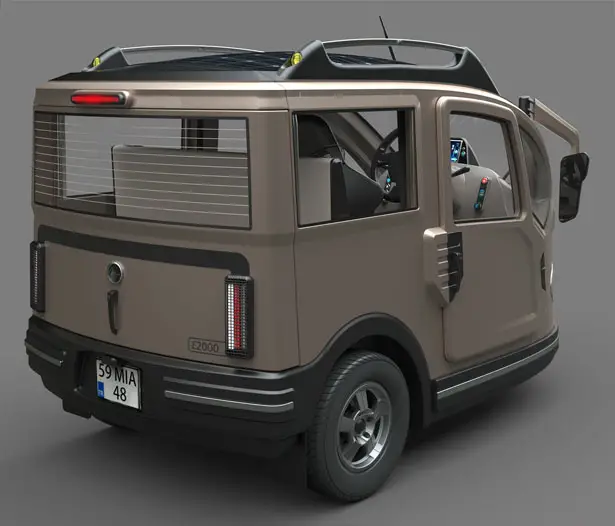 *Some of our stories include affiliate links. If you buy something through one of these links, we may earn an affiliate commission.