Driving away mosquitoes is a major concern with all range of people and there are various traditional methods of doing this such as mosquito repellent, liquid vaporizer, aerosol and finally mosquito net, all with different harmful and inconvenient attributes. The Mint Mosquito Repellent is an innovative substitute of all forms of mosquito drivers keeping the consumer's preconceived idea intact that a mosquito repellent should always be green. The repellent doesn't require lighting up with fire but everyone will be able to tell from a first glimpse that it is a mosquito repellent.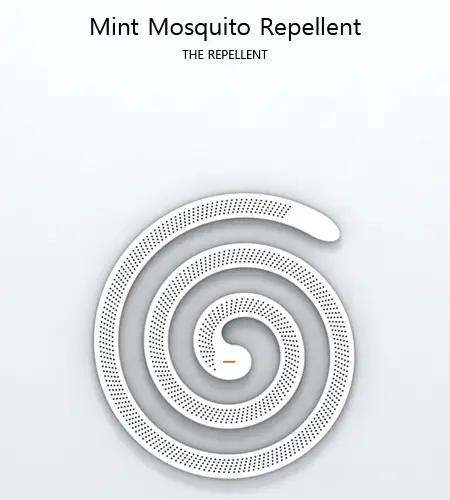 The concept comprises a metal plate built with high conductive and heat resin metal where the essence cord should be placed and a low-voltage PTC thermistor has been used to make it more secured than other electric repellents. The termistor contains an over-current protection fuse that prevents fire way before it is probable to occur. Mint Mosquito Repellent offers the advantage of customizing the amount of aroma oil as the user's desire. Moreover, you can use other natural substances such as Eucalyptus oil, glass oil and lavender oil. The MMR is completely safe to use with infants and children, and has no harmful chemical processes like other conventional repellents.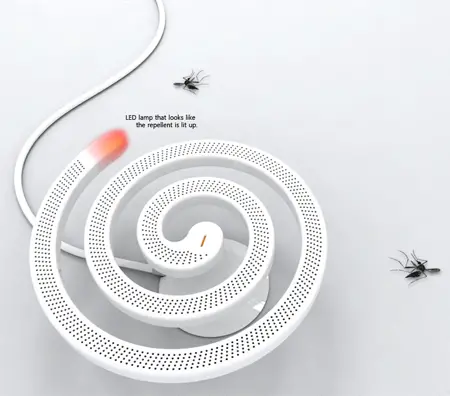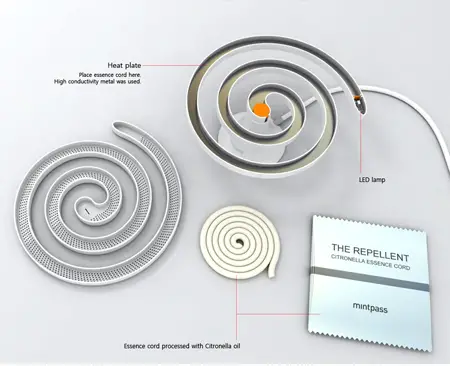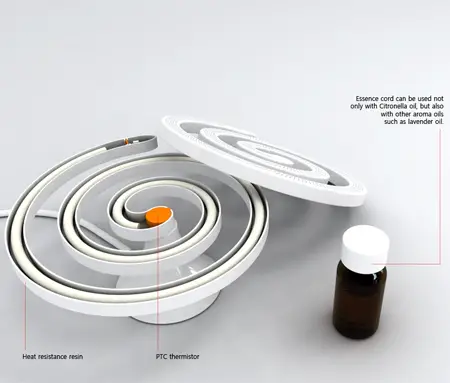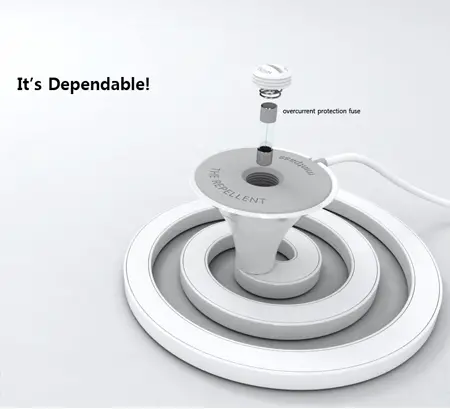 Designer : Mintpass
*Some of our stories include affiliate links. If you buy something through one of these links, we may earn an affiliate commission.