Compared to existing vaccine compartment, Moducool modular vaccine rucksack is more convenient to carry around. The existing vaccine bag only has single vaccine compartment with short single strap and bulky form. There are many communities that are immunized in daily basis in different remote locations. Vaccines have to be kept in a container with optimal temperature of 2° C to 8° C (36°F to 46°F). If at each location, the cool box lid has to be removed to access the required vaccines; that means other vaccines are exposed to heat over and over again. According to World Health Organization, more than 50% of multi-dose vaccines are wasted each year due to improper refrigeration practices.
Designer : Ian Friday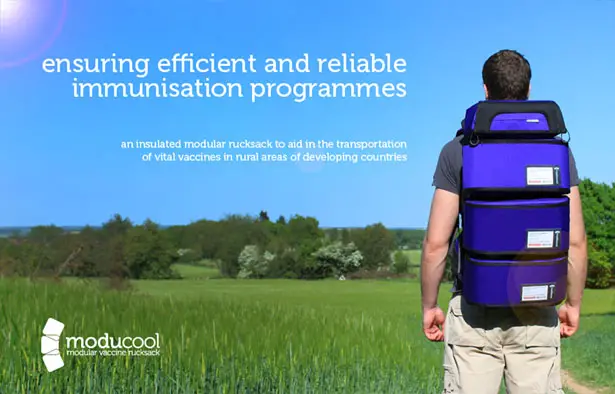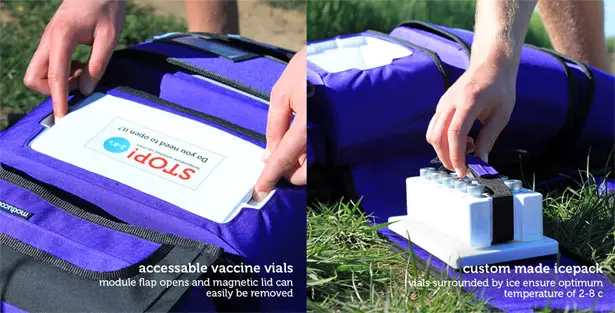 Moducool rucksack has been designed with insulated modules where each module can be used for particular areas to ensure other vaccines are safe from the heat. The integrated sharps bin ensures all medical waste is disposed safely. Moducool modular vaccine rucksack definitely provides better way to distribute vital vaccines in rural areas.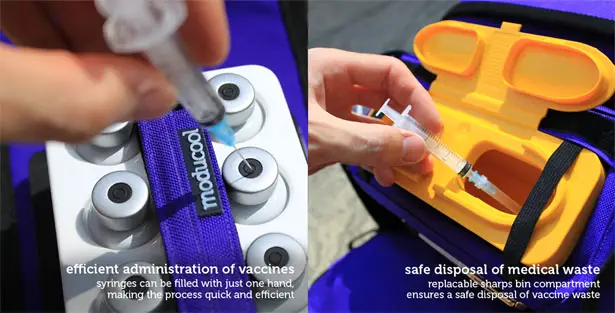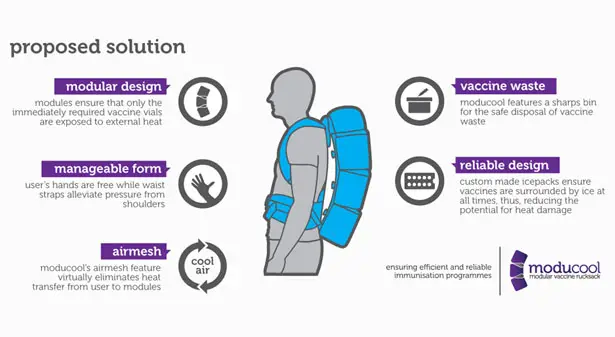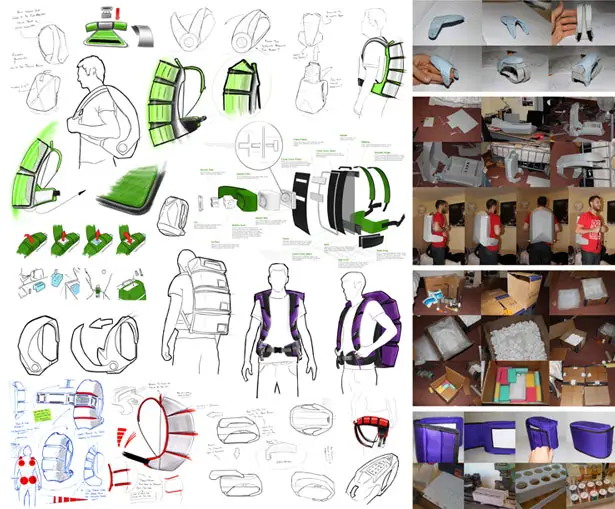 *Some of our stories include affiliate links. If you buy something through one of these links, we may earn an affiliate commission.