Carefully assembled by hand, Ratio Eight Coffee Maker features strikingly modern design with sophisticated programming that provides user simple one-button operation for a delicious cup of joe. Finished in gloss white powder coat with warm dark walnut wood trim, this coffee maker offers precision brewing technique with top-quality construction. The attractive design would compliment any environment.
The technology inside this coffee machine allows you to heat water to ideal extraction temperature, no more guess work. It precisely meters water flow during the bloom and brew phases. It delivers finely crafted brew.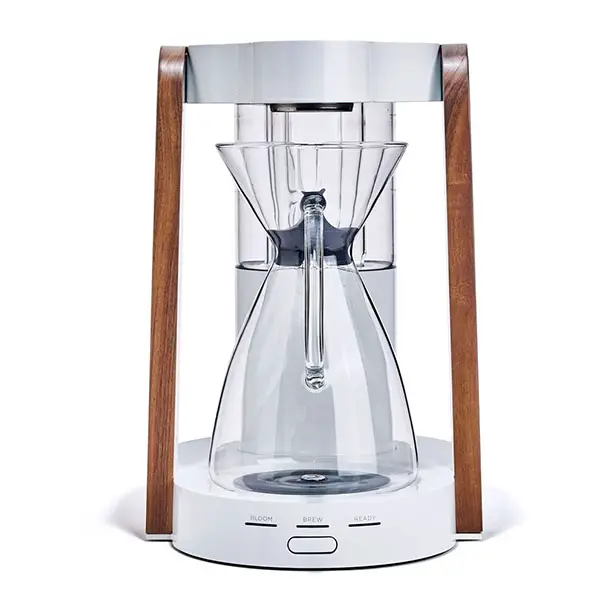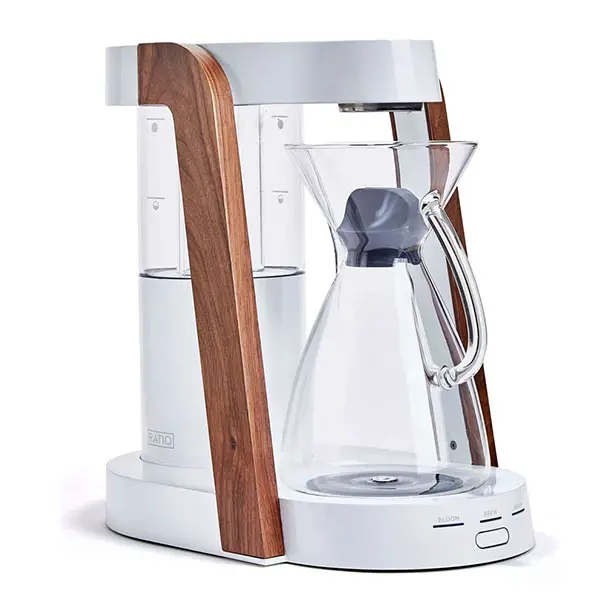 It looks like a sophisticated coffee maker when in fact, Ratio Eight Coffee is a one-button operation machine. It detects water in the tank and changes the brew cycle automatically given the amount of liquid. It only takes one touch and everything works like magic.
Designed and assembled in Portland, Ratio Eight Coffee is constructed from high quality material, aluminum, borosilicate glass, and premium hardwoods. The die-cast aluminum element helps to heat water to an ideal extraction temperature, then the water flows through a stainless steel shower head for even distribution over the grounds. When hot water is poured over fresh roasted coffee, it'll create a bubbly interaction or we usually call it "Bloom". The control board of Ratio applies a bloom cycle, it means that this machine would settle down before delivering the rest of hot water to deliver evenly extracted grounds and more delicious coffee. [Buy It Here]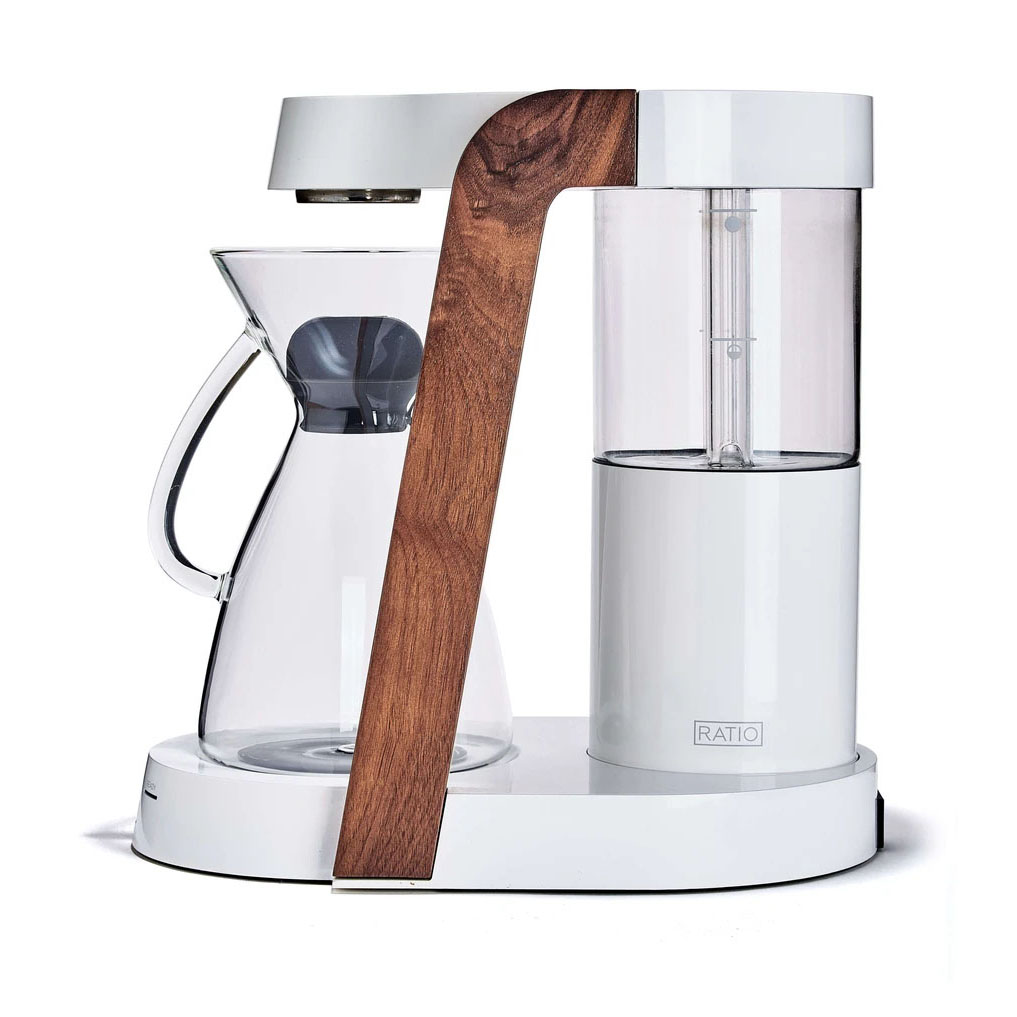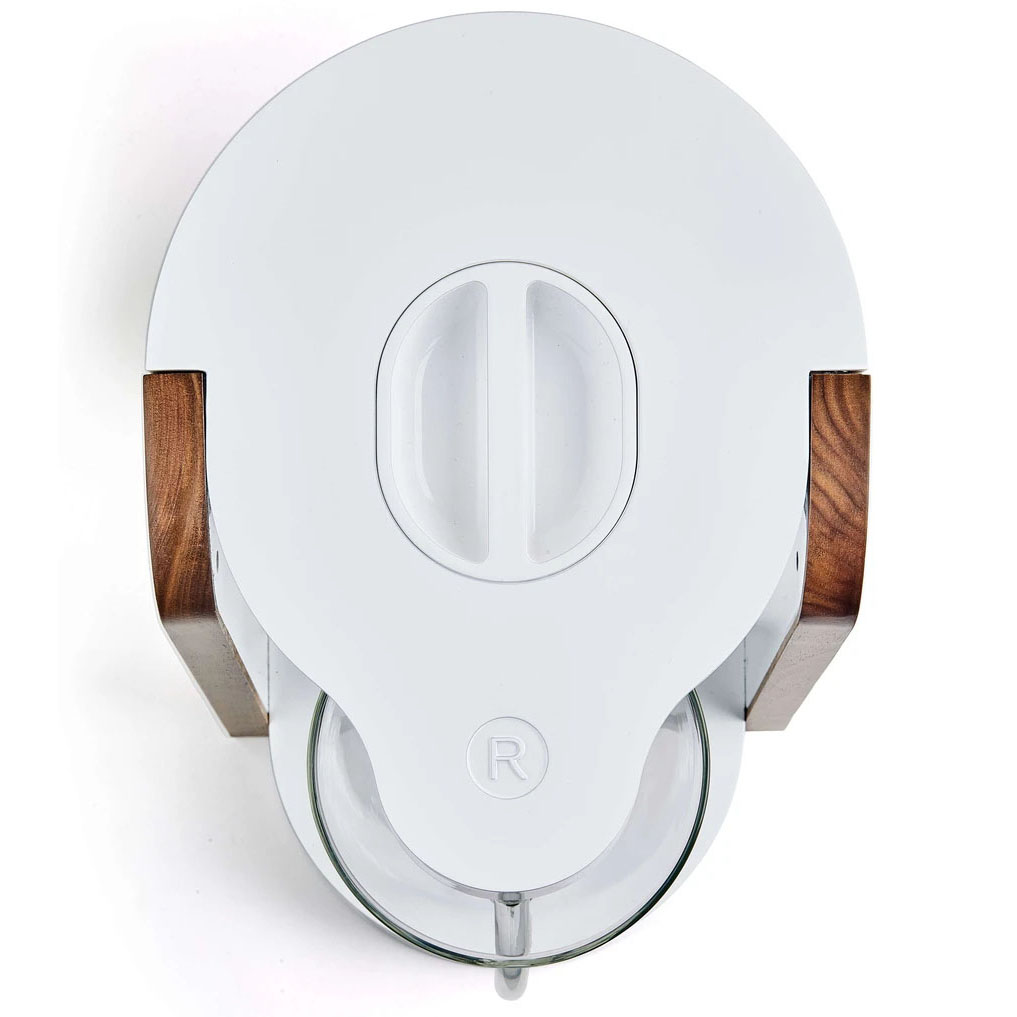 *Some of our stories include affiliate links. If you buy something through one of these links, we may earn an affiliate commission.