Andrea Ponti has designed a set of kitchen utensils for Ommo, a new design oriented brand that features minimalist approach for home products. Diga, Koma, and Torus, these are 3 objects that feature bright colors, abstract shapes, and curved lines. The material uses combination of stainless steel and matte plastic, resulting in elegant, modern, and functional products.
Diga – this is a 2-color melamine salad bowl where you can wash, drain, and serve vegetables to your guests. When you wash your vegetables, just turn the disk at the bottom clockwise to lock the drain, when you are done, simply turn it counterclockwise to drain the water.
Koma – this is a tea infuser, it features a round base with long stainless steel trimmed handle, making it comfortable to grip and stir your tea. That beautiful brushed steel cover opens and closes at the touch of your finger, it is easy to fill and empty. Brewing your tea would look cool.
Torus – this is also a tea infuser, but it features the shape of a donut that can be twisted into an S-shape to cling on any cup. It comes with a special case that can contain up to 3 different diffusers, you can also use Torus as storage of loose tea.
These three products are colorful and extremely useful, a great example how aesthetics meet function in fun and modern design.
Designer : Andrea Ponti for Ommo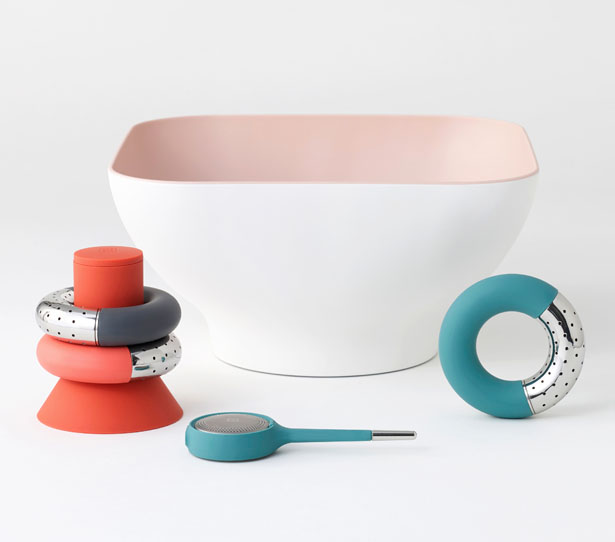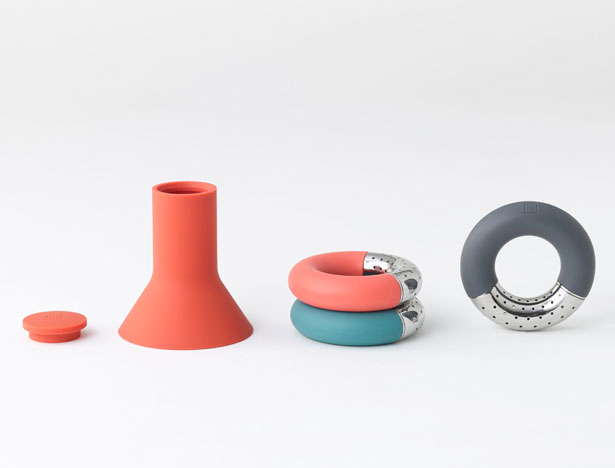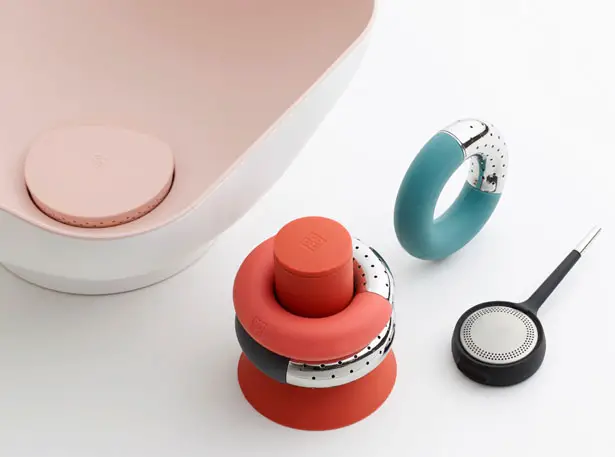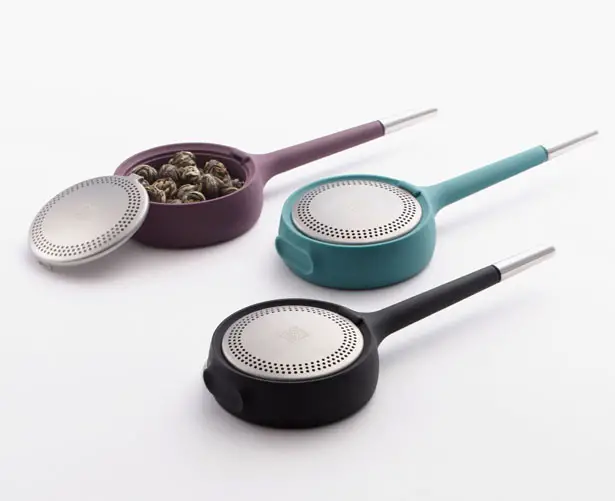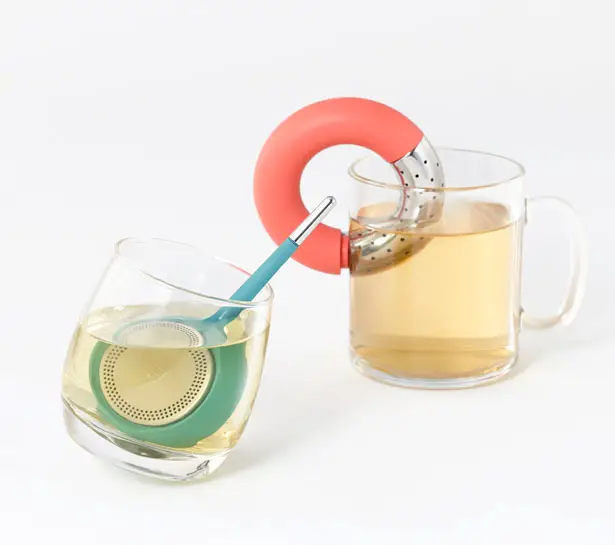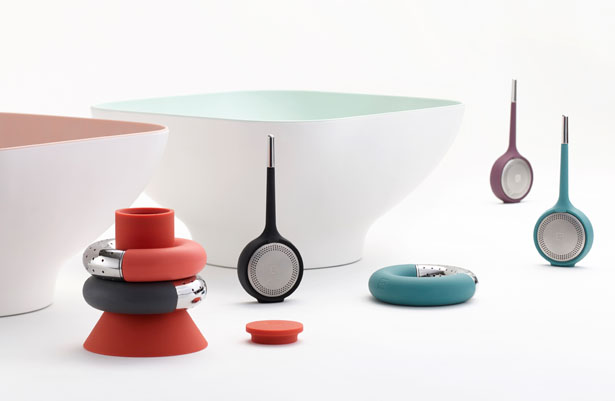 *Some of our stories include affiliate links. If you buy something through one of these links, we may earn an affiliate commission.