MMTH GEAR TUSK offers you a lightweight, multi-functional snow shovel for extreme conditions. Tusk is the first product of many from a new outdoor adventure brand MMTH Gear, it is designed and built to perform by Rotation Design. Each detail has been carefully considered to meet the needs of a modern winter, as you aware, winters nowadays have become colder and harsher, and it looks like they are going to be get worse. TUSK is a reliable tool that helps you to shovel snow, cut through ice, scrape window ice, dig holes, plow snow, and even squeegee your windows clear. The revolutionary two-handle design makes it like no other compact shovel on the market. [Pre-Order]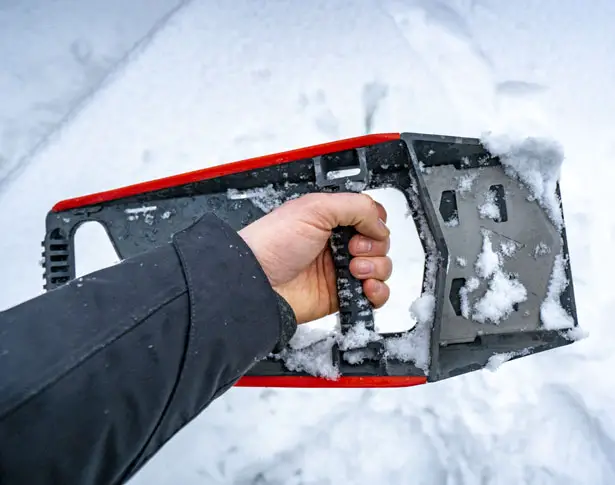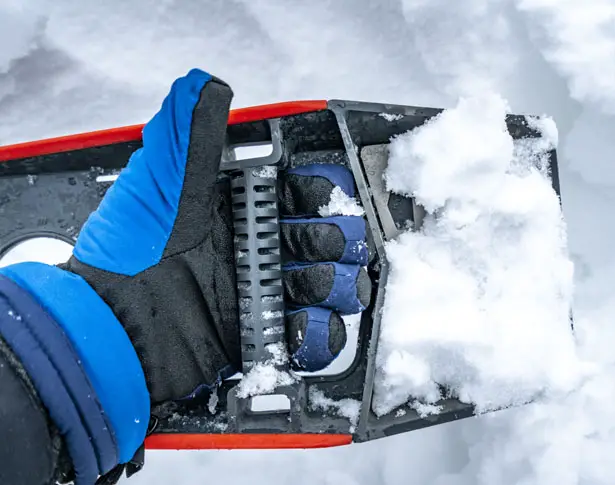 TUSK from MMTH Gear features slimline body, it allows you to work in small and awkward spaces. It's easy to get snow out from under the car and even wheel arches can be done with this tool. The polycarbonate ice scraper clips onto the front of TUSK, cleaning frozen windows shouldn't be a problem, those flexible squeegee wingtips can clear moisture and debris from vehicle's windows. When needed, you can turn TUSK sideways and use it as a plow, dozing snow off your car, the flexible wingtips also help prevent damage to the paintwork.
When you have to deal with ice, mud, or dense earth, you can use that stainless steel spade to cut through. The serrated edge helps cut through roots and obstructions. Designed with reflective panels, TUSK offers better visibility and safety in breakdown, these panels help you to be easily seen on the road. [Pre-Order]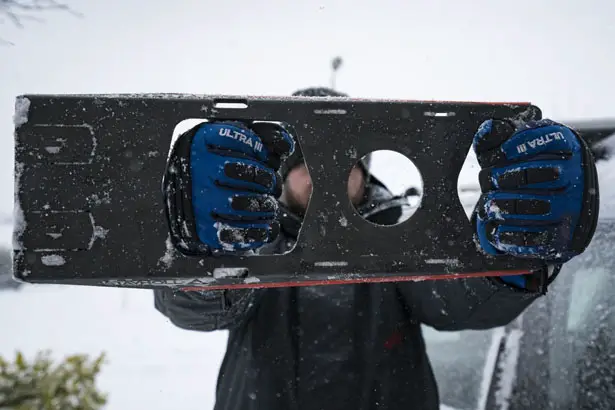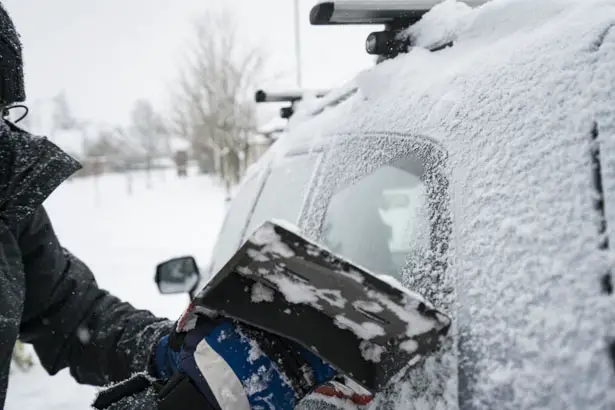 More images of MMTH GEAR TUSK Ultimate All-In-One Survival Shovel: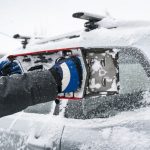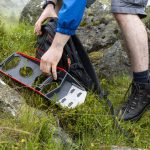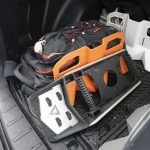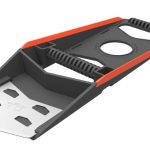 *Some of our stories include affiliate links. If you buy something through one of these links, we may earn an affiliate commission.