If you think riding a bike isn't practical enough, perhaps Halfbike can change your mind. Kolelinia has introduced a new bike design to bring back the fun in urban mobility, a lightweight and compact vehicle to help you cruise the street easily. The good news is, this personal vehicle is commercially available for you to purchase, starting from $799.
Halfbike design is really minimalist, it doesn't even have a seat, but don't worry, this vehicle was designed with user's experience in mind, it kinda reminds us to S3TR Streeter, pretty similar don't you think?. Halfbike combines cycling and smooth assisted running for extremely quick and fun urban travel, the upright riding position gives you a new perspective of the city. You can get better visibility and excellent control, turn left or right by simply leaning, the vehicle follows your body.
Designer : Martin Angelov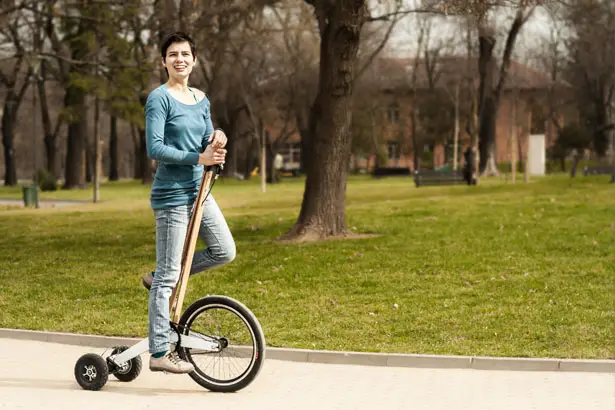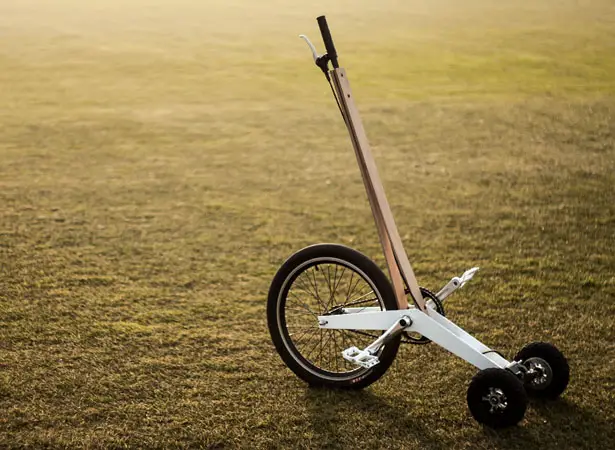 The reason why Halfbike doesn't have a seat is because it is meant to be used for short commuting distances of 1-3 miles. The compact size is small enough to carry onboard public transport or elevator, you can easily carry it on stairs, yes, it is that light. Small size also means it fits into small space which isn't normally for standard bike. Don't you just love the design that mimics low-impact style running? It's an ideal vehicle for both recreation and exercise, the joy of riding this bike will motivate you to get out more.
Each unit is produced locally using high quality materials and components, the aluminum frame is laser cut and hand welded while the handlebar is hand crafted from impregnated plywood.
Key specifications of Halfbike:
size: 40x16x51 in./100x40x130 cm.
weight: 17 lbs/7.8kg.
tyre: 20 in.
frame: aluminum
brake: integrated in the rear truck
color: white (6 more colors available soon)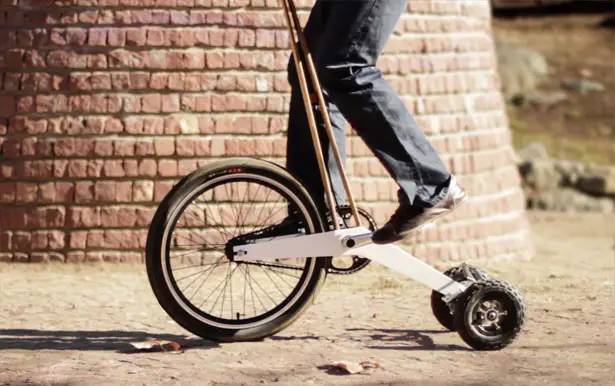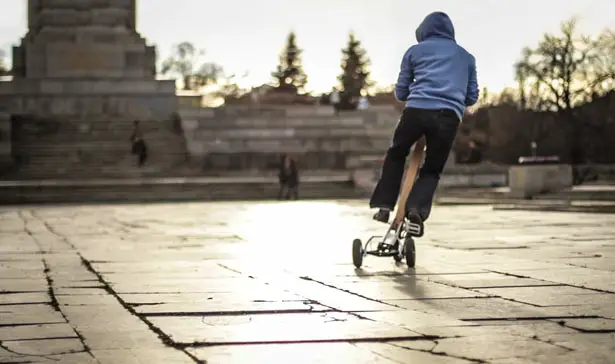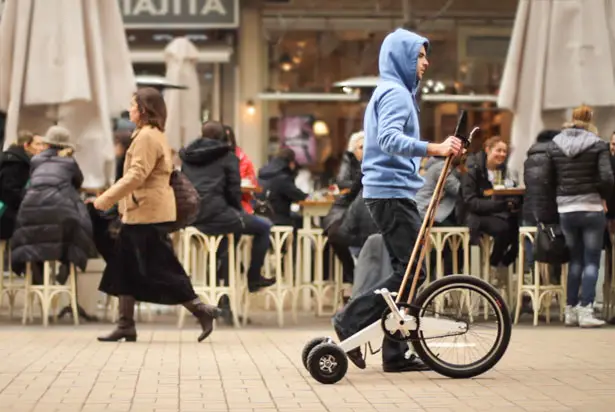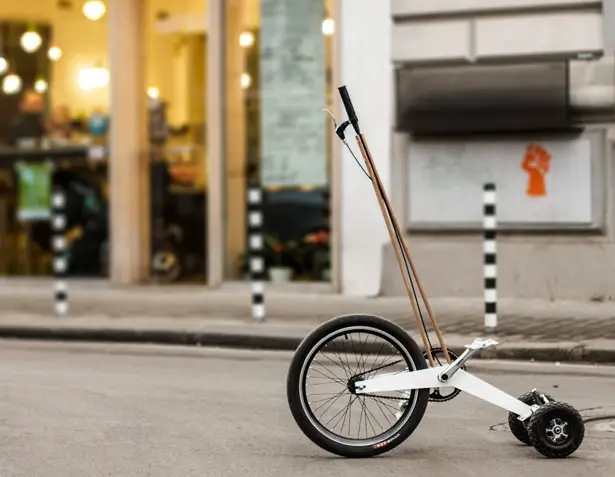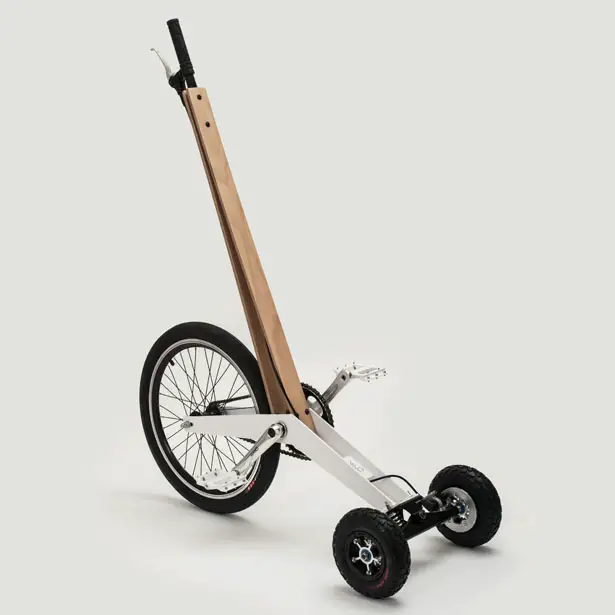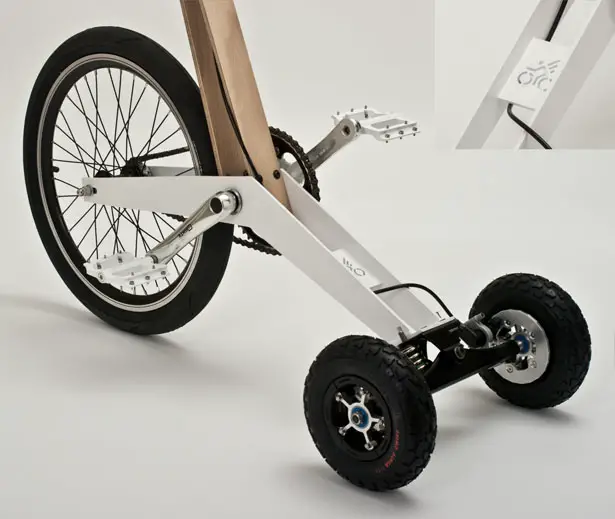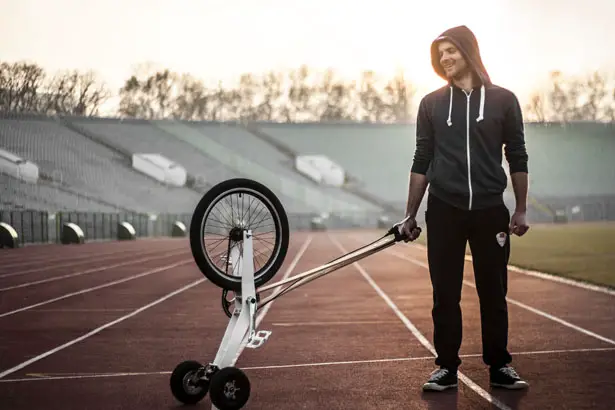 *Some of our stories include affiliate links. If you buy something through one of these links, we may earn an affiliate commission.