Midnight Scoop is an ergonomic designed ice cream scoop that makes you easier to scoop hard ice cream. The magic lies in the curved handle, because most scoops are designed in a way that forces you to use your (weak) wrist joints to scoop ice cream. This means you have to do prying motion that puts great amounts of stress on that wrist joints, making your brain to automatically save them by not allowing you to pry too hard, thus, scooping ice cream pretty difficult.
As an aerospace engineer, Michael Chou has great understanding in ergonomic design and mechanical force. He has come up with this new design to protect your wrist when you scoop your ice cream. By using Midnight Scoop properly, you don't need to use your small, weak muscles, simply hold the curved end handle with the palm of your hand and push it into the ice cream.
Designer : Michael Chou [Pre-Order]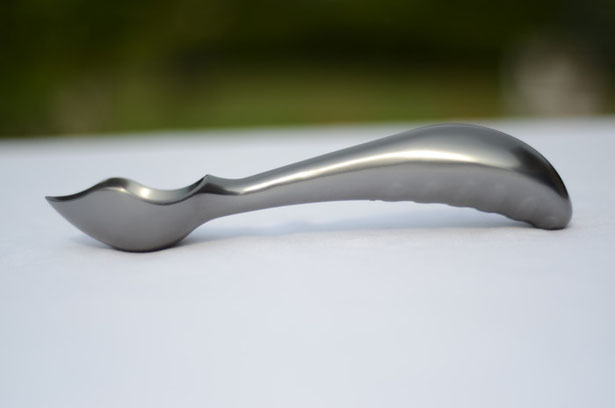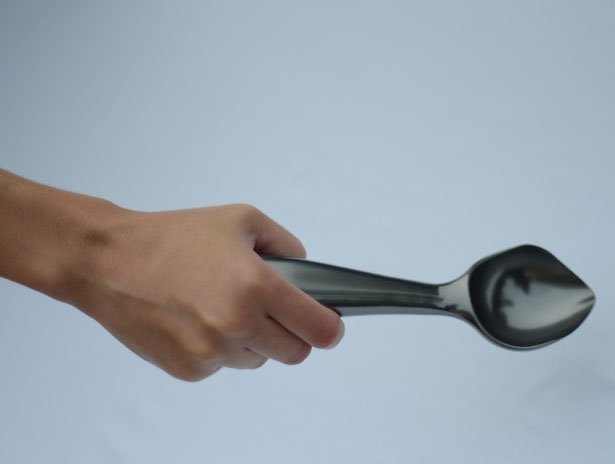 This scoop features hot-forged solid 6061 aluminum with multiple industrial-strength coatings, the laser engraved logo adds a nice touch. The handle is long enough to allow you to reach a giant container of ice cream yet the narrow design allows to fit small pint size containers. The front area is thin enough to slice through ice cream just like butter, yet it's thick enough to last.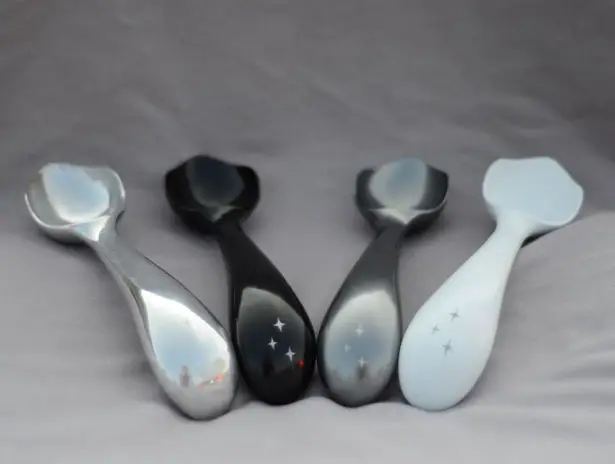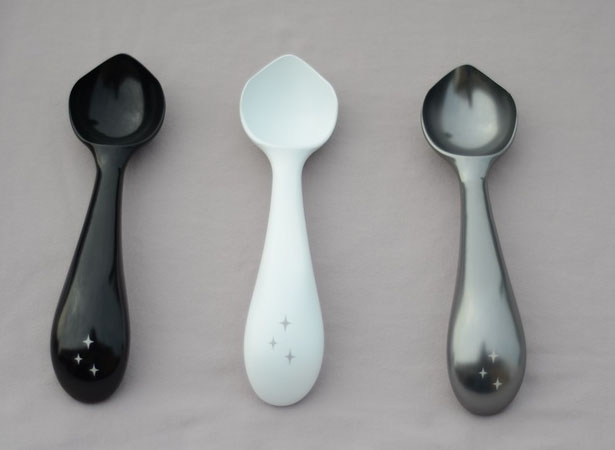 *Some of our stories include affiliate links. If you buy something through one of these links, we may earn an affiliate commission.