Peak Design has launched low-profile hand strap designed specifically for mirrorless cameras, Micro Clutch. It offers a perfect balance of comfort and security, never accidentally drop your camera again. Due to the compact size, mirrorless cameras are mostly shorter than the width of a hand and lack the robust handgrip that usually found on larger DSLR bodies. It's not easy to get a secure grip on these mirrorless cameras, this is where Micro Clutch comes in.
Micro Clutch features a recycled aluminum base plate, it has sliding screw lot and a stitchless Hypalon hand pad with rotating pivot points. It allows photographers to customize their fit while safety moving between both carrying and shooting positions. [Buy It Here]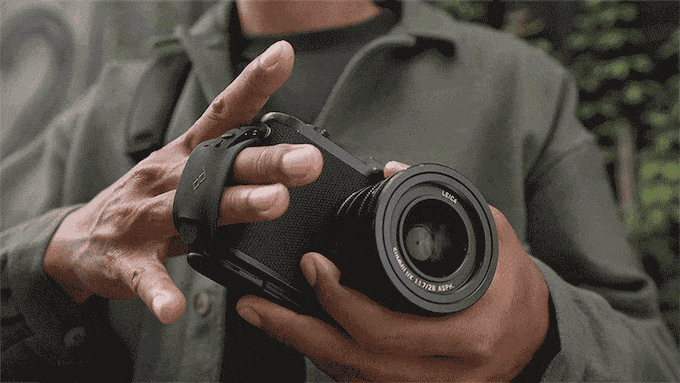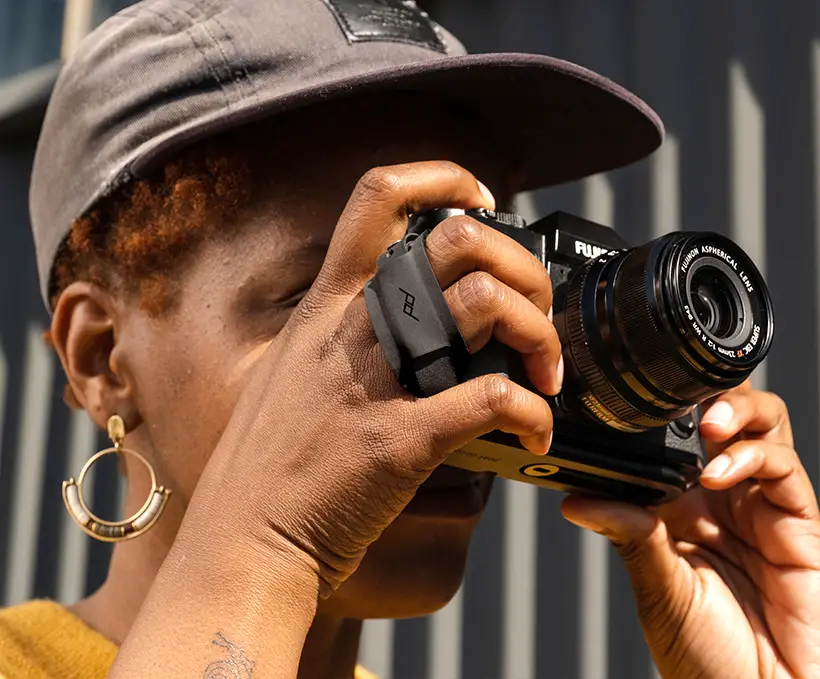 Photographers can still gain fast and easy access to the camera's battery, Micro Clutch won't prevent you to replace the battery easily, unlike those other mirrorless hand straps. The smartly hidden adjustment tool allows you to loosen the base plate with just one 360-degree turn, release the base plate, and open the battery door without any extra tool.
Micro Clutch offers 2 models: "L" style base plate for bodies with built-in grip and "I" base plate for straight bodies without grip. [Buy It Here]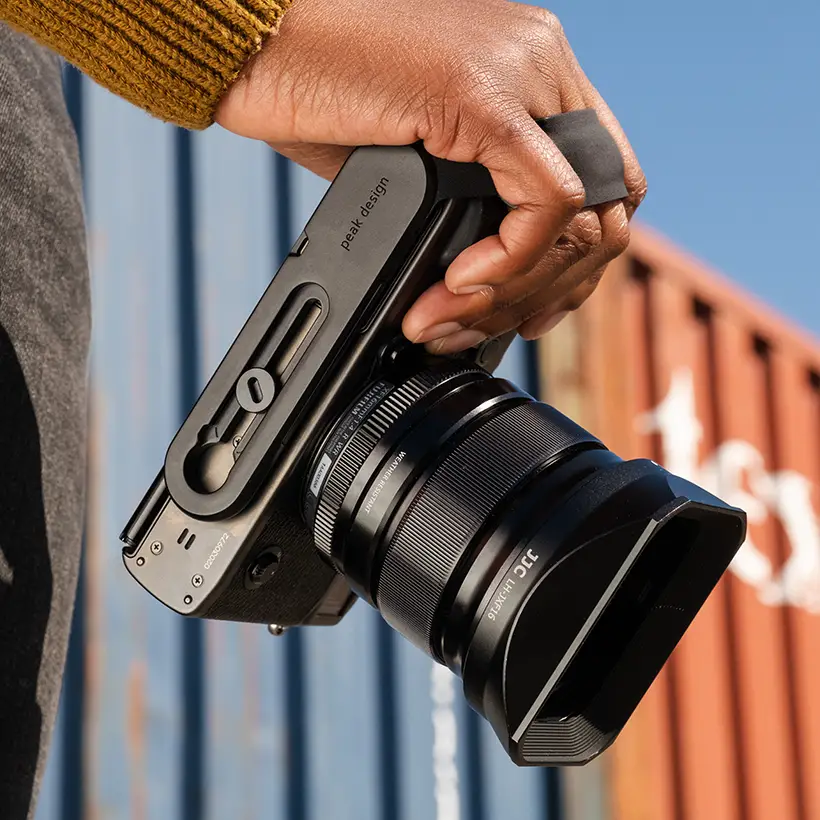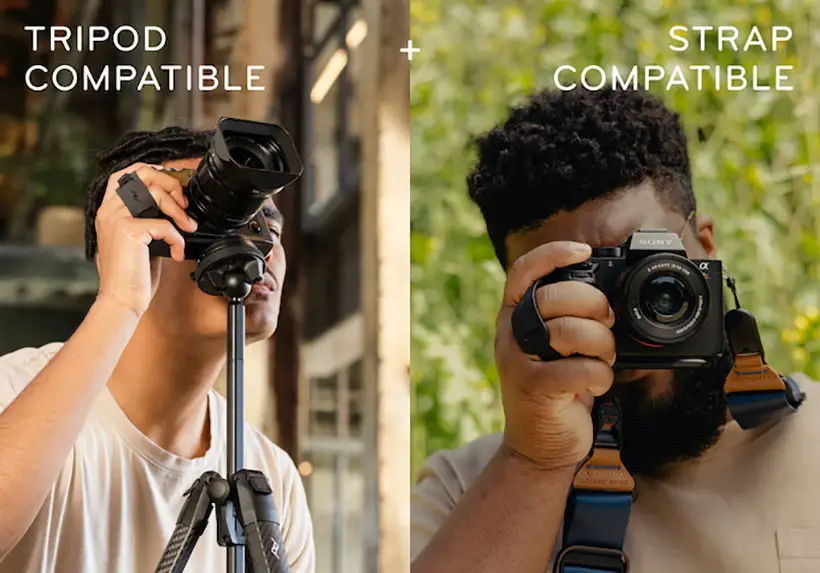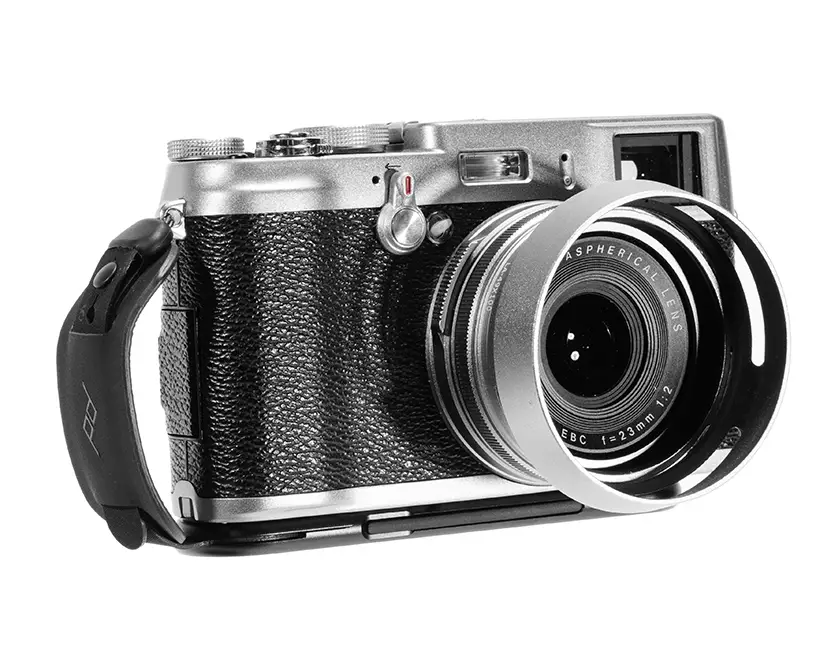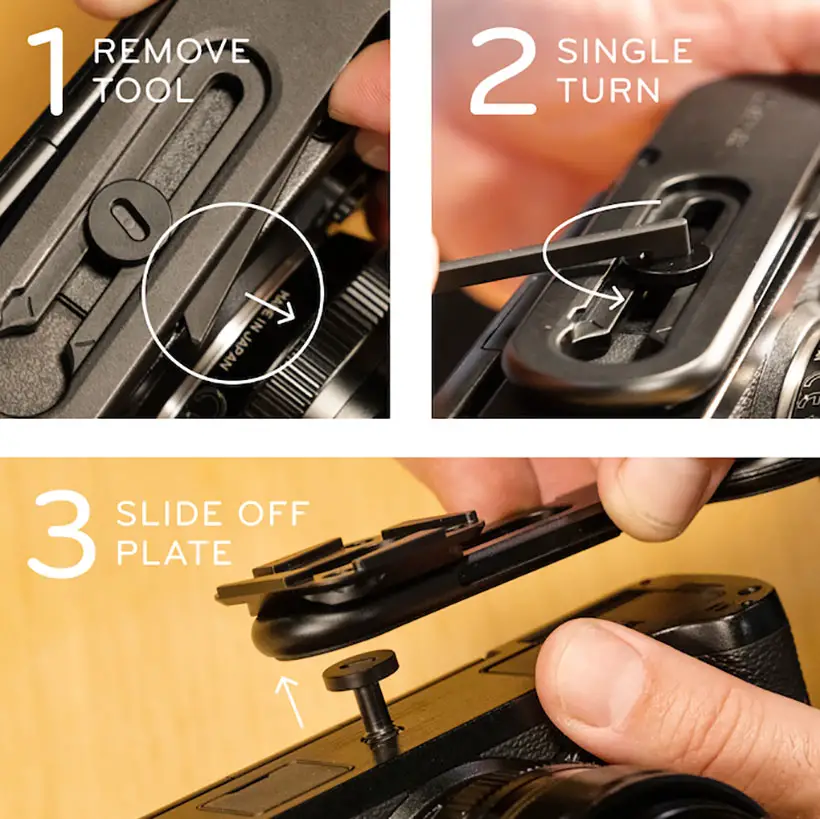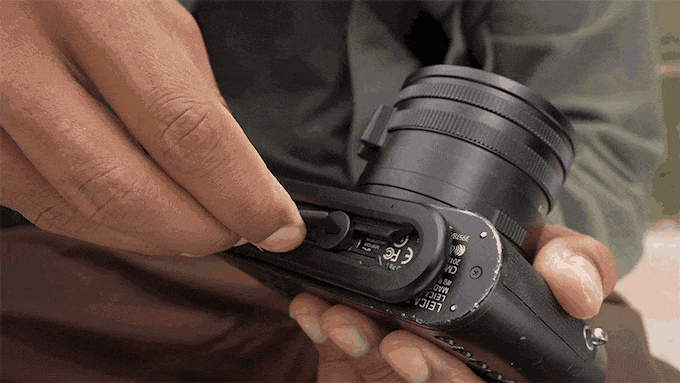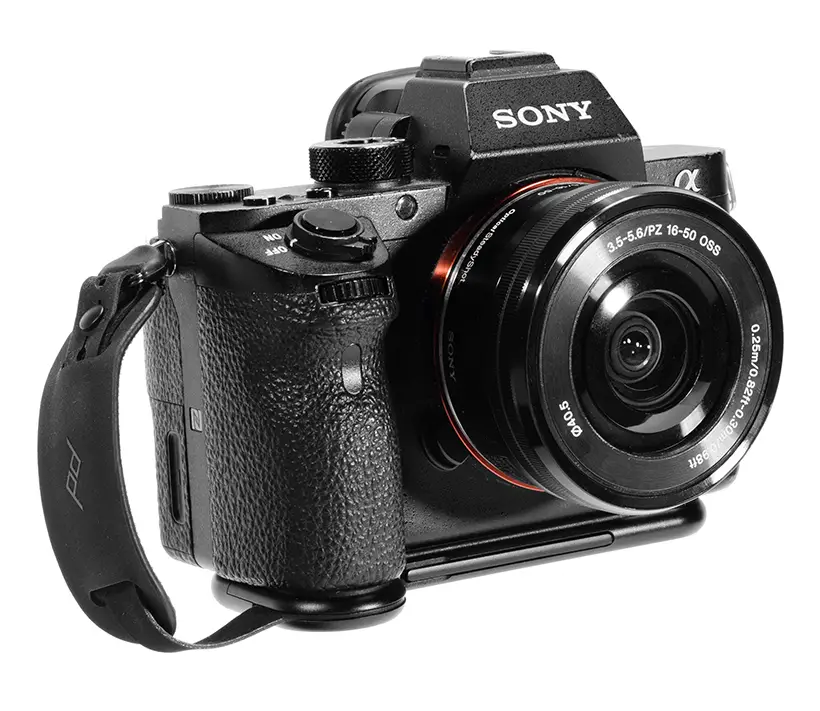 *Some of our stories include affiliate links. If you buy something through one of these links, we may earn an affiliate commission.