MG MAZE is a futuristic concept car that wants to bring back "get out and play" vibe. This urban vehicle is playful and agile, an innovative concept that seeks to engage across all ages, cultures, and interests. As we are now re-emerging from our lock down lives, it's understandable that many people are eager to explore and rediscover their surroundings.
Well, even though the theme of this concept is to encourage you to get out and play, MG MAZE was actually born from lock down times and took the inspiration from mobile games of the 21st century. It's a total new concept vehicle dedicated for a new generation. Driven by the idea of capturing "at home" gaming scenario and transform it in the form of a car, it was one of main key objectives with this project. Every detail, layout, and material were carefully designed and developed to help connect and build a community around a mobility activity.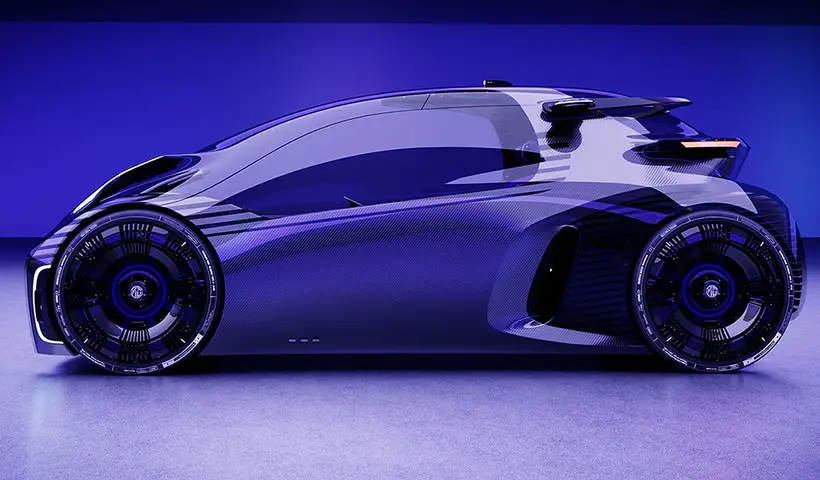 The design of MG MAZE is bold and brave, this concept car definitely celebrates the reality and digital worlds where drivers can be real players in a real-world treasure hunt of digital art in the cities. It brings back fun driving to electrified cars, it takes you out to play instead of just exploring from one place to another.
The heart of MG MAZE by SAIC Design is its familiar layout. It has a sofa, a controller, and a screen. Basically, the goal was to emulate comfortable situation into a vehicle that was as exciting to look at as it was to use. The exterior body design was inspired by gaming hardware, high-tech computers where the case shows off their components. Through the use of full polycarbonate exterior shell, it also doubles as window where rider and passenger can explore their world in full view. The front opening canopy mechanism reduces the footprint of this vehicle in urban spaces.
Drivers a.k.a players can ride along using their smartphones as access or control points for the car. The interactive user interface covers the whole front of the car with a 3D map, mission information, and avatar status. This 2-seat configuration allows for players to collaborate or compete in a social and interactive way. The overall interior layout delivers much more immersive experience than on a conventional car interior.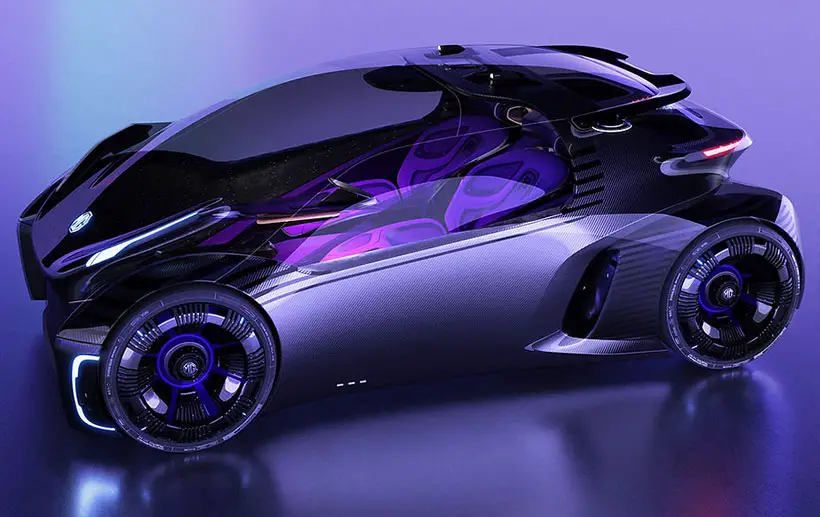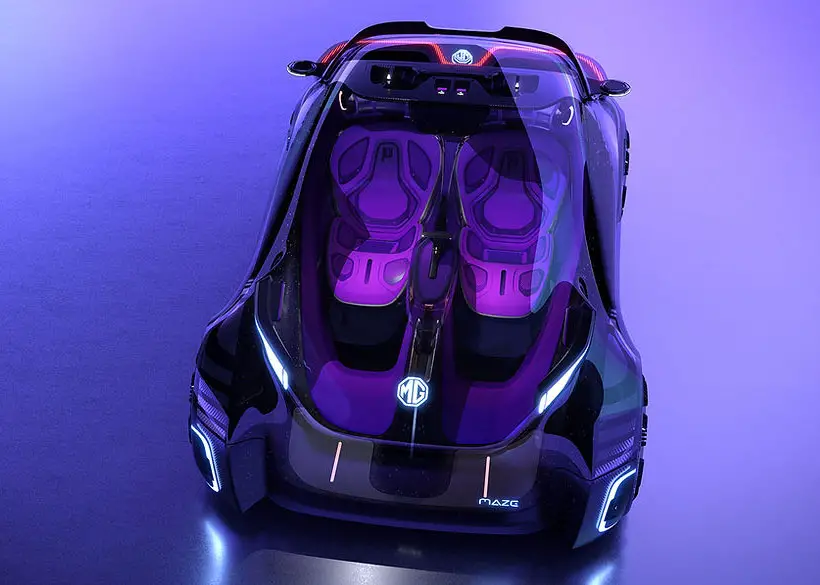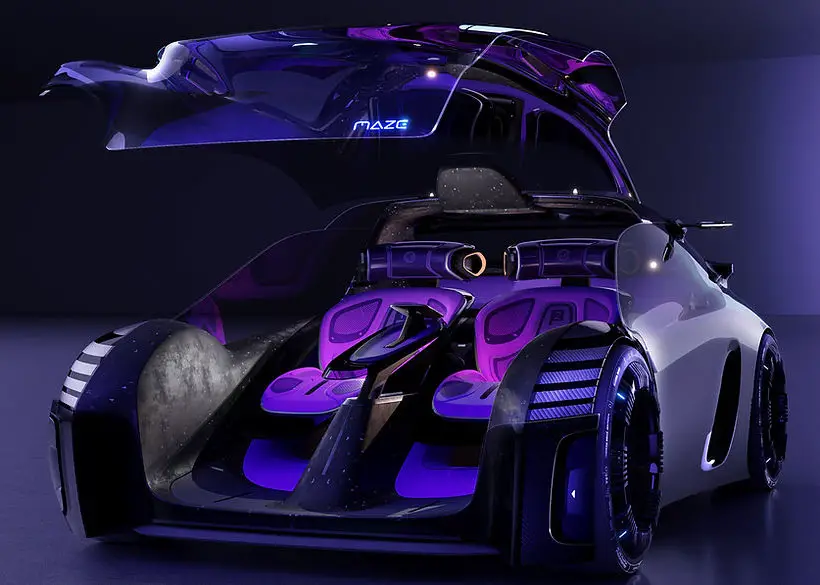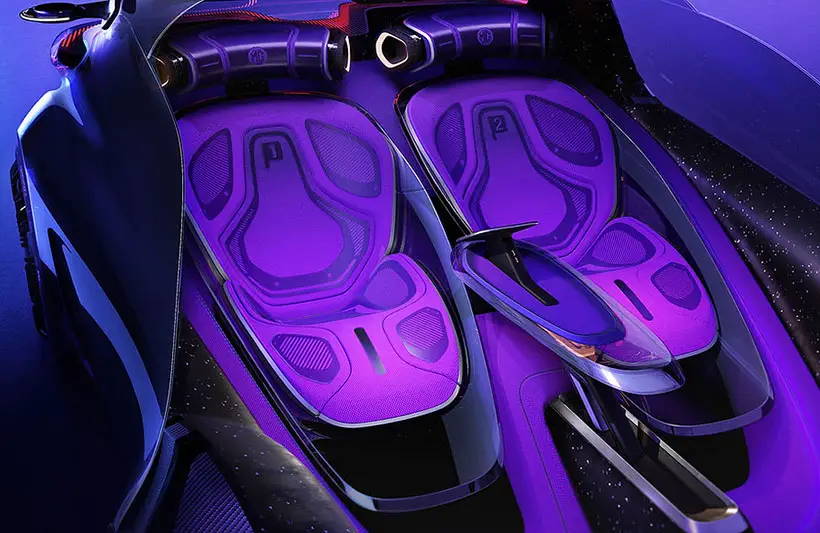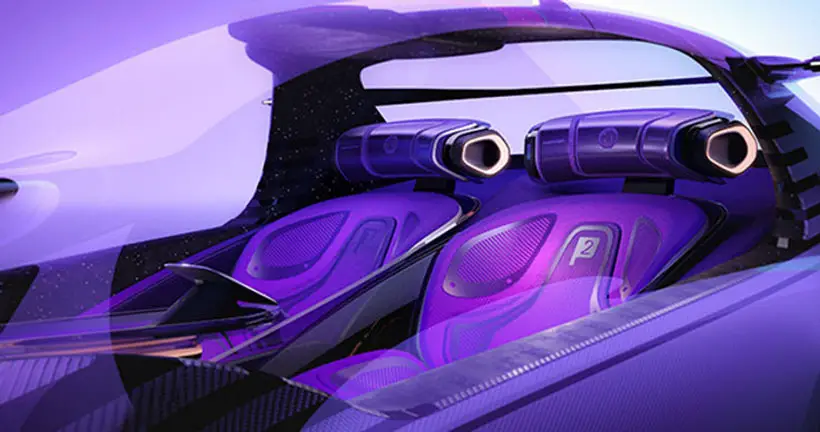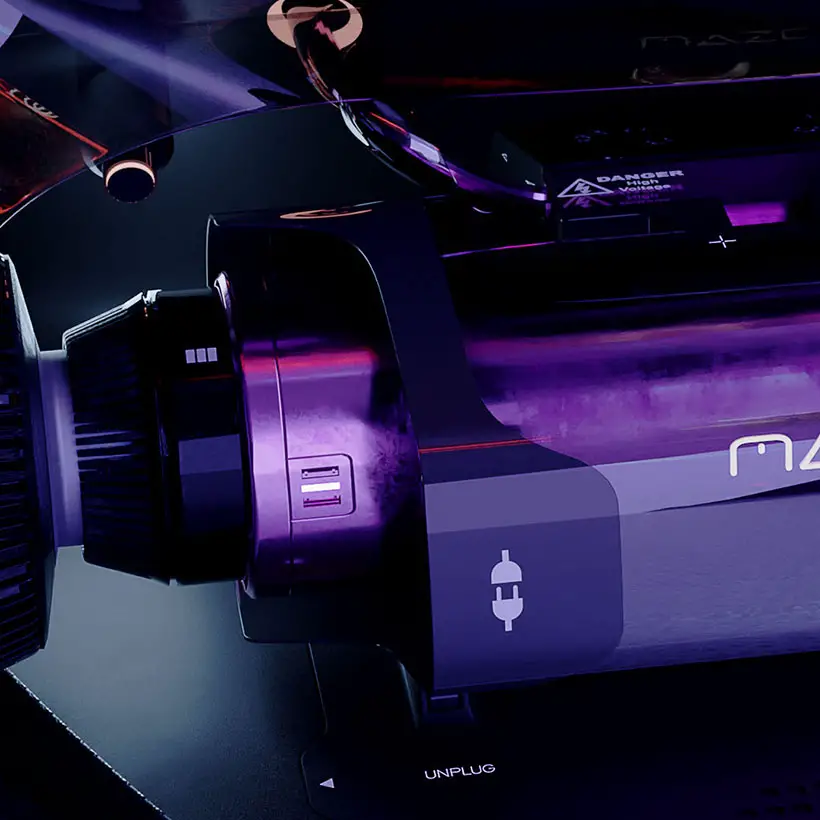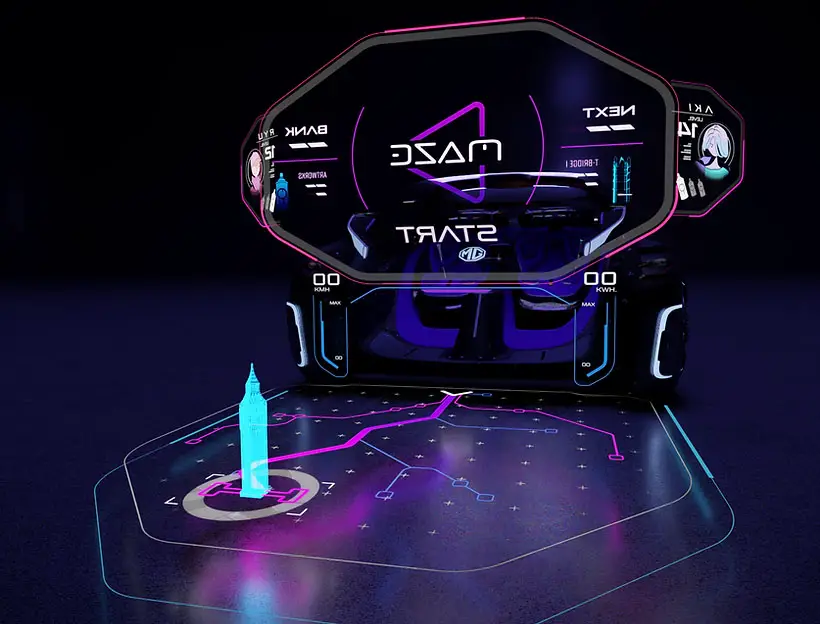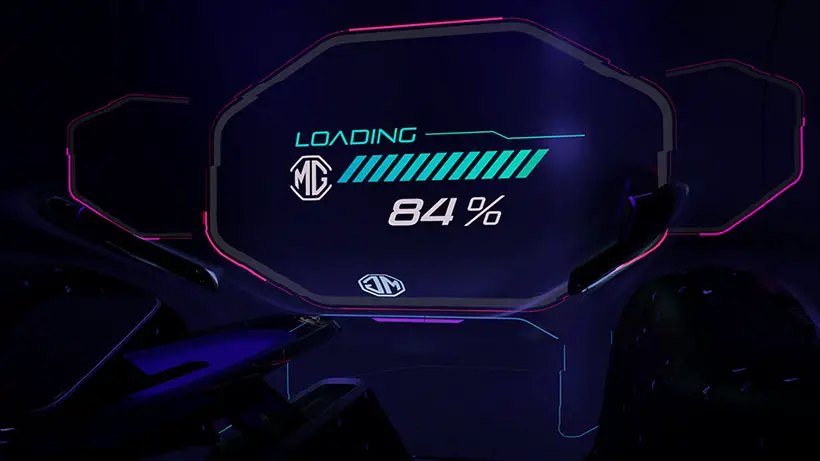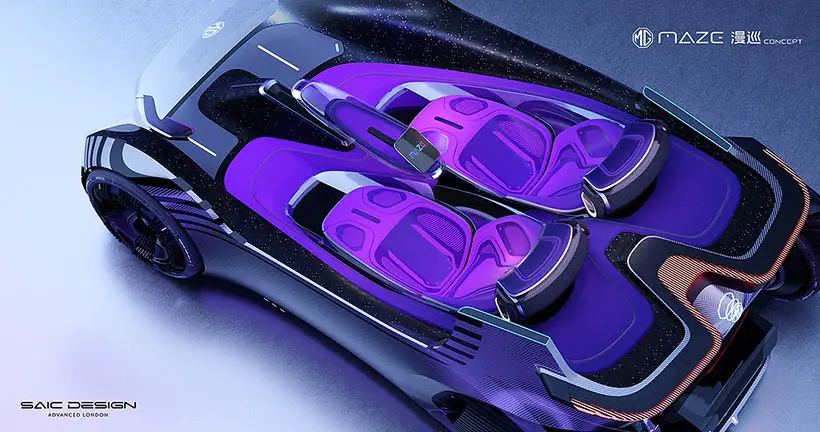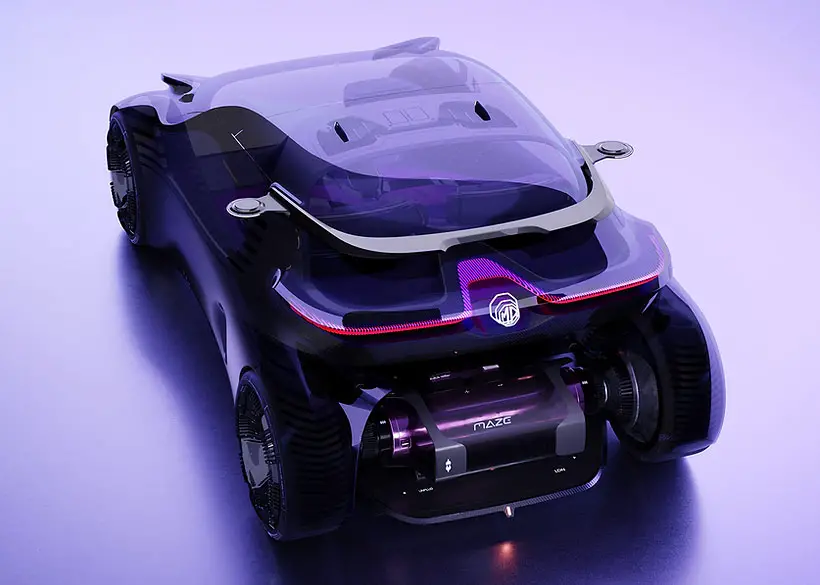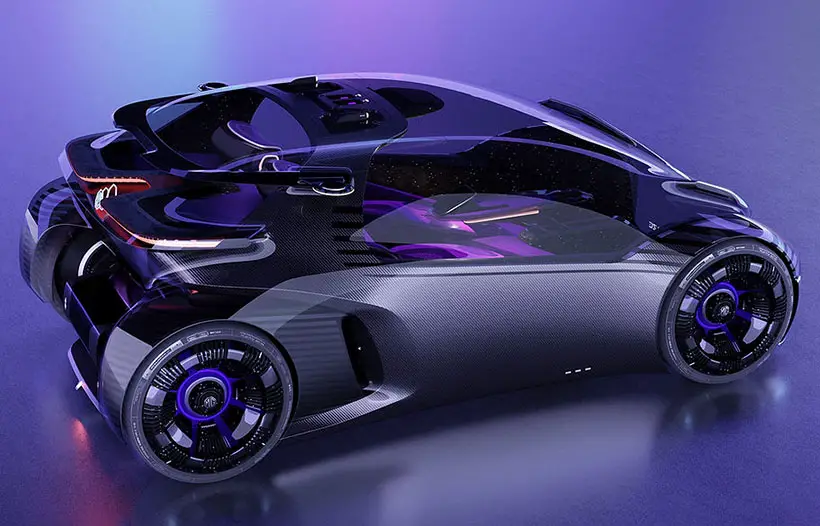 *Some of our stories include affiliate links. If you buy something through one of these links, we may earn an affiliate commission.