MetaFly is not just another drone, it's a unique biomimetic controller creature, delivering new flying experience. Just forget about drones, this unique insect-like device is the result of more than 50 years of flight research and development. started in 1960, when Edwin Van Ruymbeke's grandfather and his father created the first mechanical flying bird. And in 2014, Edwin successfully crowdfunded his bionic bird creation, now he wants to continue his passion with world through biomimetic MetaFly.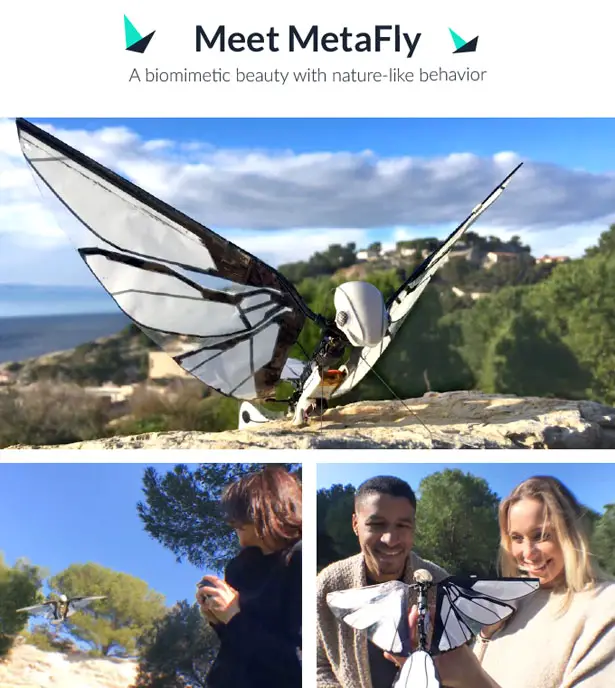 Metafly by Edwin Van Ruymbeke features unique wings and tail that allow for impressive gliding ability, which comes from its wide wingspan. It has very low ratio weight/wing area (4.2g/dm2). The wings are made from combination of carbon fiber, liquid crystal polymer, and opp. This flying device can perform smooth quick turns thanks to its adjustable tail, you can toggle between faster and slower flight and turns simply by shifting the tail's angle. The control panel features 2 channel RC for optimum control, further range, and no interference.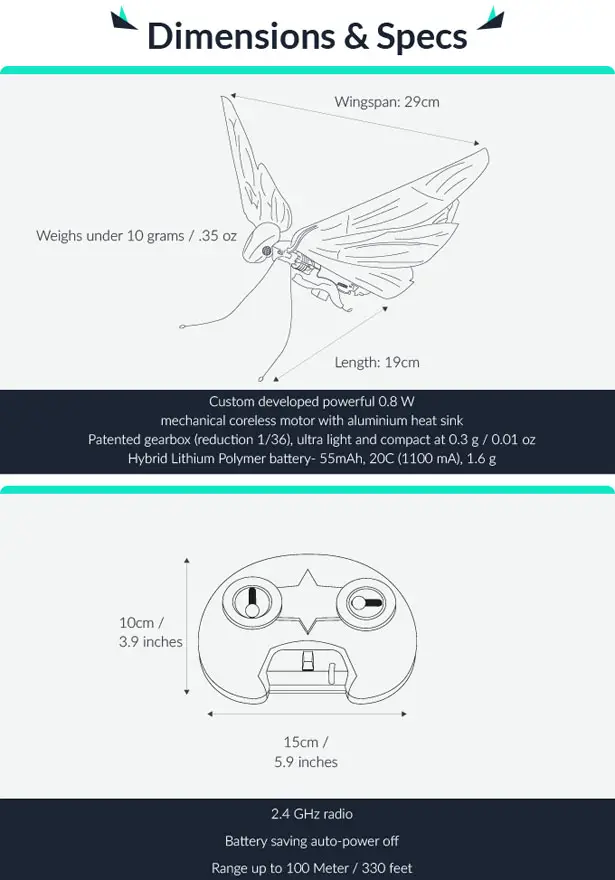 *Some of our stories include affiliate links. If you buy something through one of these links, we may earn an affiliate commission.